Pomerdoge's growth potential surpasses Pepe and Shiba Inu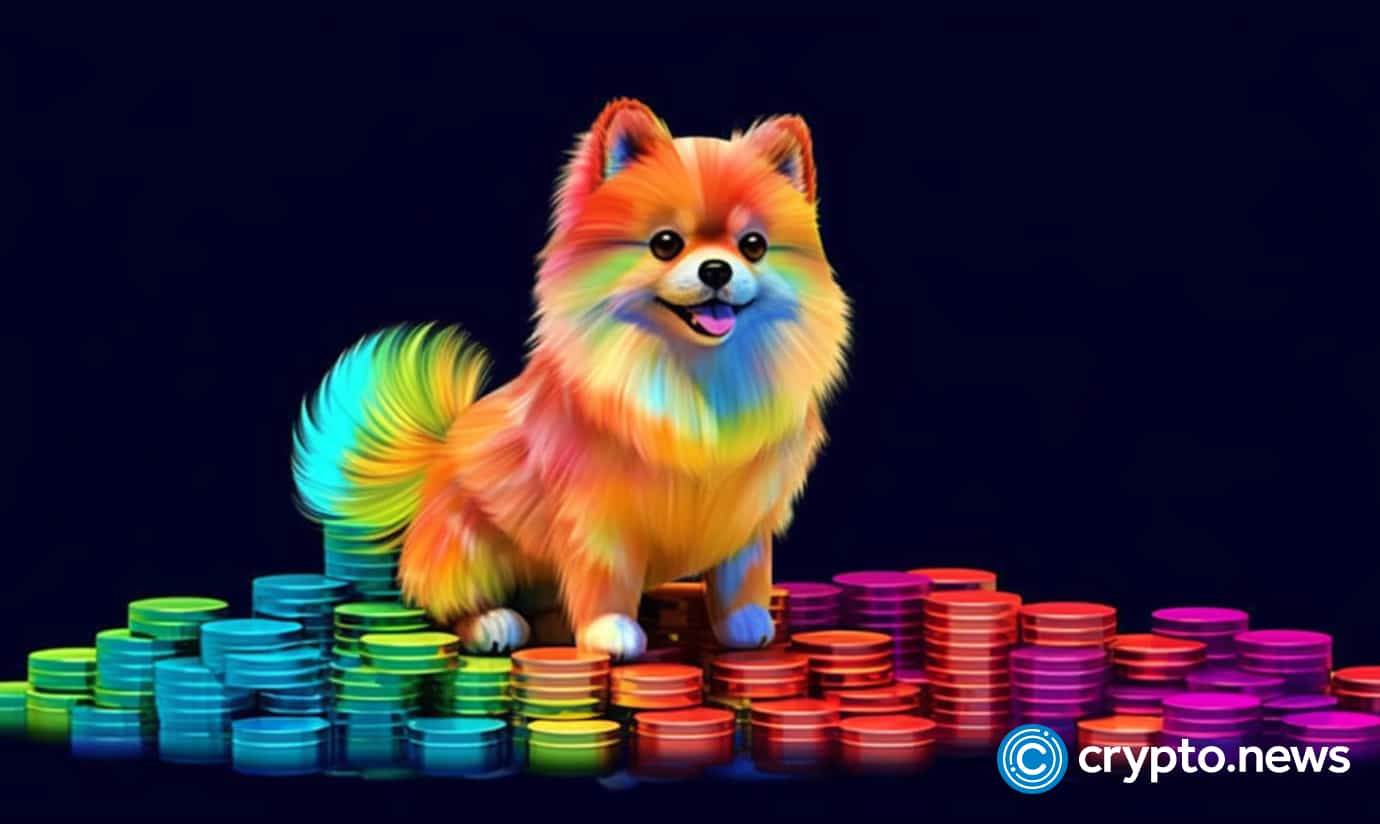 Several meme coins, including Shiba Inu (SHIB) and Pepe (PEPE), are popular in crypto. However, at the moment, a meme token project called Pomerdoge is gaining attention for its anticipated high growth potential.
Click here to find out more about the Pomerdoge (POMD) presale
Pomerdoge offers more growth potential
Pomerdoge is a recently introduced meme coin with decent fundamentals and potential for growth that competes with Dogecoin and Shiba Inu. 
In addition to being a meme token, Pomerdoge integrates play-to-earn (P2E) and non-fungible tokens (NFTs). This gives it an advantage over other meme coins and puts it on the path to adoption.
Token holders will receive a share of the game's revenue proportional to their holdings. Pomerdoge will launch a P2E game where players can battle for rewards. 
Their native token, POMD, will be used for in-game purchases, incentives, and for purchases in the marketplace.
The platform will also have a marketplace for minting and trading its NFTs.
There will be 7,777 NFTs available to buyers who wish to be early adopters and hold NFTs that may increase in value over time.
The presale is in stage 1, and POMD is available for $0.0000264 per token. Analysts predict that early investors in the presale stand to receive high returns.
Investors can participate in the presale by connecting their wallets to the website.
Pepe struggling
Pepe and Pomerdoge are two meme coins in crypto. 
PEPE prices rallied after the project launched in April 2023, becoming one of the leading meme coins.
However, with the entry of Pomerdoge, PEPE's growth potential has been capped.
For this reason, PEPE has struggled to recapture bulls and maintain its lead.
Shiba Inu's growth potential is limited
The Shiba Inu coin has gained popularity as a meme coin due to its impressive growth history.
Since its launch, SHIB has experienced a staggering 460,000% increase, establishing its presence within the meme coin community and the broader crypto market.
Due to its large market cap, Shiba Inu's growth potential is limited compared to emerging tokens like Pomerdoge. In light of this, POMD will likely gain more in the next bull run.
Conclusion
According to analysts, Pomerdoge stands to outperform established meme coins like Shiba Inu and Pepe.
Presently, investors are exploring the Pomerdoge project due to its fundamentals and features, including NFTs and the platform's P2E game.
Find out more about the Pomerdoge (POMD) presale:
Website: https://pomerdoge.com/ 
Telegram Community: https://t.me/pomerdoge 
Disclosure: This content is provided by a third party. crypto.news does not endorse any product mentioned on this page. Users must do their own research before taking any actions related to the company.