Pop Star Katy Perry Collaborates With Theta Network to Launch NFTs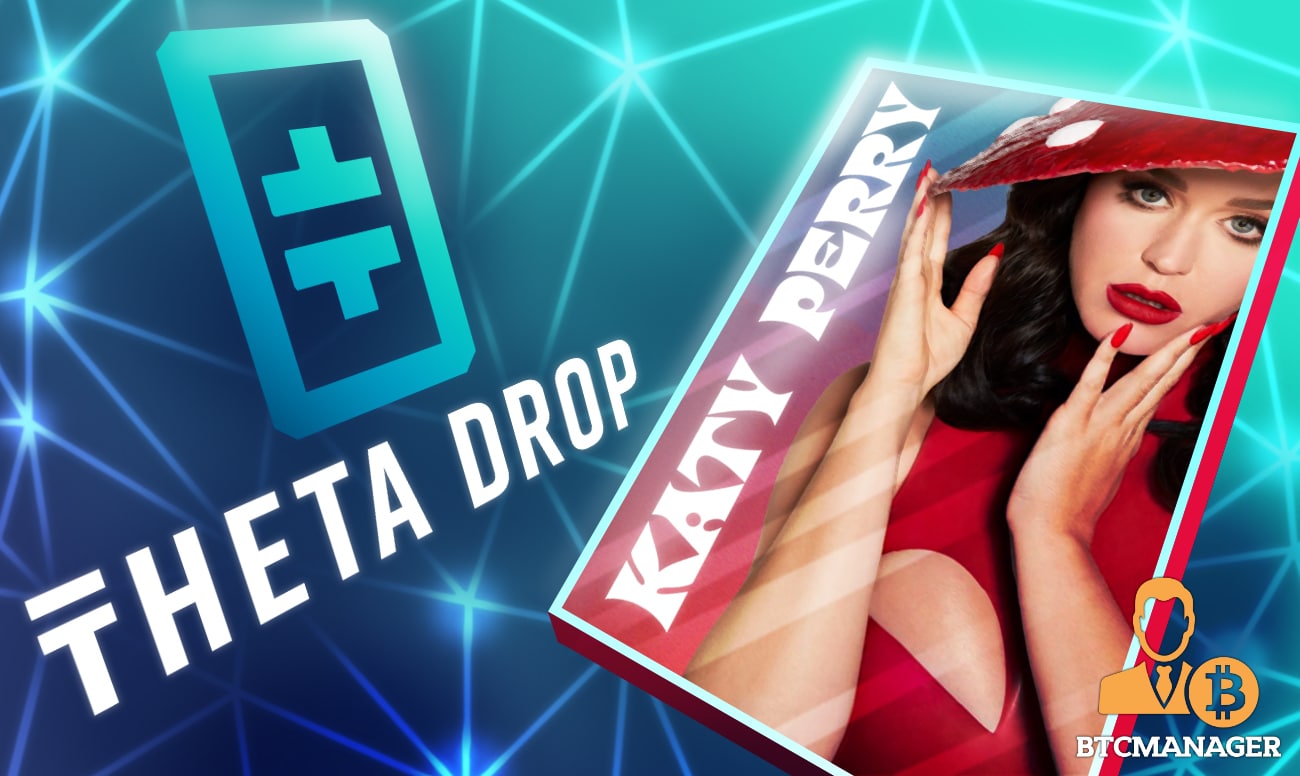 NFTs with celebrity endorsements have been increasingly popular in recent months. Hollywood star Mila Kunis has revealed her involvement in an animated series based on the NFT titled Stoner Cats, while Jay Z is auctioning a tokenized cover from his debut album through Sotheby's. The latest to step in is Pop music star Katy Perry, who announced this Wednesday that she's dropping a non-fungible token (NFT) collection.
Katy Perry to Drop NFTs
https://twitter.com/katyperry/status/1410222675344052230
According to the announcement on Perry's Twitter profile, She is launching her NFT collection in conjunction with Theta Labs, a blockchain-based startup focused on decentralizing peer-to-peer video streaming. Perry will also buy a minority stake in Theta Labs, alongside her talent agency, Creative Artists Agency (CAA), which was recently named one of Theta's enterprise validators.
The NFTs will be deployed on Theta Network's NFT marketplace, ThetaDrop, powered by the Theta protocol which is significantly different from other NFT platforms as it was purposefully built for media and entertainment, backed by big names like Google Cloud and Sony.
Perry's engagement with Theta Network, according to a press release from Theta Labs, would feature the selling of digital memorabilia developed from her upcoming "Play" residency in Las Vegas this December. Per the platform, the sale of the NFTs is expected to begin in Q4 of this year.
Those interested in obtaining a Katy Perry NFT can begin registering today.
"Coinciding with Theta's Mainnet 3.0 launch, working with a global icon like Katy Perry over the next year marks an important inflection point in Theta Network's history and a big step towards global adoption of Theta blockchain," said Mitch Liu, co-founder and CEO of Theta Labs.
While the carbon footprint of NFTs has been a point of contention due to the energy consumption of Ethereum's proof-of-work network, the Theta protocol's blockchain employs a proof-of-stake methodology that tries to reduce energy consumption.
Theta recently deployed the Theta Mainnet 3.0, a hardfork that introduced two significant protocol innovations: Elite Edge Nodes, which enables "Uptime Mining," the tokenization of Internet bandwidth and availability; as well as a new TFuel burning mechanism, which will introduce a cost for using the Theta Edge Network, namely a "network fee" as a counterbalance to new TFuel supply.
TFuel is the Theta network's native currency that it utilizes to incentivize users and power the ecosystem.