Here's Why Portal Could Make DEXes More Appealing and May Effectively Replace Centralized Exchanges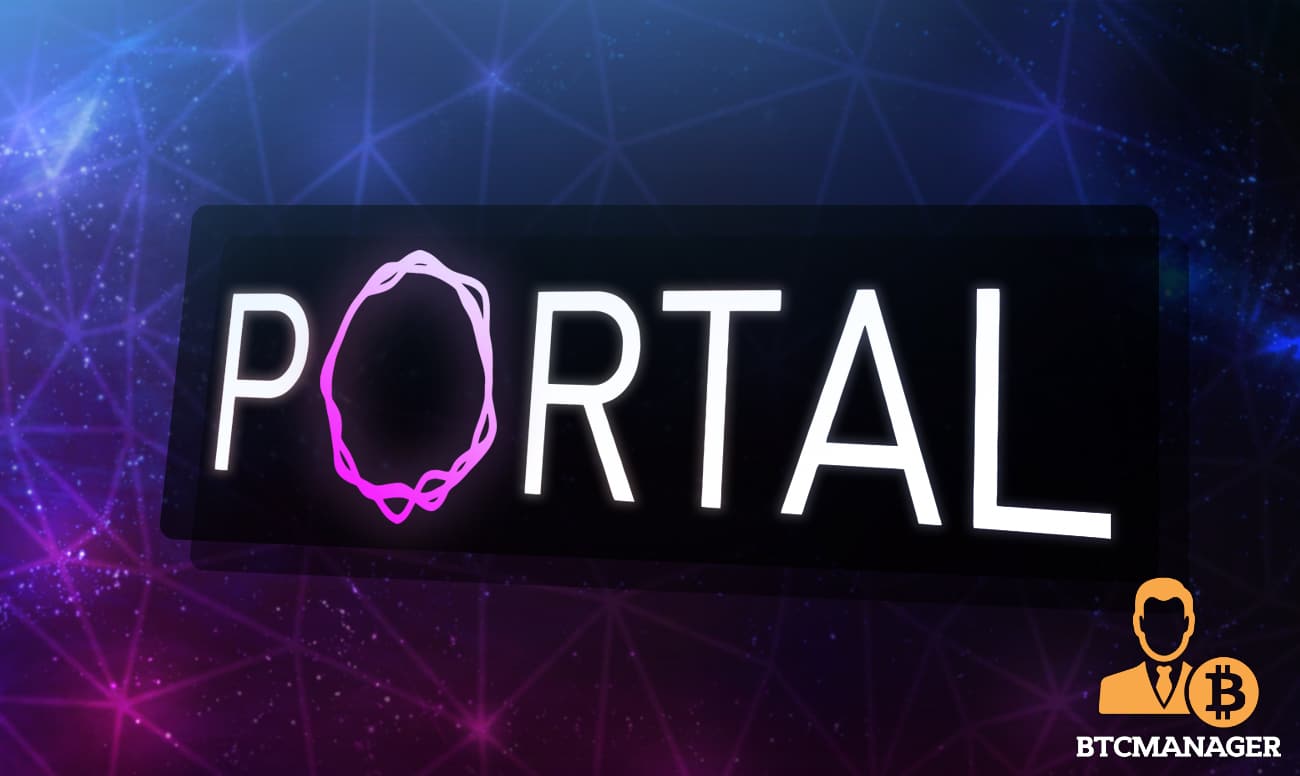 Perhaps the greatest irony of the crypto space is that centralized trading platforms like Binance and Coinbase are dominating the digital assets industry, which seems to be quite obsessed with the concept of decentralization. 
Users have been transacting on centralized exchanges for the sake of convenience and liquidity. But CEXes can be easily surveilled, and they can and have been "censored" by world governments. This in itself defeats the main purpose of Bitcoin (BTC), which is to exchange value in a permissionless and uncensorable manner between two or more consenting parties. 
Offering the Speed of Centralized Exchanges, but Without Security Risks
In fact, due to their centralized nature, hackers or other bad actors view CEXes as attractive honeypots. Fortunately though, there are projects like Portal that are focused on creating uncensorable DeFi directly on top of Bitcoin in order to provide the speed, convenience and liquidity of centralized exchanges but without the typical risks.
Previously raising 8.5 Million, Portal is described as a self-hosted Layer-2 digital wallet and cross-chain DEX or decentralized exchange (non-custodial) built on Bitcoin. The platform and protocol have been created to enable atomic swaps between BTC and various other major cryptocurrencies. These kinds of digital transactions are required since traders want to work with multiple blockchains (as each may have their unique use-cases). Consumers are also seeking to perform fast, ultra-secure, and private transfers with a diverse set of tokens.
Although centralized trading platforms may be convenient to use, there can (and have been) be situations where they are compromised and users' funds are either stolen or become inaccessible for extended periods of time. These are some strong reasons for supporting the development of non-custodial DeFi solutions like Portal. Even though it can be challenging, especially for less tech-savvy users to manage their crypto holdings, it may be more preferable than relying on a centralized third-party to secure your assets.
In order to address these issues, the developers of Portal have acquired millions of dollars in capital to implement a self-sovereign, permissionless, and uncensorable DeFi solution, deployed right on top of the Bitcoin network. 
Portal is being developed to provide standard or typical financial services like peer-to-peer lending. Many people are now accessing P2P lenders such as Blend Network, EstateGuru, Robo.cash, and October, among many others (based in the UK and Europe for the most part). These platforms are being used because big banks are not offering accessible financial services (including trading) to the unbanked or financially underserved since they cannot pass outdated credit checks.
Although these P2P lending platforms mostly provide fiat currency-based loans against property or other forms of traditional assets, Bitcoin could be a better option, since you may carry out such a transaction via an uncensorable and truly decentralized network, without needing to work with third-parties to complete transactions. 
Non-Custodial Crypto Trading Platform, Secured by Bitcoin
The Portal team also intends to support options trading, which is currently available via many large yet centralized exchanges like OKEx or Huobi. But with a powerful DEX supported by Portal, traders may be able to maintain better control of their digital assets.  
While many centralized platforms may offer great options trading services, the developers of Portal aim to allow inventors to leverage on-chain contracts as well as the Bitcoin network to perform options trading. At this time, some of these features are still being worked on and have not been deployed. 
One of the main reasons Portal will be so powerful is that it will use Bitcoin's "hash time-locked" contracts so that clients retain full control over their crypto holdings. This approach should significantly reduce, if not eliminate, counterparty risk and the loss of users' assets. According to the Portal team, this could encourage anonymous, "self-interested" third-parties to facilitate transfer between "untrusting" entities, while also providing adequate security. 
The Portal platform aims to serve as a gateway to DeFi that has a foundation built on Bitcoin. The team has noted that DeFi and cryptocurrency trading could become unstoppable, which is definitely not the case when using centralized exchanges. 
With Portal, users can take advantage of anonymous, zero-knowledge swaps via a completely trustless, cross-chain DEX. This means we may no longer be requiring wrapped crypto tokens such as wBTC or wETH. And traders need not work with potentially risky staking with  third-parties, which are often referred to as security holes by Bitcoin enthusiasts . 
Portal protocol developers have also mentioned that DeFi might be able to mature into an ecosystem that anyone may support or provide, while also maintaining anonymity within an open, fully transparent market. The Portal team has confirmed that they are going to offer a security model that's as established and robust as BTC mining.