Portals, a DeFi aggregator, secures $2m in seed funding led by Lightshift Capital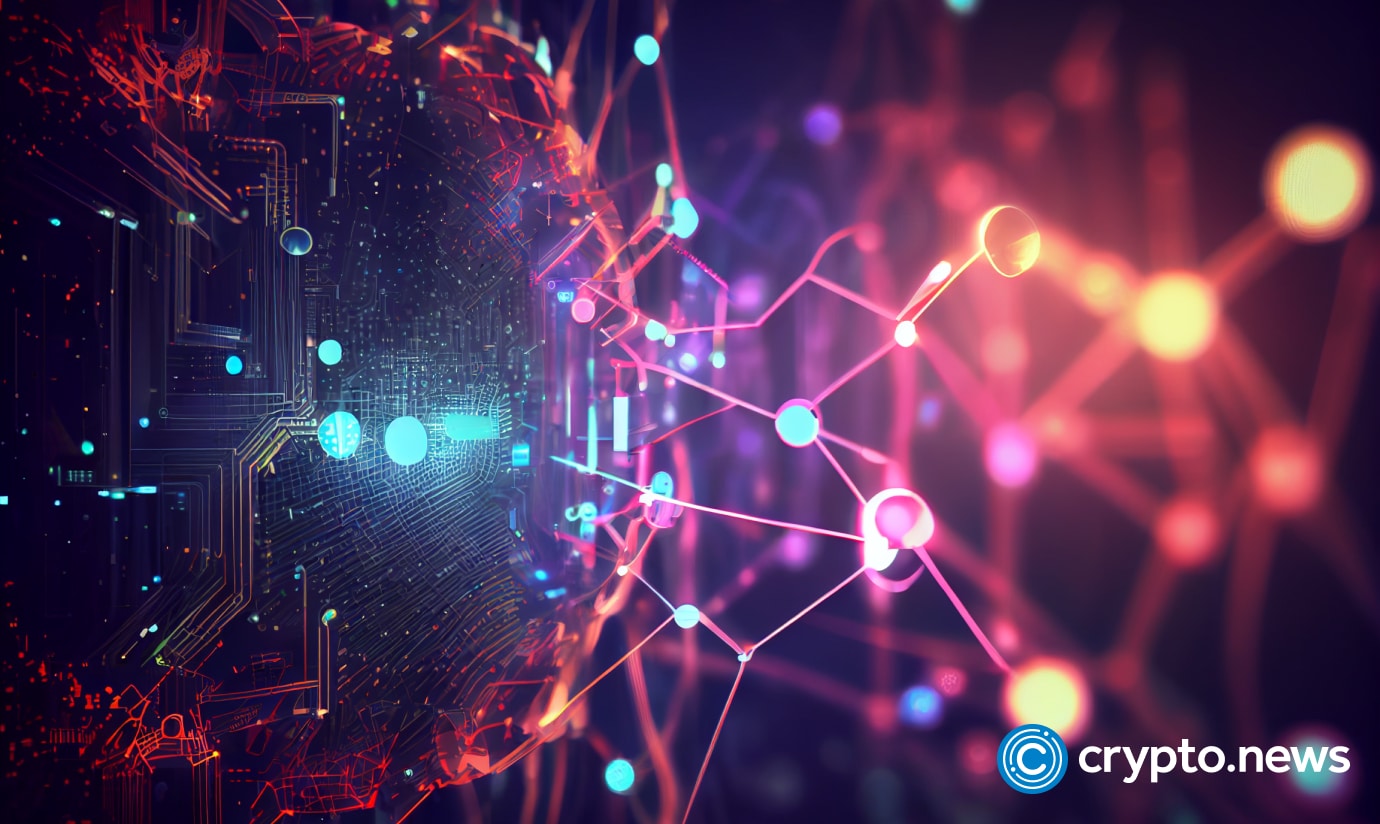 Calgary, Canada, May 3, 2023, Chainwire
Portals, the platform that simplifies web3 by enabling anyone to bundle complex decentralized finance (DeFi) actions, has announced the successful close of a $2m seed funding round led by Lightshift Capital.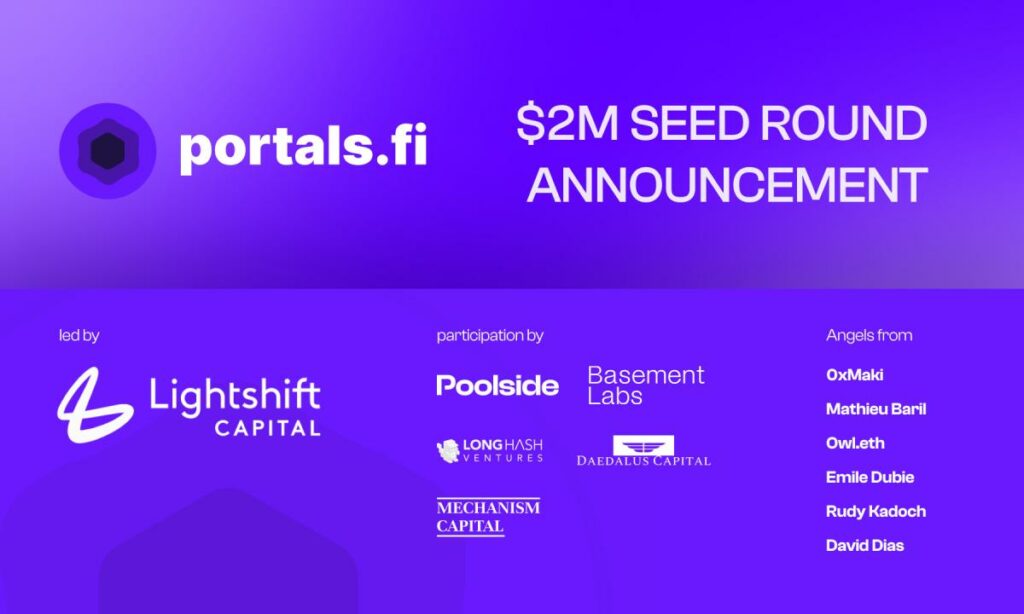 Poolside, Basement Labs, LongHash Ventures, Daedalus Angels, Mechanism Capital, and leading angels 0xMaki, Mathieu Baril, Owl.eth, Emile Dubie, Rudy Kadoch, David Dias, and others also participated.
Lightshift Capital, the lead investor, recognized Portals' value proposition in DeFi and is excited to be part of their journey.
Simão Cruz, the founding partner at Lightshift, said:
"Portals' emphasis on simplifying DeFi for retail investors is critical in driving widespread adoption of this new financial paradigm. With Portals, users no longer need to worry about which type of tokens to hold, which venues to use, or which chains are involved in the transaction. Instead, they can focus solely on the assets they want to use and easily execute their transactions with just one click."
With this funding, Portals aims to continue disrupting and simplifying DeFi, allowing anyone to easily manage complex activities.
Portals enables:
Bundling of complex, multi-step actions, such as swapping interest-bearing, liquidity pool, vault, and other exotic assets in one click.
Staking to earn yield from over 20,000 supported opportunities, with new platforms frequently added to the list.
Access to web3 data from DeFi protocols, including liquidity pool and token prices, contract positions, account balances, and more through the Portals API.
The Portals API is built by web3 natives who understand the challenges and complexity this technology can bring for new developers. Therefore, the Portals team has focused on making the integration seamless for any developer.
In addition, Lightshift has contributed its engineering teams to build an API integration boilerplate that anyone can use to bootstrap their integration. This ensures that developers have the tools they need to incorporate Portals seamlessly into their products. Meanwhile, retail users can enjoy hassle-free access to various DeFi opportunities.
Nabi Ozberkman, co-founder and chief technology officer (CTO) of Portals, said:
"We're thrilled to have the support of Lightshift and our other investors as we continue to enhance performance, boost functionality, and drive DeFi adoption. Our team has the skills, experience, and network to create one of the top solutions in the market."
Portals was recently selected to be a part of Poolside Accelerator's inaugural cohort, receiving $100,000 in funding and mentorship in areas like marketing, token economy, go-to-market and business development strategy. The program began in mid-April. In early June, Portals will present its product during the Poolside Demo Day to a select group of investors.
Portals was founded by Suhail Gangji, who previously co-founded Zapper; and Nabi Ozberkman, who has extensive experience in DeFi as part of the OlympusDAO team.
The company plans to use the funding to accelerate product development and expand the team as they continue to simplify DeFi and make it accessible to everyone.
Brian Fakhoury, partner at Mechanism Capital, commented:
"We see great potential in Suhail as a strong founder, coming from Zapper, who can ship fast. Portals offers the most comprehensive swaps between exotic tokens like LP shares and interest-bearing assets, which is valuable to any DeFi market participant. Portals will be instrumental as DeFi adoption continues and experiences another major upturn."
About Portals
Portals is a platform that simplifies web3 by enabling anyone to easily bundle complex DeFi actions. With $2m raised and the experience of having founded Zapper, Portals is ready to drive mass adoption of DeFi.
For more information, visit: Website | Twitter | Telegram | Discord
For media inquiries or further information, please get in touch with us at [email protected]
Contact
Co-founder
Suhail Gangji
portals.fi
[email protected]
Disclosure: This content is provided by a third party. crypto.news does not endorse any product mentioned on this page. Users must do their own research before taking any actions related to the company.