Portugal: Football Club Benfica Fans Can Now Purchase Tickets and Merchandise with Cryptocurrencies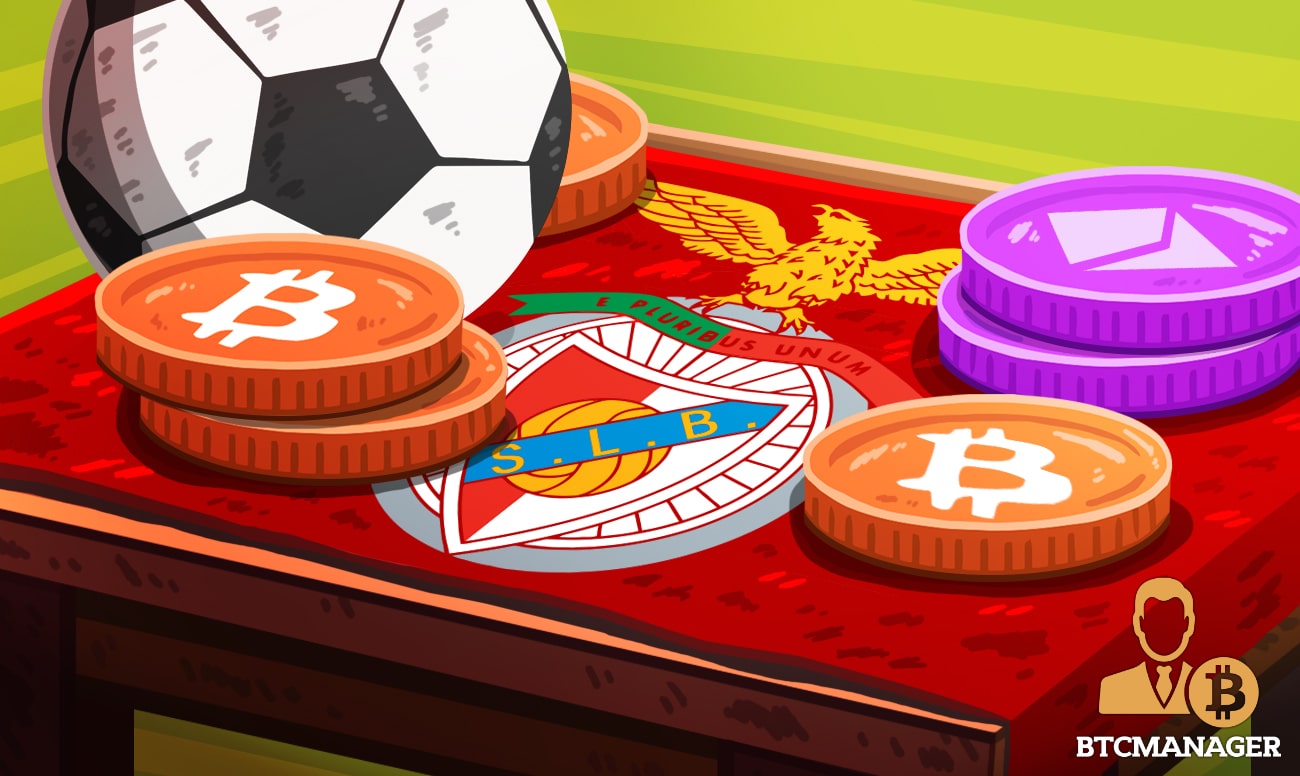 Portuguese football club Sport Lisboa e Benfica (SL Benfica) has inked a partnership with digital payment solution firm Utrust to allow its users to purchase match tickets and club merchandise with cryptocurrencies, reports Verdict, June 6, 2019.
Expanding the Turf for Cryptocurrencies
In a massive impetus for the adoption of digital currencies among the masses, the reigning Primeira Liga champions, SL Benfica has entered into a business partnership with Utrust, a blockchain-based digital payment company. This comes after another European football titan – Juventus – had entered into a similar arrangement with sports engagement platform Socios.com.
With the newly formed alliance, fans of SL Benfica can now pay for a whole array of club merchandise and match tickets with cryptocurrencies like bitcoin (BTC) and ether (ETH) and Utrust's own digital token – UTK. Users can purchase club goodies for digital currencies on its online store.
UTRUST is live with @SLBenfica 🎉 We're launching with one of the biggest football teams with 14 million fans worldwide.
It's official—you can now pay with #crypto on the Benfica website: https://t.co/Lt7hGVOcnX pic.twitter.com/aYl8DCw6IW

— Utrust (@UTRUST) June 5, 2019
SL Benfica CEO Domingos Soares de Oliveira shared his excitement on the newly christened partnership. He said:
"This is an exciting day in the history of S.L. Benfica as we announce our decision to accept cryptocurrency payments."
Adding:
"We recognize that many of our supporters are now digital users first, so we want to be ahead of the curve when it comes to adopting novel technologies and giving our supporters the best online experience."
A Win-Win Game
Benfica is one of the more popular football clubs in Europe with a massive fan following of about seven million across all social media platforms including Facebook, Instagram, and others. The club's global fan base hovers around 14 million, the report reads.
By delving into the digital currency space, the club expects to not only stay ahead of rival clubs among the more tech-savvy football fans but also introduce the concept of cryptocurrency payments among its legion of fans.
Oliviera added that partnership with Utrust is an important step in the evolution of the club's e-commerce strategy.
As for Utrust, the coalition with Benfica opens up a large window of opportunity for the fintech startup.
By providing a digital platform that not only enables instant crypto-to-fiat conversion but also ensures the safety and transparency of transactions by utilizing blockchain technology, Utrust expects that its users will make use of its native crypto token UTK and help drive its adoption en masse.
In similar news, BTCManager reported on May 19, 2019, that sports blockchain startup Chiliz (CHZ) had partnered with Binance Chain in a bid to give the crypto industry exposure to famous global brands in the sports industry.