Price Analysis: BTC-USD Eyeing $460 Following a Bullish Breakout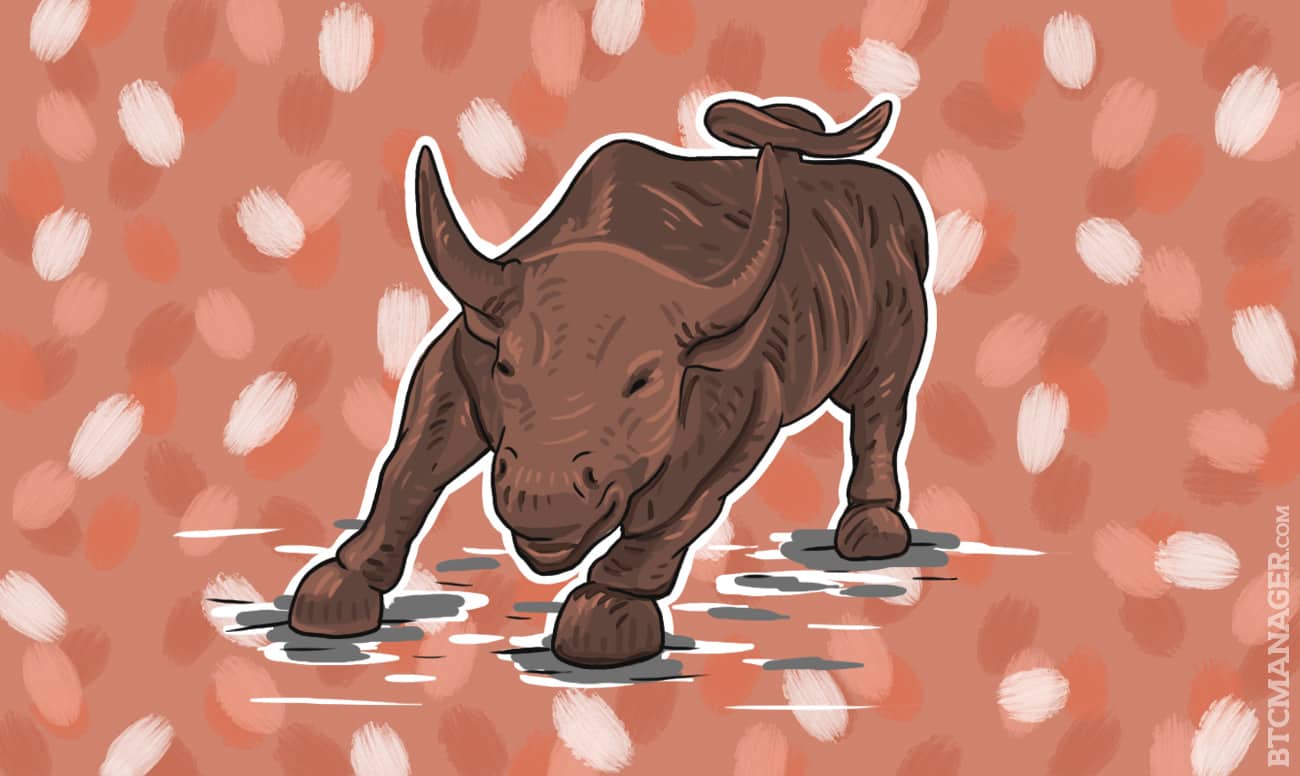 With BTC-USD breaking out of the tight range between fractal resistance and support, and increasing trading volume on the BitStamp exchange, Bitcoin is on the rise. The price is currently trading at $442.63, up 1.61% on today's opening price. Increased buying interest in BTC-USD is illustrated in the graph below; notice that the volume traded has increased (volume for each session is shown at the bottom of the chart along with the moving average indicated by the blue area) and has been net bullish. This suggests that we will see further appreciation in the price over the next day or two.
Immediate resistance lies at $447.59, a previous fractal sell level, and if the market manages a 4-hour session close above this level then this would open up the $460's. The chart below shows strong bullish momentum with the conversion (blue) line trending upward and way above the base (dark-red) line, signalling bullish momentum is in play. Also, the Ichimoku cloud has fanned out, is green, and is trending upward which is a good sign to get in on the uptrend. A bearish outlook is only validated if we see the market close below the conversion line, which is currently offering support at $435.96.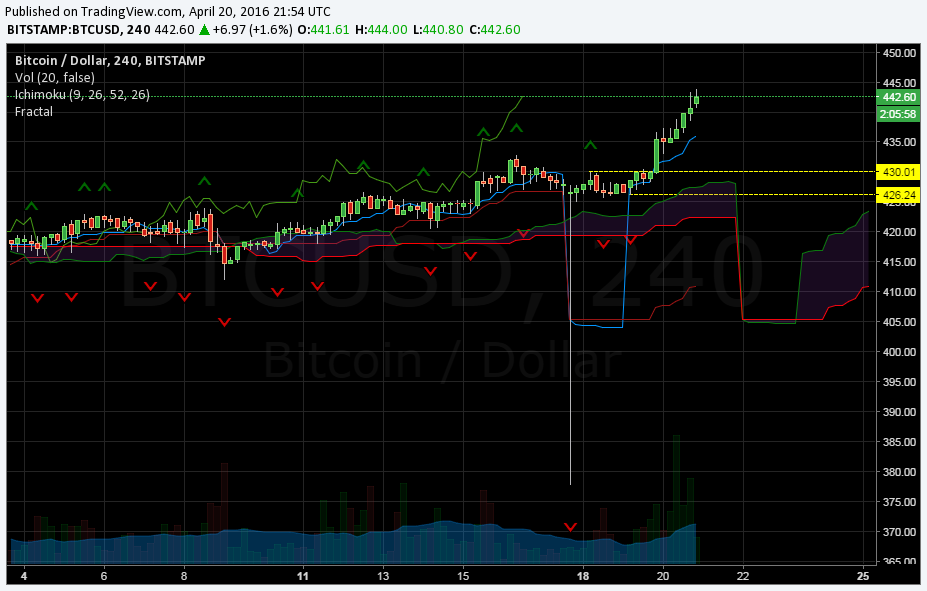 The shorter-term outlook is illustrated by the hourly price action below. The market is currently close to fractal resistance at $443.47 and the market needs to sustain a move above this level for further bullish swings. A break of this fractal level will see the psychological $450 level tested. On the other hand, fractal support currently lies at $436.60 and bearish momentum is only expected to dominate if we see a move below this level.
Like the 4-hour timeframe, the 1-hour timeframe shows that the Ichimoku cloud is green and trending upwards suggesting to enter in on the upward trend now or wait for a bearish signal to start selling. The first such bearish signal will be given if the market manages to close below the conversion line which is currently offering minor support at $440.30. An hourly close below the conversion line will see support provided by the base line around $437 targeted and then the support zone provided by the Ichimoku cloud around $432.