Bitcoin Price Stabilizes Above $450, Offering Psychological Support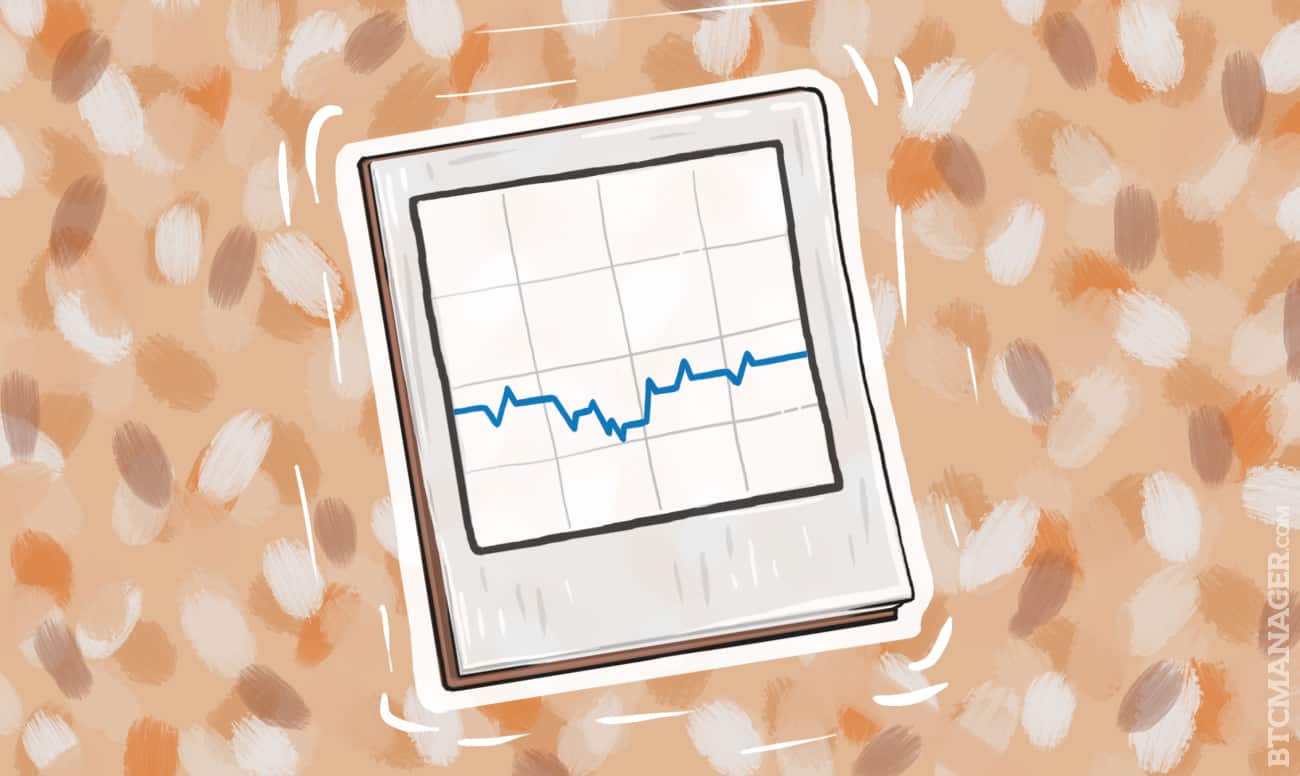 Prices have stabilized above $450 on the BitStamp exchange and the trading price hardly changed on yesterday's close, now siting at $455.95 (-0.23%). The chart below shows the medium-term outlook for BTC-USD. Buyers were able to reach their target of $464.09 but were only able to post a brief high at $465.00 before retreating to a recent low of $450.00. This level is now acting as a critical psychological support.
The Kumo has stopped trending upwards and suggests we may enter a period of range trading between $455.43 and $445.77. Also, it indicates strong support in this area for Saturday. Support provided by the cloud until then is provided by the area from $441.84 to $448.00. The price has recently closed above the conversion line and the base line now provides minor resistance.
Buyers should look for a close above the base line, currently at $457.24, to confirm a bullish outlook. Furthermore, a break above the most recent sell fractal at $457.47 will give further bullish confirmation. This would see buyers target fractal resistances at $465.00 and $467.80; a break of these levels will see a push above $502.00 with an initial target of $538.38.
On the other hand, the base line crossing above the conversion line signals bearish momentum and on balance, the outlook is neutral until the price closes above the base line (bullish situation) or until the price closes below the conversion line (bearish situation). The conversion line currently currently offers support at $453.73. A close below this level would see bears target the Ichimoku cloud and support provided by the fractal levels at $439.03 and $429.45.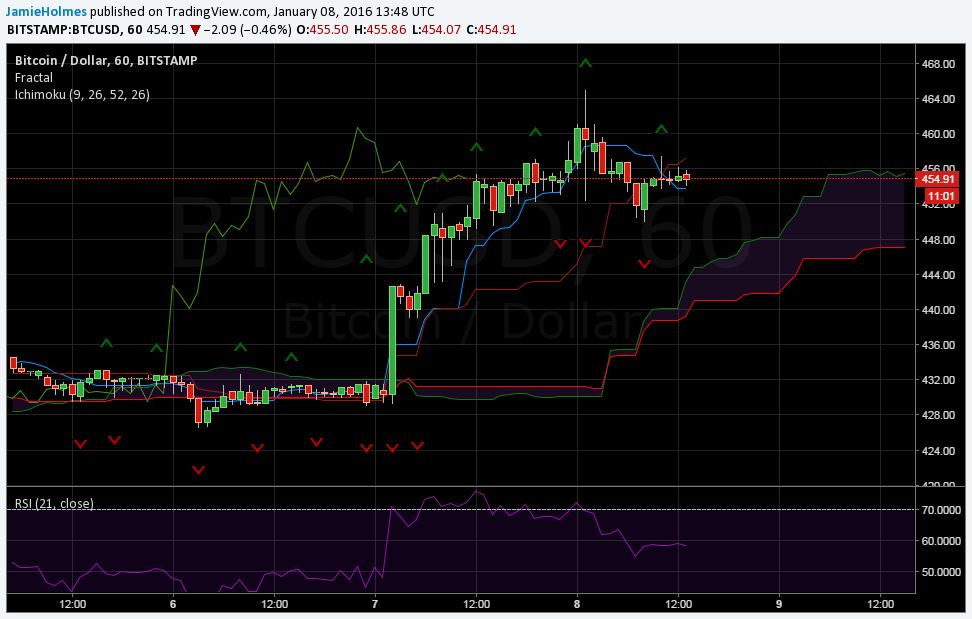 On balance at the hourly timeframe, the outlook is neutral with ranging price action expected. The RSI oscillator indicator is flatlining just above 50. The market could be getting ready for a downward move and will be further confirmed when the index starts to pass below 50. Otherwise, we will see range trading.
The Ichimoku cloud is not trending at the 15-minute timeframe, shown below, suggesting no overall trend and looks to range within the Kumo. The cloud is red indicating there is more likelihood of a downward trend forming and provides resistance going forward around $454.40 to $457.50.
A sustained break above the Kumo, i.e. above $457.50, is required for a short-term bullish outlook with $461.10 and $465.00 as initial targets. The lagging line has provided a weak bullish signal recently after moving from below to above the previous price action, which gives an indication of weak bullish momentum. As shown on the chart, this was previously an important support zone from yesterday.
Support going forward will be provided by the conversion line and base line at $455.20 and $453.73 respectively. A close below these levels will see bears take control in the short-term and test $450.00. The RSI oscillator is floating around 50 indicating the market could be preparing for a move down. $442.80 serves as another key target for sellers if downward momentum dominates.