Professor Jordan Peterson Discusses Bitcoin (BTC) in Latest Podcast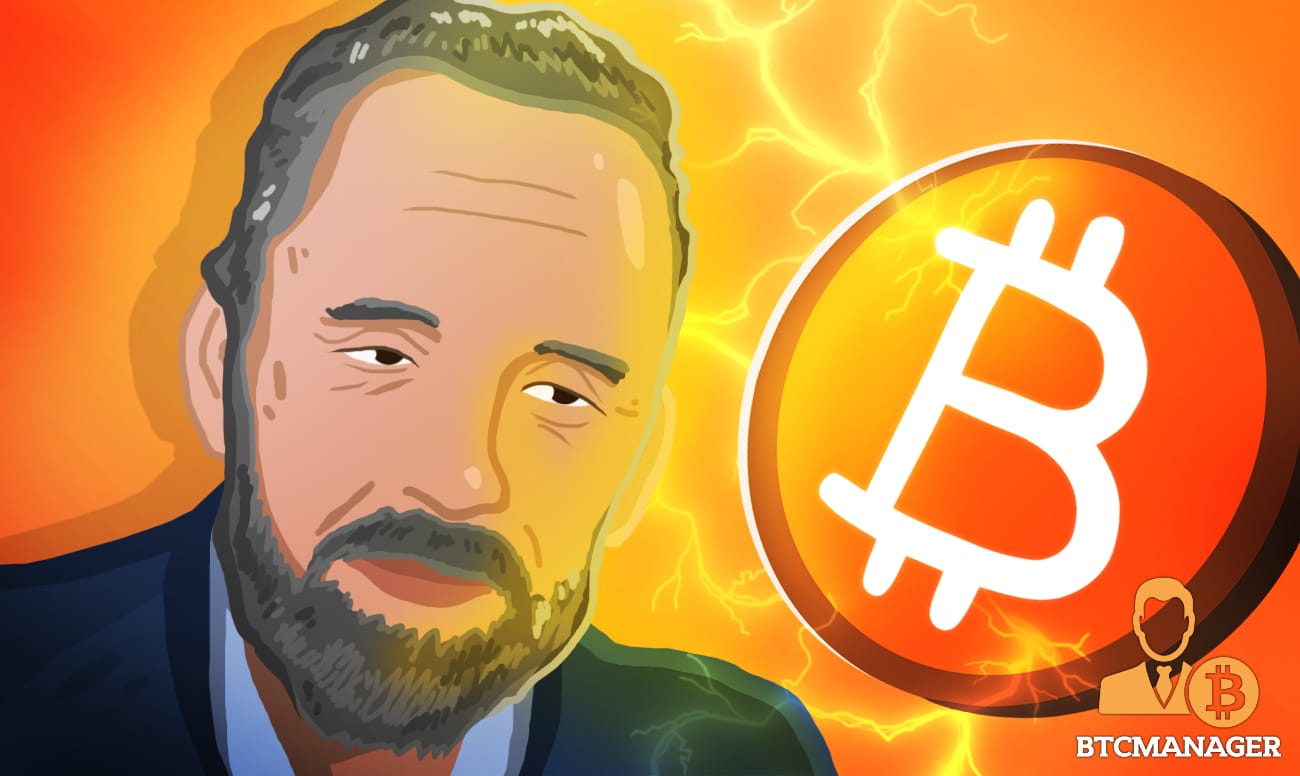 Canadian professor Jordan Peterson has released a podcast discussing bitcoin (BTC). The hour and a half podcast engaged notable figures in the Bitcoin ecosystem, including John Vallis, Der Gigi, Richard James, and Robert Breedlove in an-in depth technical, philosophical, and economic discussion about the digital currency.
Prof John Peterson Discusses Bitcoin (BTC)
Jordan Peterson, a Canadian professor of psychology, author, and YouTuber, has released a fresh podcast focusing on bitcoin (BTC). The nearly two-hour-long episode released this week, hosted notable bitcoiners, including Robert Breedlove, a former hedge fund manager and Bitcoin philosopher, John Vallis,  Der Gigi, a Bitcoin-focused software engineer, and Richard James.
In the podcast, which was reportedly recorded on May 13, 2021, and released earlier this week, the 59-year-old clinical psychologist and his guests talked about bitcoin's potential as the future of money, its complete decentralization, and more.
Unlike some notable intellectuals and public commentators such as Peter Schiff, a staunch crypto critic whose son recently dumped his gold and other traditional investments for bitcoin (BTC), Dr. Peterson's comments throughout the discussion show he has a deep understanding of the workings of Bitcoin.
"It's a very interesting idea that Bitcoin provides an incorruptible language of value, preferable to gold," he said at one point during the podcast.
Mixed Reactions 
Throughout the discussion, Peterson quizzed his guests about their views on the workings of bitcoin and its usefulness, frequently repeating their responses as a means of solidifying his own understanding of the concepts of Bitcoin.
"So [Bitcoin] is completely transparent. It's completely distributed. There's no centralized authority. It doesn't inflate. It can't be inflated. It isn't subject to any form of overt administrative control," he noted.
On the issue of Bitcoin's massive energy consumption, a point that critics and even bitcoin investor and dogecoin (DOGE) promoter, Elon Musk has addressed in recent times, Petersen argued that the efficiency the digital currency offers far outweighs its energy consumption.
"Whatever energy expended in the production of bitcoin and the maintenance of the system should be more than recouped by the increased efficiency of every system that uses Bitcoin as a transactional device," he declared, adding "And so it's a mistake just to look at the cost of generating bitcoin in the absence of considering the efficiencies that Bitcoin would produce."
As expected, Dr. Peterson's views have attracted mixed reactions on Twitter, with various crypto enthusiasts applauding his bullish stance while some observers blasted him.
Jordan Peterson Releases "Bitcoin: The Future of Money?" https://t.co/JFHzSh7fIO

— Dr Jordan B Peterson (@jordanbpeterson) August 13, 2021
At press time, the price of bitcoin (BTC) is sitting around $46,509, with a market capitalization of $874.25 billion, according to CoinMarketCap.