ProfitFarmers' Crypto CopyTrading Review: More gains, less time?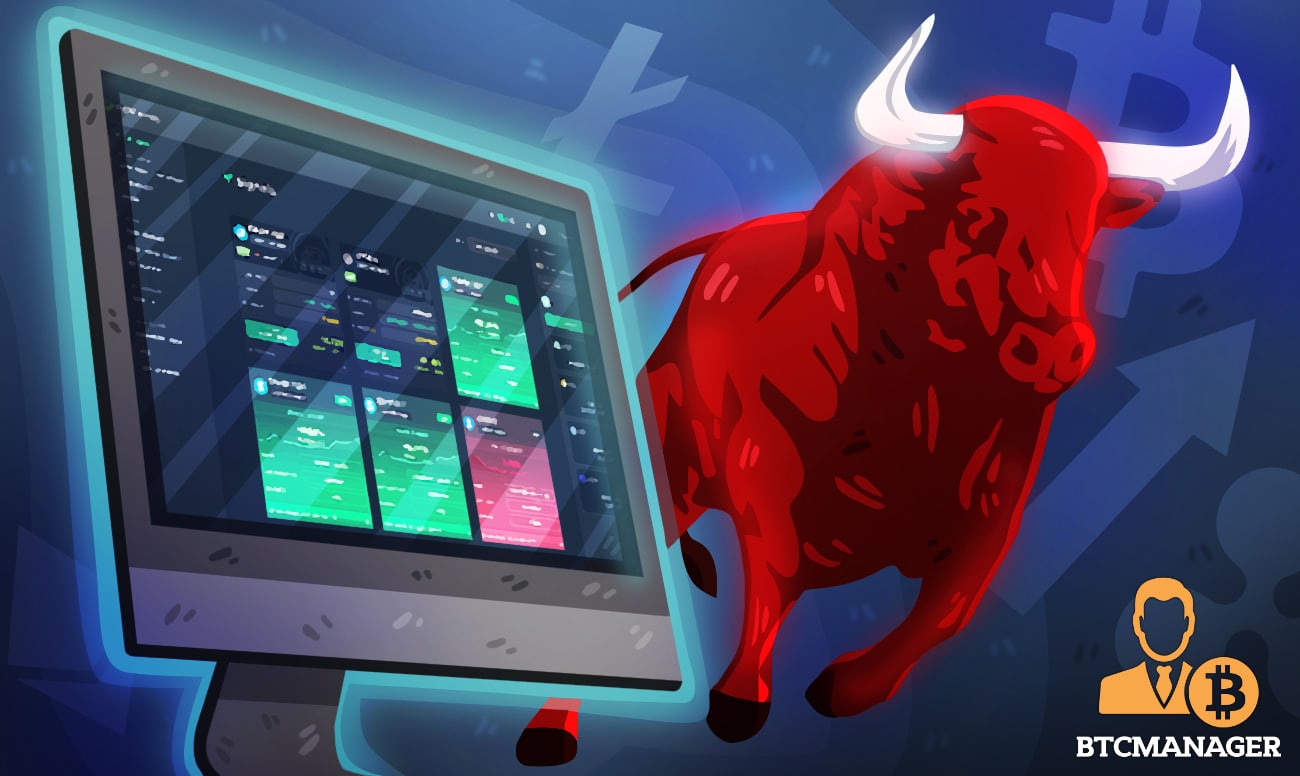 Hey there Crypto Trader! Today I'm reviewing a first of it's kind Crypto Copy-Trading Tool that claims it can take your trading GAINS to the next level.
I've used dozens of different trading tools, robots and systems to optimise my trading and this one is one of my favourites.
Feel free to test those "become a millionaire overnight" systems, auto trading bots or unreliable indicators. BUT if I were you, I'd only go with one that proves it can make your trading easier, quicker and more profitable.
In this review I'll cover:
1) What is ProfitFarmers?
2) Who is ProfitFarmers for?
3) Do I qualify to use ProfitFarmers?
4) How do I use ProfitFarmers? A quick walkthrough
5) ProfitFarmers Signals: Results and Profits
6) ProfitFarmers 100% Money Back Guarantee
7) Security, Support and Why You Can Trust ProfitFarmers
8) Pros and Cons about ProfitFarmers
What is ProfitFarmers?
ProfitFarmers is a subscription-based trading tool that produces trading signals (full instructions for trading a given coin pair).
You can follow and copy these trading signals with a few clicks, making it possible to perform >5 trades a day!
ProfitFarmers' software integrates with the Binance Exchange, so all the signals you copy happen through your own Binance account.
They pride themselves with an "Absolutely NO commissions or fees" policy, giving traders a better opportunity to earn.
You can join with peace of mind since they offer a 100% money back guarantee if their platform doesn't offer a certain amount of profitable trading signals each month.
Watch this 2-minute video from Matthew Tansley, ProfitFarmers Founder, to understand exactly what the system is and does.
If you want to learn more, you can see a more in depth explanation right here.
Who is ProfitFarmers for?
"ProfitFarmers is built for anyone who wants to consistently make more profitable cryptocurrency trades with less stress, less time and less emotional turbulence in the process,"  – Matthew Tansley, Founder of ProfitFarmers.
Now that's a pretty bold statement from Tansley, so let's take a closer look at how ProfitFarmers tackles the top difficulties involved with trading:
Difficulty #1:
Finding profitable trade opportunities on a regular basis.
The issue:
Frequently finding good trade opportunities requires years of experience and hours of analysis & research. Worst of all is that you could easily spend hours of time, your most valuable resource, on researching only to lose money on your trades.
ProfitFarmers solution:
High-probability Trading Signals created for you by their software and expert traders 24/7.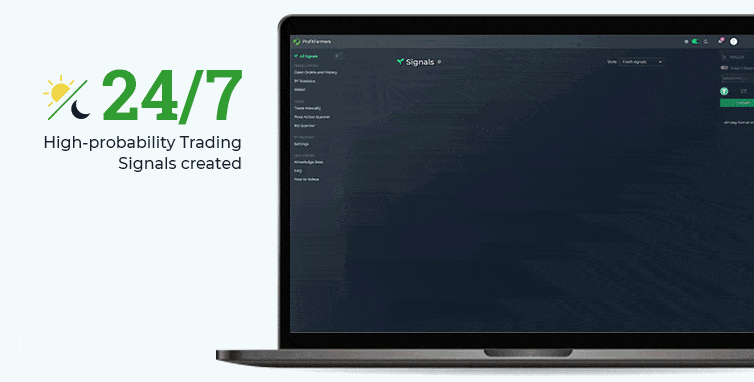 ProfitFarmers' algorithm scans multiple data points across every coin pair available on Binance exchange 24/7. Only the best opportunities are picked out by expert traders, formatted into 'Trading Signals' and placed onto ProfitFarmers' dashboard ready for use.
With a 78% historical signal win-rate, and a money-back guarantee if it ever falls below 60%, there's really no reason for you to spend hours endlessly staring into price charts anymore!
Difficulty #2:
Executing your trades; FOMO, Price alarms, Stress, Errors.
The issue:
Once you've found a potentially profitable trade to make, you still need to spend an undefined length of time executing it on an exchange. 
This means constantly worrying about prices, setting up price alarms (that inevitably choose to go off at 4am..) and ultimately stressing yourself out 24/7. 
On top of that, almost every trader out there at some point has lost money simply by clicking the wrong buttons at the wrong time. 'Fat finger' issues are always a worry.
Yeah, not a good plan…
ProfitFarmers solution:
Integration with Binance exchange to automate copying their trading signals from Entry to Exit.
Through ProfitFarmers' API integration with Binance, their software is able to place trade orders on your behalf. This makes 'copying' their trading signals extremely easy, as all you have to do is choose a signal from the dashboard, enter the amount you wish to trade with and hit confirm.
Now there's no need to constantly worry about your ongoing trades! Their software tracks price movements, waiting to take action for you at the best price possible.

This even includes a stop-loss, which will exit your trade if prices start going the wrong way – a great way to prevent large, unexpected losses.
We'll look at how this autotrading feature works in more detail further down.
Disclaimer: ProfitFarmers' integration with Binance does NOT enable them to withdraw or transfer your funds at any time. No amount of your trading capital ever goes through ProfitFarmers. You are in complete control of your capital at all times.
Difficulty #3:
To trade profitably, you need an extensive amount of knowledge and experience
The issue:
Let's face it, trading isn't easy. From learning about chart analysis, various strategies, and (perhaps the most difficult) controlling your emotions, cryptocurrency trading is a skill that requires a great deal of time and energy to perfect (if there is such a thing).
ProfitFarmers Solution:
"This [ProfitFarmers] is a platform designed to help reduce the learning curve, research, execution and emotional control typically required for cryptocurrency trading." – Matthew Tansley, ProfitFarmers Founder.
You can think of ProfitFarmers as a 'Crypto-trading Co-Pilot'  of sorts, in the sense that their software will handle most of the heavy lifting, but leaves YOU to remain the Pilot over your journey to the moon.

In case you find yourself stuck piloting your ship, the team behind ProfitFarmers has created the ProfitFarmers Academy; a library of educational guides and 30+ videos designed to help you understand and make the most out of their platform & your trades.
If you're still stuck, then you can contact their help team 24/7 for further assistance.
Best of all, you can access the ProfitFarmers academy even before you sign up or pay for a membership. With literally no risk involved, why not go and check out what ProfitFarmers is capable of now!
Are there features for more experienced and active traders?
In short, yes!
On top of semi-automated signal copy-trading (whew, a mouthful!) ProfitFarmers also offers tools and functionality perfect for more active and experienced traders!
This includes a Price action scanner:

An RSI Scanner:

And a manual trading terminal that connects directly to the Binance Exchange:

By using the trading terminal, you can easily squeeze every last drop of profitability from their trading signals. You can do this by applying basic analysis to achieve near-perfect entry and exit prices while copying the trading signals.
Do I qualify to use ProfitFarmers?
Here are a few things you'll need in order to make the most from your membership:
1) At least $3,000 in capital for your trades
This isn't something ProfitFarmers checks when you sign up, as your trading capital always remains in your Binance account, separate from ProfitFarmers. They recommend having this amount available, as anything less could limit your profitability in light of their membership fees (which we'll get to in a bit).
2) A Binance exchange account (Free)
Without a Binance account, you won't be able to make use of ProfitFarmers semi-automated trading and built in trading terminal. Signing up is free and takes less than 5 minutes.
3) You reside outside the USA
According to ProfitFarmers' website, they are registered within the European Union (EU) and don't accept American I.P addresses. Using a VPN seems to be a successful work-around, however. 
Do you make the mark? Take your trading to the next level!
How do I use ProfitFarmers? A quick walkthrough:
Using ProfitFarmers is straightforward, even for a total beginner. 
To demonstrate this to you, I've gone through the whole process from signing up to following my first profitable Trade Signal (which took me under 20 minutes!)
1) Create your ProfitFarmers Account: ~ 5-7 Minutes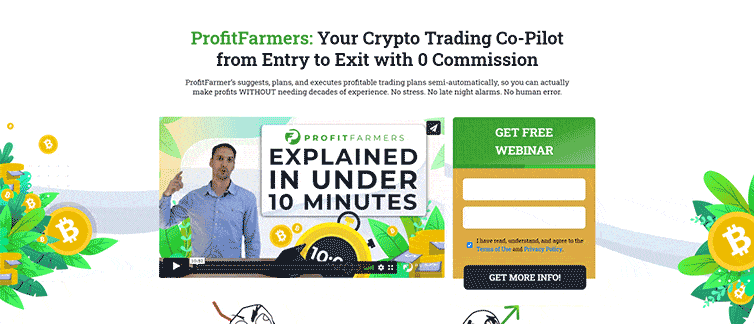 It's time to officially become a ProfitFarmer! Go to their website, click on the Sign-Up button and choose a membership package. I recommend the Quarterly Package, as this gets you one month for free!
2) Create and/or connect your Binance account ~ 5-10 Minutes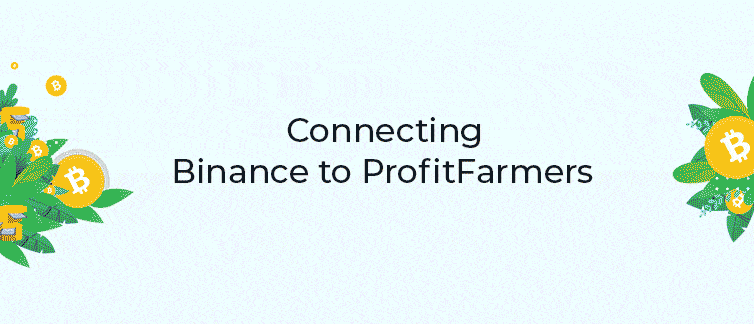 Then you will connect your Binance and ProfitFarmers accounts together using an API key. ProfitFarmers' tutorial video helped me complete this step in under 5 minutes, easy!
3) Make sure you have BTC and USDT available ~ 1-2 Minutes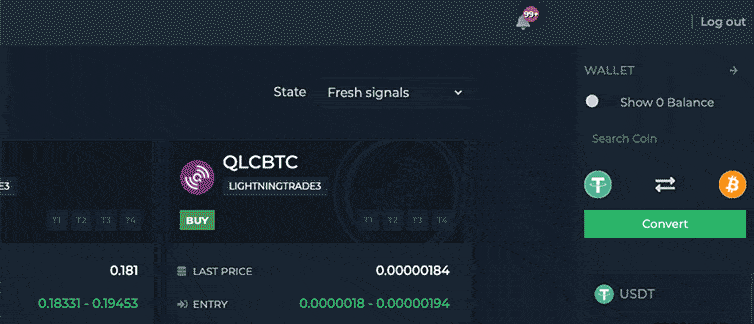 All trading signals are for coin pairings either against USDT or BTC. You'll need to have some of both coins in your Binance wallet to be able to follow any signal. Have one but not the other? Convert them in seconds from within the ProfitFarmers dashboard.
4) Set up your Notifications ~ 1-2 Minutes
ProfitFarmers offers a few different options for your notifications both for their desktop site and Android App. If you don't want to be notified about every signal and just for the ones you are personally following, then you can configure this in a matter of seconds.
5) Follow a Trade Signal <1 minute
Now it's time to follow your first signal! Simply pick any 'Fresh Signal' from the dashboard, enter how much you would like to trade with, and hit confirm trade! From here, ProfitFarmers will handle the rest through Binance.
See how easy is to follow a trading signal with ProfitFarmers in the image below: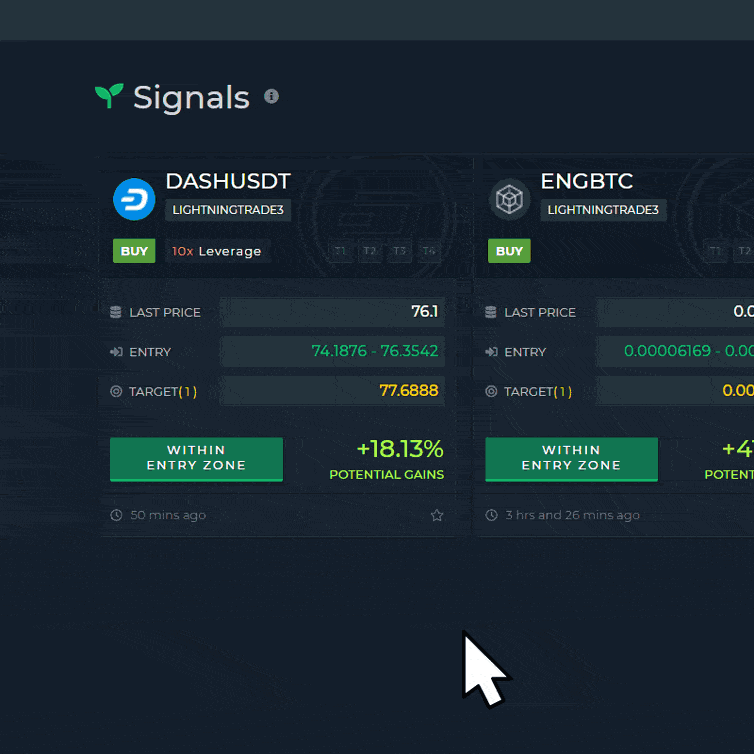 Track your trades ~ N/A
To see how your ongoing trades are performing, click over to the 'watchlist' view on the dashboard. From here, you'll see both your ongoing and completed trades.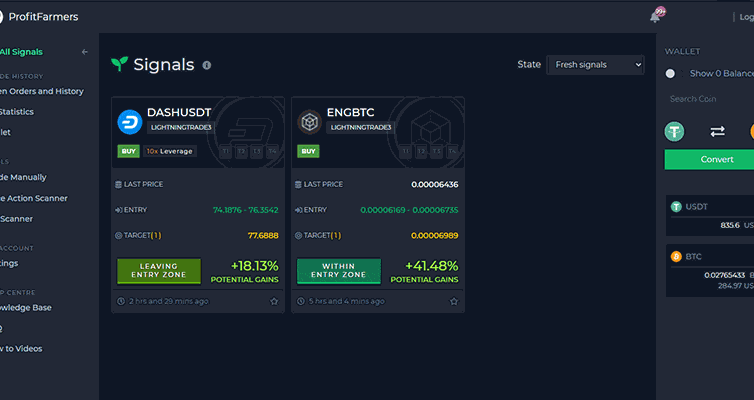 You can get an overview of how every signal produced by ProfitFarmers has been performing, by clicking over to the Closed Trades view on the dashboard. Here you can scroll back as far in time as you'd like to see how signals from weeks or months ago have performed.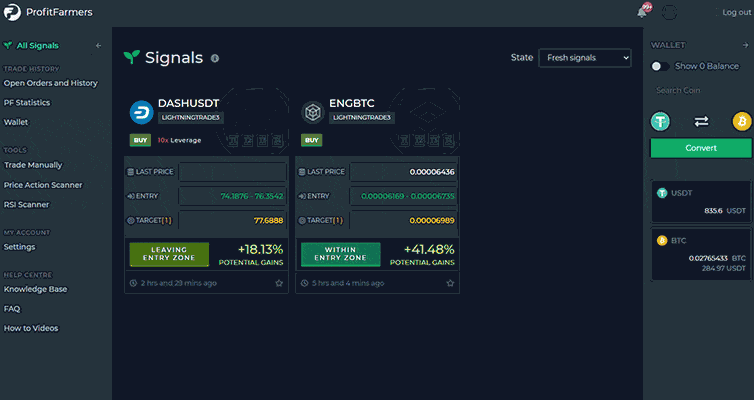 I got started with ProfitFarmers in less than 20 minutes, and you can do the same. They've done a great job at making their tool simple to use and easy to navigate – going along well with their goal to give everyone a chance at profitable cryptocurrency trading!
ProfitFarmers Signals: Results and Profits
Both biweekly and monthly, ProfitFarmers breaks down their signals' performance for members to analyse. They also make these breakdowns available to the public through their website.
This is very valuable information, since you get tips and tricks on which signals would've been good to follow, and also general trends in signal performance.
If you go to their website, you can see their signal performance breakdowns going months back, and the most recent Quarterly Performance Breakdown by the founder Matthew.
For 6 months their Signal win rate has NOT been below 70%! That's really impressive…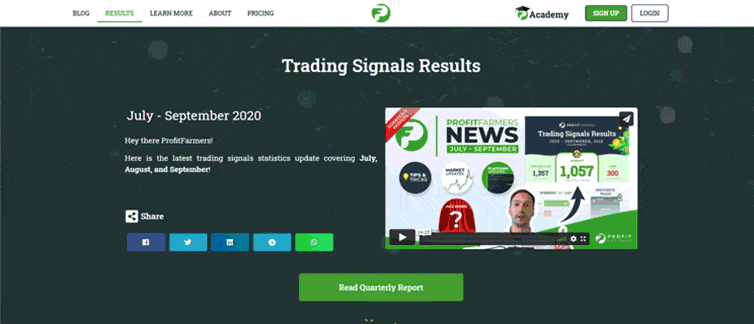 Also on ProfitFarmers website, you can see some video testimonials from other users: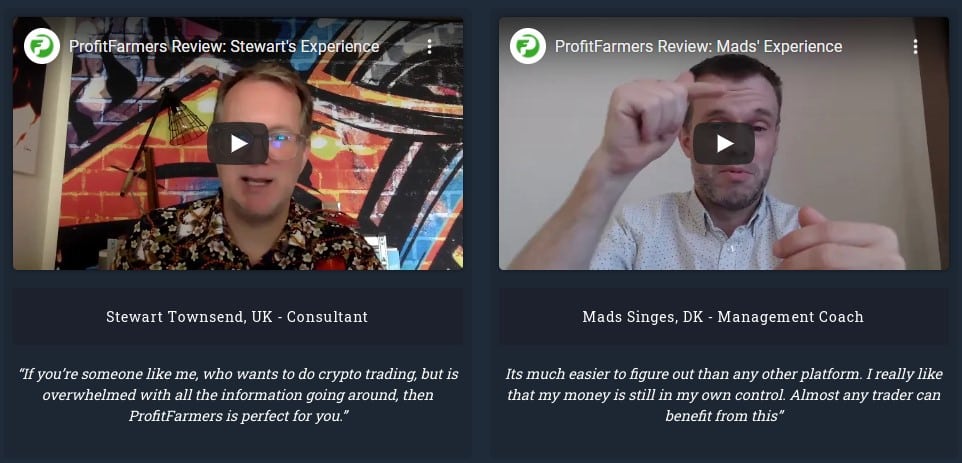 ProfitFarmers 100% Money Back Guarantee
Being in the world of cryptocurrencies, it seems ProfitFarmers is well aware of the common distrust within the industry due to the numerous false claims, scams and lies.
In an effort to prove their legitimacy and build trust with new users, ProfitFarmers offers a 100% Money Back Guarantee. If their signals don't offer a specific percentage of money-making opportunities, a user is entitled to a full refund.
I've quoted their website directly to give you full transparency:  
"We will offer you a full 100% refund during your first 30 days with ProfitFarmers if we are unable to provide trading signals that achieve a win rate of 60% or higher during that time. Winning signals are defined as those that reach their first target (or higher) and, therefore, offer some level of profitable opportunity." 
Read more about how ProfitFarmers trading signal results are calculated by visiting their website:
Security, Support, and Why You Can Trust ProfitFarmers:
Security:
ProfitFarmers' integration with Binance means you get to enjoy the same top-level security provided by the world's largest cryptocurrency exchange. Your trading capital remains within Binance at all times, never once passing through ProfitFarmers servers or software.
This also makes it literally impossible for ProfitFarmers to ever charge you commissions or fees, as your earnings will always land directly inside your Binance wallet.
Support:
Besides from their videos in the ProfitFarmers Academy, and guides within the platform's knowledge base, ProfitFarmers also offers chat support.
While responses aren't always immediate, they do get back within an hour or two and definitely within a day. You can submit a help ticket from within the knowledge base or by emailing them directly.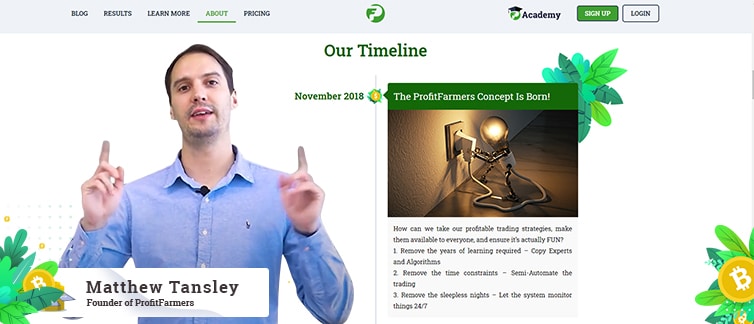 About:
ProfitFarmers is a company founded in 2018 and registered in the EU. This is certainly an indicator of legitimacy. 
Several companies in the crypto space choose to incorporate in off-shore countries and tax havens, for the reasoning that it leaves them less vulnerable to lawsuits and fraud allegations. This is not the case with ProfitFarmers.
So to anyone who might ask "Is ProfitFarmers a scam" – NO, ProfitFarmers is NOT a scam, and anyone who spends a bit of time investigating the company will come to the same answer.
Pros and Cons about ProfitFarmers
Here's a short summary of the top things I like and dislike about ProfitFarmers:
Pros:
1) No more hours searching for what to trade – ProfitFarmers' trade signals present high-probability trading opportunities instantly.
2) No more stress from manually trading everything – ProfitFarmers' API integration with Binance means you don't need to sit and trade absolutely everything yourself.
3) No Commissions or fees on your trades – ProfitFarmers doesn't even have the ability to charge fees, as your Profits land directly inside your Binance wallet.
4) No Risk of being scammed with poor-performing trade signals – They're so confident in their trading signals' accuracy that they offer a money back guarantee!
5) Tutorials, Help Center and Academy – No other crypto tool I've used has created so much help and guidance materials. A great plus for anyone without as much experience.
6) Track your trades on the go with the Android app – Not near your computer? No worries! Their mobile app makes it easy to make and track your trades anywhere.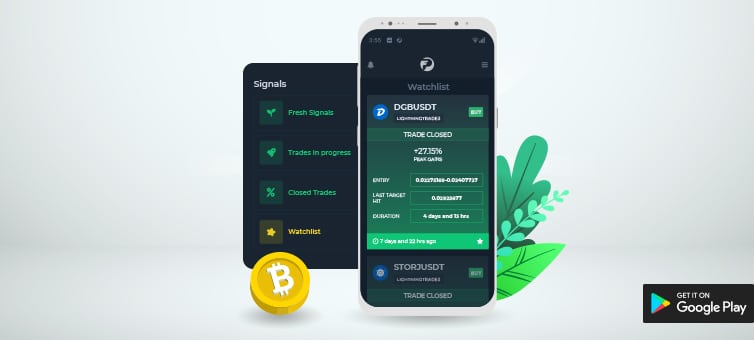 Cons:
1) This is NOT a one-click wonder. You should still periodically check in on the progress of your trades. Your money = Your responsibility. Occasionally, you may need to cancel some trade orders early when ProfitFarmers expert traders feel uncertain about a given trading signal.
2) Not recommended for traders with less than $3000 – Even though you can still join with less, it will make it difficult to follow multiple trades at once. Sometimes there are 10+ trades going, and trading with less than $300 on each could limit your profitability.
3) No personal Profit and Loss tracking – While you can easily rectify this downside with one of the many PnL tracking tools available online, it would be nice to see this feature on their platform.
4) No iOS app yet – You can still access ProfitFarmers on an iOS device through Chrome or Safari, but it would still be nice if they created a dedicated app for Apple devices.
Conclusion
Want to start making more profitable trades today? Don't want to spend years trying to figure it out? Not too keen on spending 8 hours staring into price charts every day?
If any of that rings true with you, then I'd say ProfitFarmers is a great choice for you.
This platform provides you with solutions to some of the biggest pain points involved with trading cryptocurrencies. Anyone serious about their trades should consider giving it a shot, since it truly can up your trading gaming.
From their trade signals with a 78% historical win-rate (and money back guarantee!), to their ability to execute signals from entry to exit through Binance, ProfitFarmers is a tool I believe no serious crypto-trader should do without.
Let me know about your experience with ProfitFarmers in the comments below!