Proof of Bobble Introduces Crypto Celebrity Bobbleheads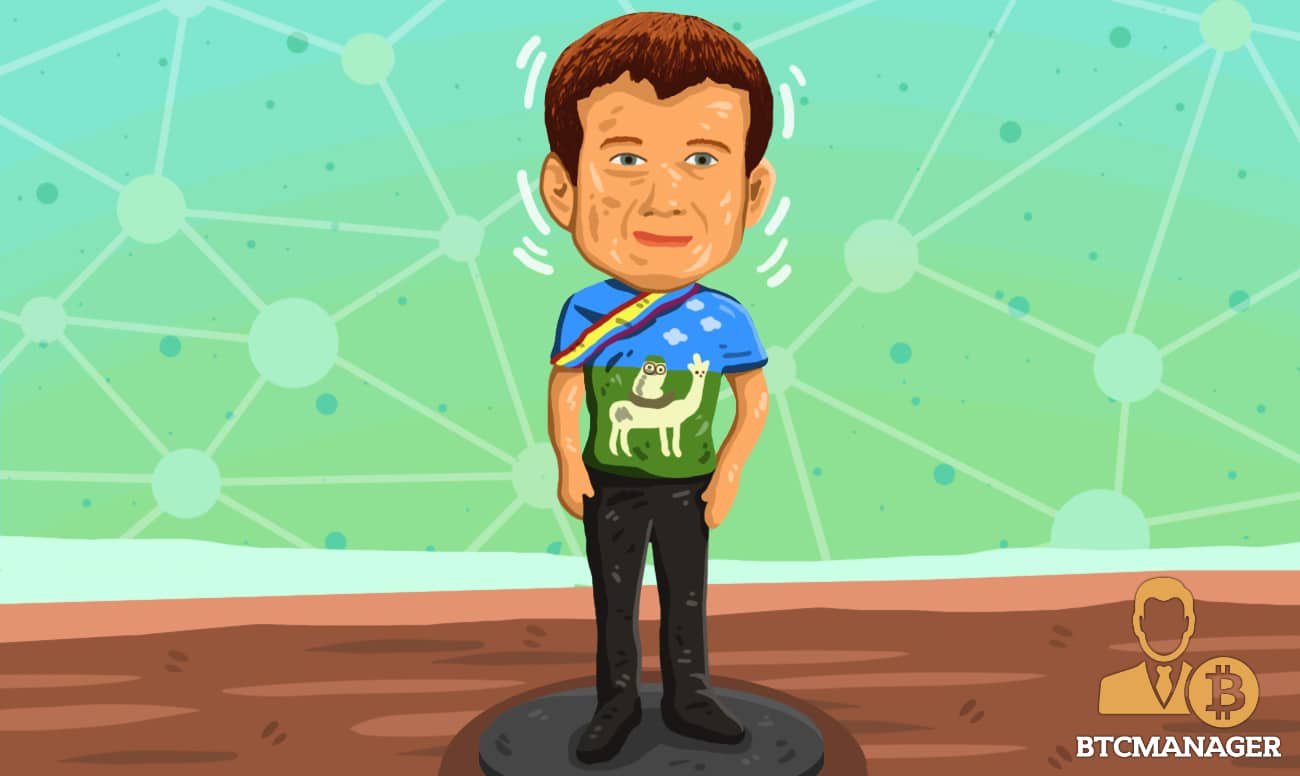 A new crypto-related product is already available for purchase, and you're going to love it. We're talking about Proof of Bobble and their project that creates bobbleheads of crypto celebrities that you can place in your car, on your desk, on the shelf in your living room, or you name it.
The Proof of Bobble Collection
The Proof of Bobble project offers a unique collector's item in the world of cryptocurrency. Specifically, the project presents a Vitalik Buterin bobblehead. If you have any interest in the budding industry of cryptocurrency and blockchain, then you know very well that Buterin is a Russian-Canadian programmer and writer primarily known as a co-founder of Ethereum.
Yes, you can buy your very own Vitalik Buterin bobblehead. He is depicted in the funny T-shirt he wore in an interview with TechCrunch in September 2017. "Vitalik was dubbed a rockstar of tech, while sporting some sweet UFO's and a cat riding a llama," reads the product description on the website. The collectible is priced at $74.99 but is currently on sale and available for $59.99. The Vitalik bobblehead is a limited release, and once it's gone, it's gone, so get yours as soon as possible if you don't want to miss out. Plus, if you buy two bobbleheads, the shipping and handling charges are free. 
The project creator, Mike Kobneck, promises there will be more of these products for sale once the sale of Vitalik bobbleheads picks up. The website states, "All of our figures are created by hand for the highest quality, and attention to detail. They are the perfect accessory to any workspace, and a definite conversation starter! We will release a variety of figures, so make sure you come back often!"
Kobneck, a paramedic from Colorado and a founder of startup Novum Concepts, is also the co-creator of the Biophone app, an emergency assistance app used by first responders to send images and video from the field to the emergency room. After some success with his healthcare startup, Kobneck decided "to do something less stressful and more fun." Therefore, he launched the Proof of Bobble site in July 2018. Kobneck said he'll be using the revenue to fund an ERC-721 token product that will focus heavily on collectibles, as well as unique physical assets.
As should be expected from a vendor of crypto collectibles, Proof of Bobble accepts bitcoin as one of a range of payment options that also includes AmericanExpress, GPay, Paypal, ShopifyPay, Visa, JCB, and Discover.
The Rise of Crypto Collectibles
Acquiring and exchanging collectibles has been around for hundreds of years, if not longer. People have collected rare and unique things such as coins, stamps, baseball cards, Pokemon cards, toys, historical memorabilia, napkins, etc. It's just something people enjoy.
With the evolution of the crypto and blockchain industry, it was only a matter of time before crypto-related collectibles appeared on the scene. Some of them include physical, hand-made items such as Proof of Bobble bobbleheads, while some are digital collectibles such as CryptoArt based on Japanese anime Zunda Horizon, non-fungible token project CryptoKitties, RareBits, and Major League Baseball cards.