Public Mint's MINT Rewards Program Sees Over $1 Million Of Tokens Migrated from Ethereum in The First 24 Hours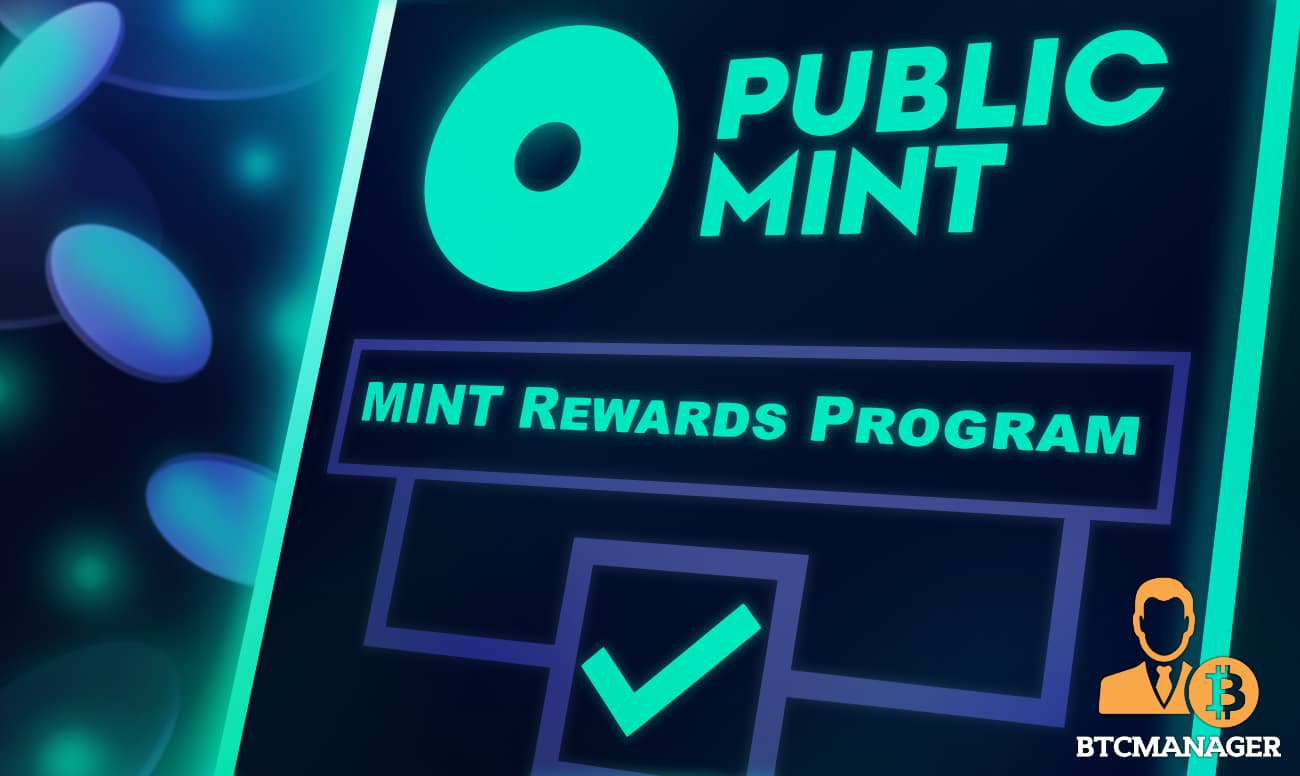 Public Mint — which links the traditional finance world with the innovative world of crypto– saw over $1 million worth of MINT moved from Ethereum in the first 24 hours following the launch of the MINT Rewards Program on August 16.
Migration of MINT Tokens from Ethereum Into the Public Mint Network
According to Public Mint, the program is to encourage the migration of MINT liquidity from the Ethereum network to its native chain. This program would go on for at least four months, allowing MINT coins on the blockchain to accumulate daily rewards. 
Token migration is via the secure Ethereum-Public Mint bridge.
Users, however, have to pay gas in the Ethereum network. Compounding daily rewards will stop once the bridge evolves into a two-way system in an upgrade set for mid-January 2022.
According to Public Mint, migrating tokens to their chain will eliminate impermanent loss that occurs when MINT is locked with other volatile assets in liquidity pools. Additionally, it would help spark the development of the chain, rewarding early adopters who opt to play a part in shaping their soon-to-launch Earn Program.
The Earn Program, a community-led investment portal, will allow its users, drawn from across the world, to tap into the high yields offered by the burgeoning DeFi space.
Gradually Decentralizing the Public Mint Network
Besides creating more earning opportunities and promoting DeFi as an alternative investment route, the goal is to further decentralize the protocol. 
The platform has reiterated the importance of MINT staking, saying it is core to governance and is a critical development for the Public Mint network. By migrating tokens to the Public Mint Chain, the protocol would quickly achieve the "critical mass" of tokens that directly contributes to decentralizing its governance mechanism.
The announcement by Public Mint shows the dedication of the development team and their ambition of launching operations straight from their native blockchain. 
This is considering Public Mint went live on the Ethereum network in July 2020, marking the milestone by announcing the MINT Global Earn program. 
According to their litepaper, the first promotion aimed to spark immediate liquidity to CeFi and DeFi while concurrently creating more reward avenues through their earnings-bearing synthetic fiat currencies.