QuarkChain (QKC) Price Primed to Skyrocket Amid Crypto Bull Run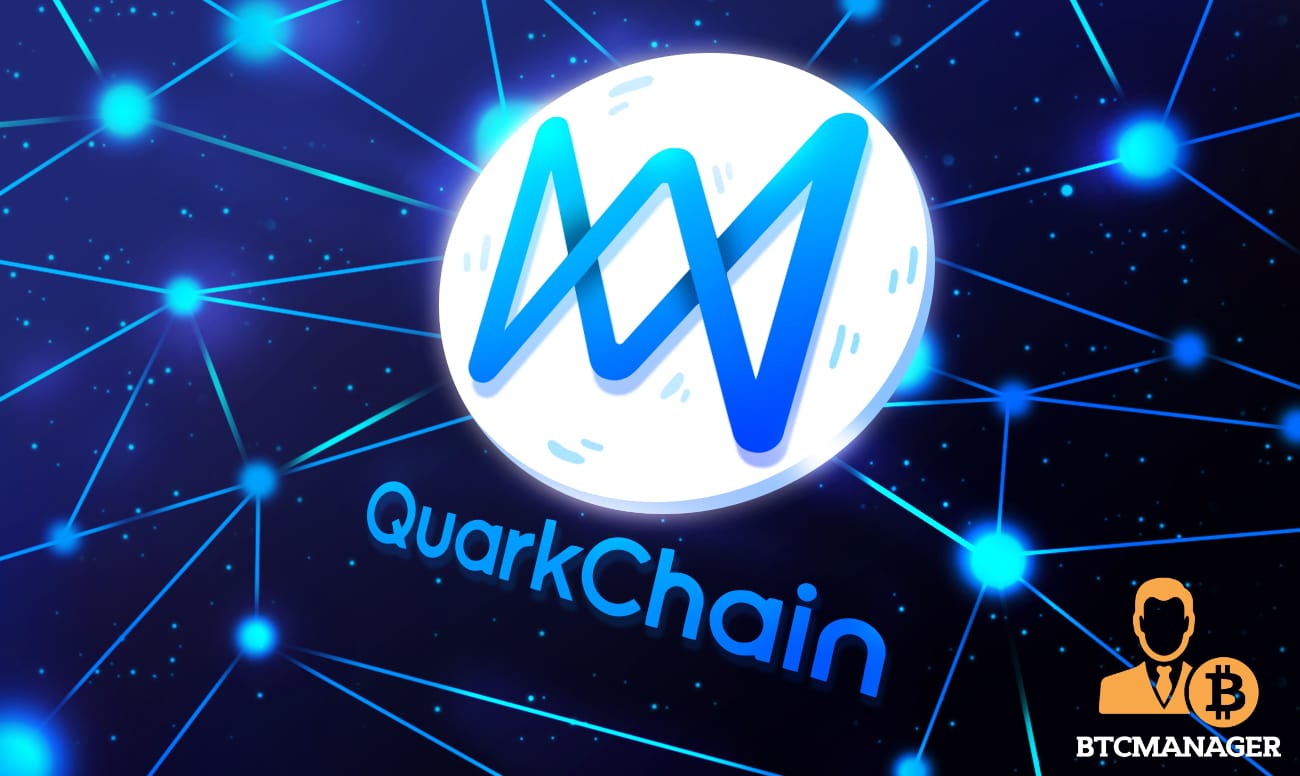 Quarkchain $QKC is a sharding project in the same family as zilliqa, polkadot, elrond, and eth 2.0.
Though quarkchain has a much smaller market cap, it is by far the fastest chain of the smart contracts platforms mentioned above.
In comparison, Zillaqa has 2828 TPS whilst $qkc sitting at an experimental 1million TPS Qkc supports 6 consensus algorithms.
This coin is starting to wake from a long crypto winters sleep. Multiple volume spikes for the last weeks indicate strong accumulation.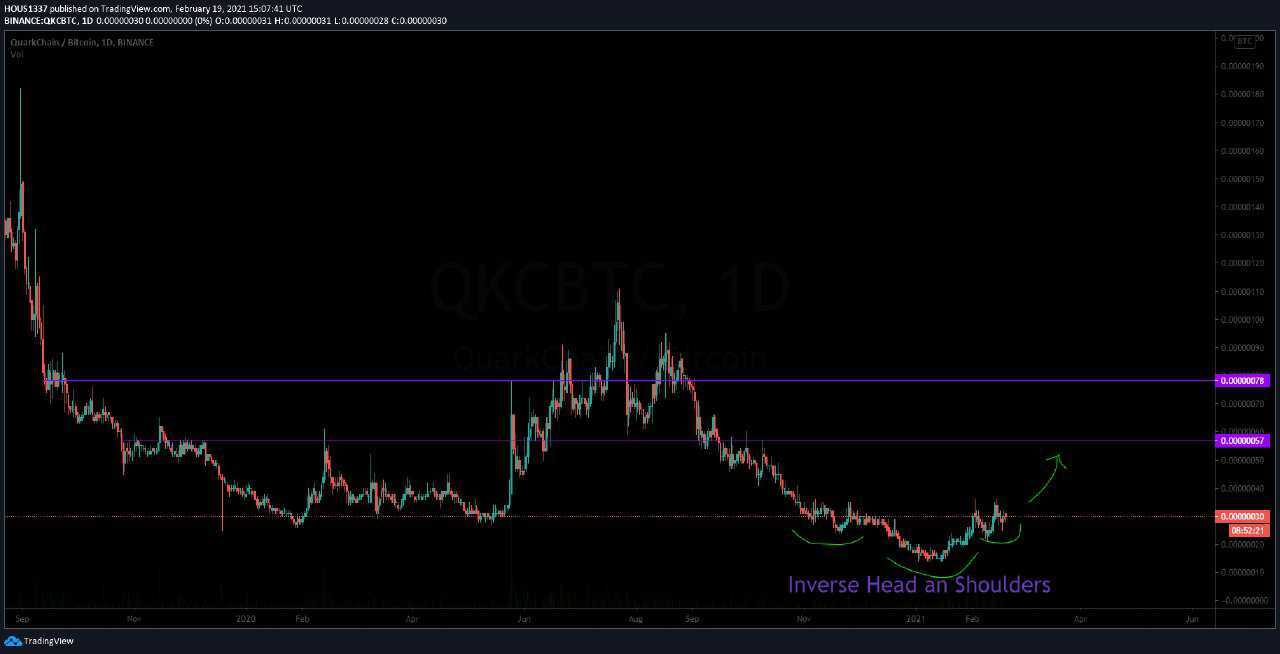 (Source: TradingView)
QKC has some very big upside potential in the near future, a leading coin in the wider cryptocurrency industry with strong fundamentals with investor backing. If it follows the lead of other sharding projects that it won't be farfetched to expect QKC to come out swinging as one of the major cryptocurrencies during the ongoing bull market. Notably, it is the only high-profile sharding project that is under 100 million market cap at present.
Currently, it has an inverse head and shoulders pattern that could lead it straight to the first resistance area around 57 satoshi.
Quarkchain had an extremely successful ICO that left investors tripping over each other to get their hands on this coin.
After successfully launching the coin soared to the all-time high value of $.34, currently QKC trades at $.016 USD.
In times where profits have already been great, big gains have already been made, the idea should be to search for digital assets that have not pumped strongly yet and this is exactly where QKC fits in.
Based on our technical analysis, quarkchain is likely the next hot play based on technicals & fundamentals with overall risk vs reward taken into consideration.