R3 Corda Aiming to Foster Interoperability with Public Blockchains Via XDC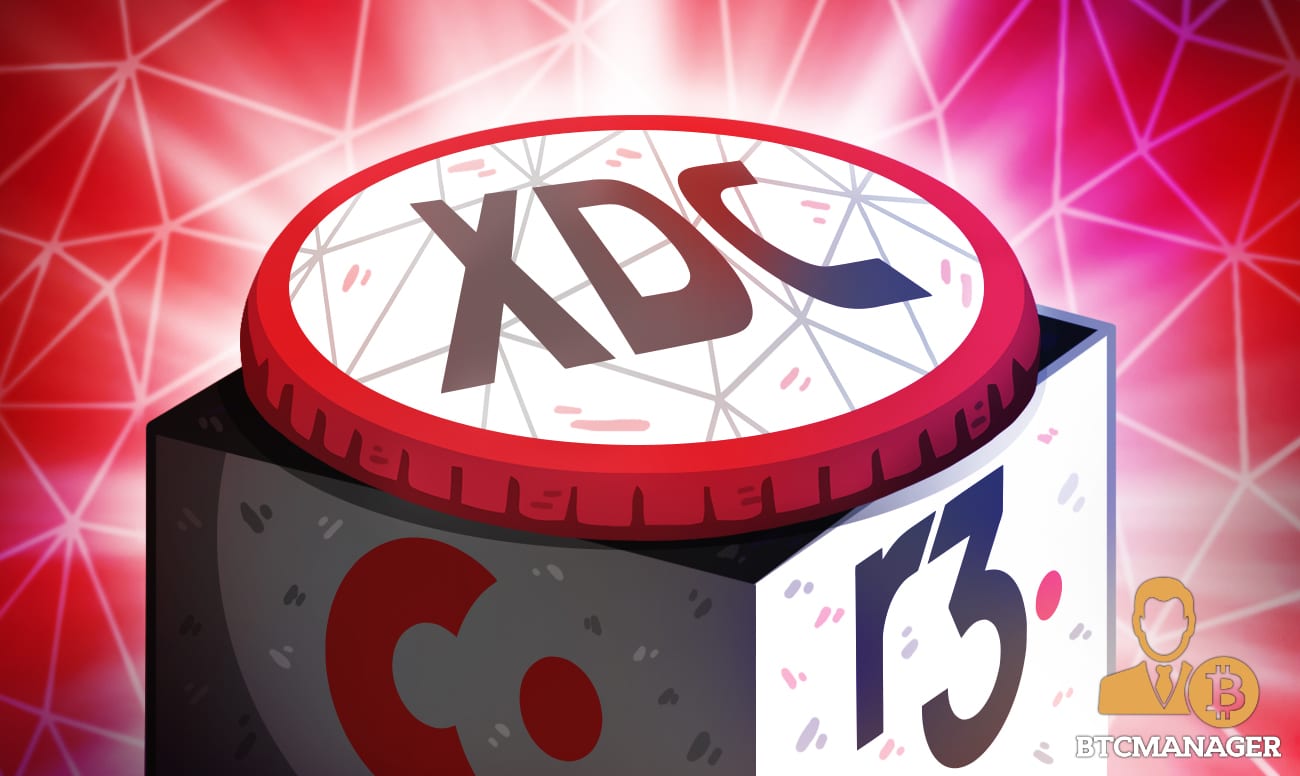 R3 has announced that its Corda enterprise blockchain network will now be interoperable with public distributed ledgers and ERC-20 tokens via eXchange inFinite's (XinFin) XDC altcoin, according to reports on March 30, 2021.
R3-XinFin Alliance Gets Stronger 
In February 2019, reports emerged that R3, a consortium of more than 200 heavyweight financial institutions, had forged an alliance with eXchange inFinite (XinFin), an enterprise-grade hybrid blockchain that supports complex applications including trade finance, instant remittances and more.  
At the time, the team hinted that as part of the deal,"XinFin will launch a number of standardized and decentralized applications on the R3 Corda marketplace and create a bridge to access public state on the XinFin blockchain network."
While the previous alliance between XinFin and R3 makes it possible for applications already deployed on Corda to access the XinFin public blockchain, LAB577, a group of former RBS bankers have now extended the functionality of XinFin, making its native XDC token a settlement coin in the Corda ecosystem.
Solving Interoperability Issues 
Per sources close to the matter, in addition to facilitating settlements in the Corda ecosystem, XDC will function as a bridge between the former and Ethereum-based projects powered by the ERC-20 token standard.
Commenting on the project, Richard Crook, LAB577 director said:
"The first currency across is XDC, but this lays the groundwork to connect Corda to the Ethereum and other cryptocurrency networks. What you should see here is the age-long challenge of interoperability being solved.
Shedding more light on the project, XinFin co-founder Atul Khekade has made it clear that XDC is a public protocol just like Bitcoin, however, the former has put in place extra KYC steps that interested validators must take before they can be accepted into the ecosystem.
He said:
"The validators have to lock 10 million XDC tokens (roughly $300k) to be eligible and must attach their own KYC to the node. It's a public network since it's not permissioned, but unlike Bitcoin or Ethereum where anyone can be a validator (miner), there's an extra KYC step."
The R3 Consortium have been working round the clock to make the Corda blockchain remain as important as possible in the rapidly evolving world of distributed ledger technology (DLT) and it is expected that the latest interoperability feature will drive more Corda adoption.
In related news, in September 2019, BTCManager informed that R3 and Mastercard had joined forces to roll out a blockchain-based platform designed to enable banks to facilitate cost-efficient cross-border payments.