Ragnarok's CEO Loses $2M, Meta VR Head Leaves, Koop Raises $5M for NFT Fan Interaction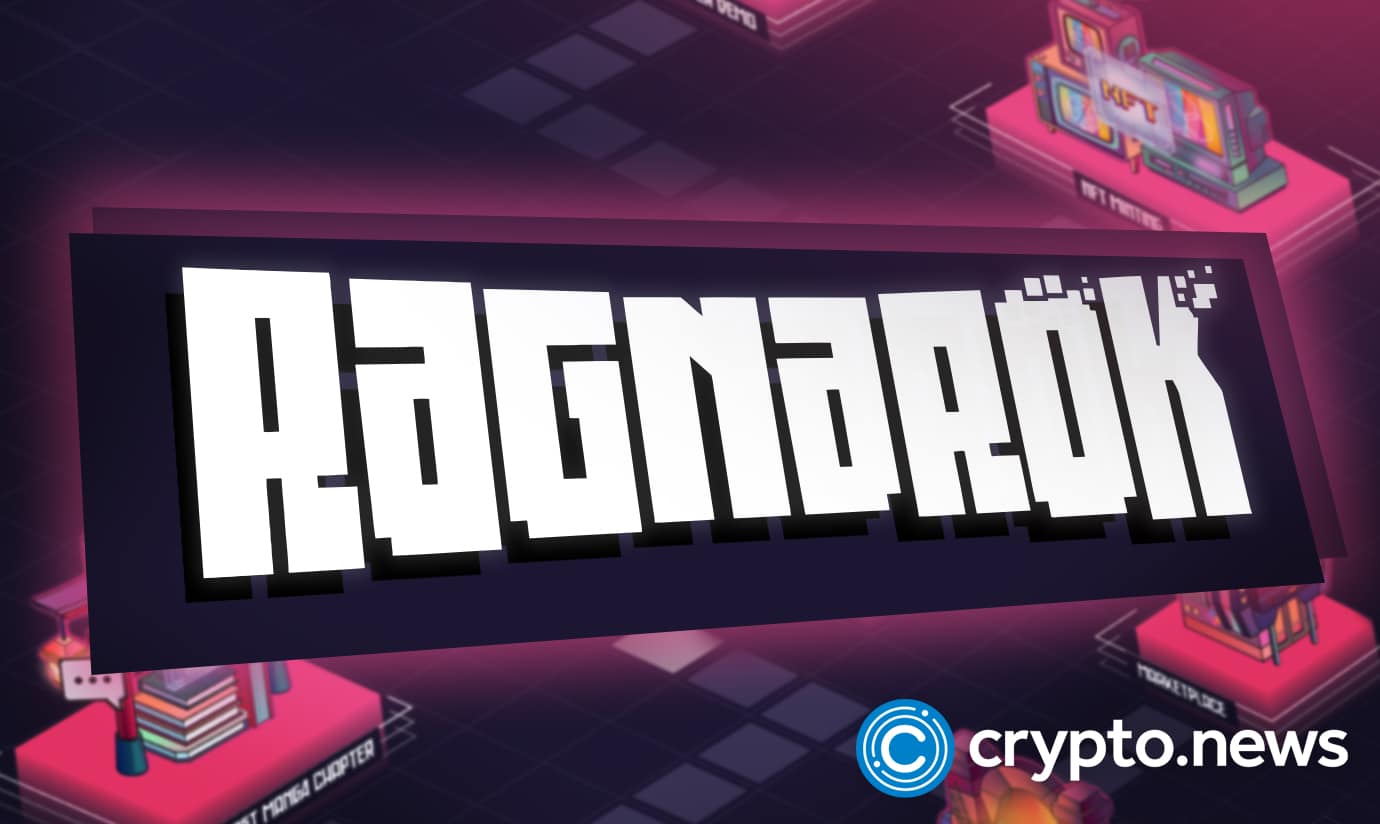 Here are the biggest highlights this week in the Metaverse and NFT sectors.
Ragnarok CEO Loses $2M Business Funds, Refunds 90%
Ragnarok CEO, Fanfaron publicly published the project's profits and costs in a rare display of transparency, revealing a massive compensation difference between founder members and the rest of the team. The fundamental rationale for disclosing the company's earnings, costs, and repayment history was transparency and context.
From a $1.75 million initial investment, the business has produced over $17.5 million in NFT sales and royalties. The game, which Fanfaron describes as 'akin to WoW but everything is digitally owned,' has seen several delays, which have been attributed to overexpansion, resulting in missed deadlines.
"We came back more potent as a team following this incident and will do everything we can to release the metaRPG's Alpha in the next 6-7 months,"

Fanfaron remarked.
He also assured that the investors still have their 'complete faith and support' as CEO and promised to repay the $1.8 million lost in the transaction and reduce his income from $600,000 to $200,000. He said that 90% of the payments had already been repaid.
Vivek Sharma Leaves Meta to Seek Greener Pastures
A spokesman confirmed this to news sources, indicating that individuals who worked under Sharma would report under Metaverse vice president Vishal Shah.
The issue is whether Sharma's departure will assist or impede that eventual transformation.
The transition has been bumpy since the corporation announced its Metaverse in October 2021 and later changed its name to Meta the following month. From a terrifying whistleblower warning to a slew of expert criticisms to the arguably more damaging fact that everything we've seen so far of the Metaverse looks pretty 'basic,' according to CEO Mark Zuckerberg.
Sharma has so far failed to comment more about his resignation, so it's unclear whether he was forced out or jumped ship, much less how the departure would affect Zuckerberg's goal in the long run.
SHIB Metaverse's Critical Upgrade Is Finally Unveiled
The SHIB Metaverse was launched in mid-April, an awaited occasion for the Shiba Inu community.
According to a newly released blog post, the SHIB team has been working on establishing a fundamental framework for the Metaverse. It revealed the participation of the THIRD FLOOR (TTF) studio in creating the Metaverse for SHIB in late July.
It also mentions an additional dedicated team whose purpose is to assist in establishing a smooth interface between THE THIRD FLOOR studio, the development team, and the expert advisers.
It will assist Metaverse creator teams in achieving success while constructing and delivering the SHIB virtual environment.
The most significant change stated is the introductory Metaverse HUB – WAGMI Temple. The most valuable digital plots of land inside the Metaverse are HUBs. Unlike other fields, they are prohibited and reserved. This HUB is designed to resemble a Zen-like domain, where users may enjoy peaceful feelings and practice meditation and "spiritual links to the world."
Meta Connects Instagram's NFT Uploads to Facebook
After connecting their digital wallets to either platform, users can share their posts on either Instagram or Facebook. According to a screenshot shared by the firm, the postings would resemble regular posts but will bear a tag designating them as a 'digital collectible.'
The FAQ released has a lot of information on how the connections operate and how to keep your account safe, which is crucial because connecting NFTs to Facebook and Instagram likely raises the risk of fraud.
This latest expansion and sharing through Facebook comes only one day after Eminem and Snoop Dogg delivered their Bored Ape Yacht Club-linked duet during MTV's VMAs. Despite its success, the BAYC had only been placed fourth on a list of the most popular collections.
Trading activity on one of the leading NFT platforms, OpenSea, has decreased by 99 percent in the previous four months alone. The marketplace saw nearly $2.7 billion in transactions on May 1st, compared to $9.34 million on Sunday. According to Reddit's CEO, this makes it the ideal opportunity for social networks finally join in.