Raiinmaker Influencer Marketing App Undergoes Successful Smart Contract Audits by Zokyo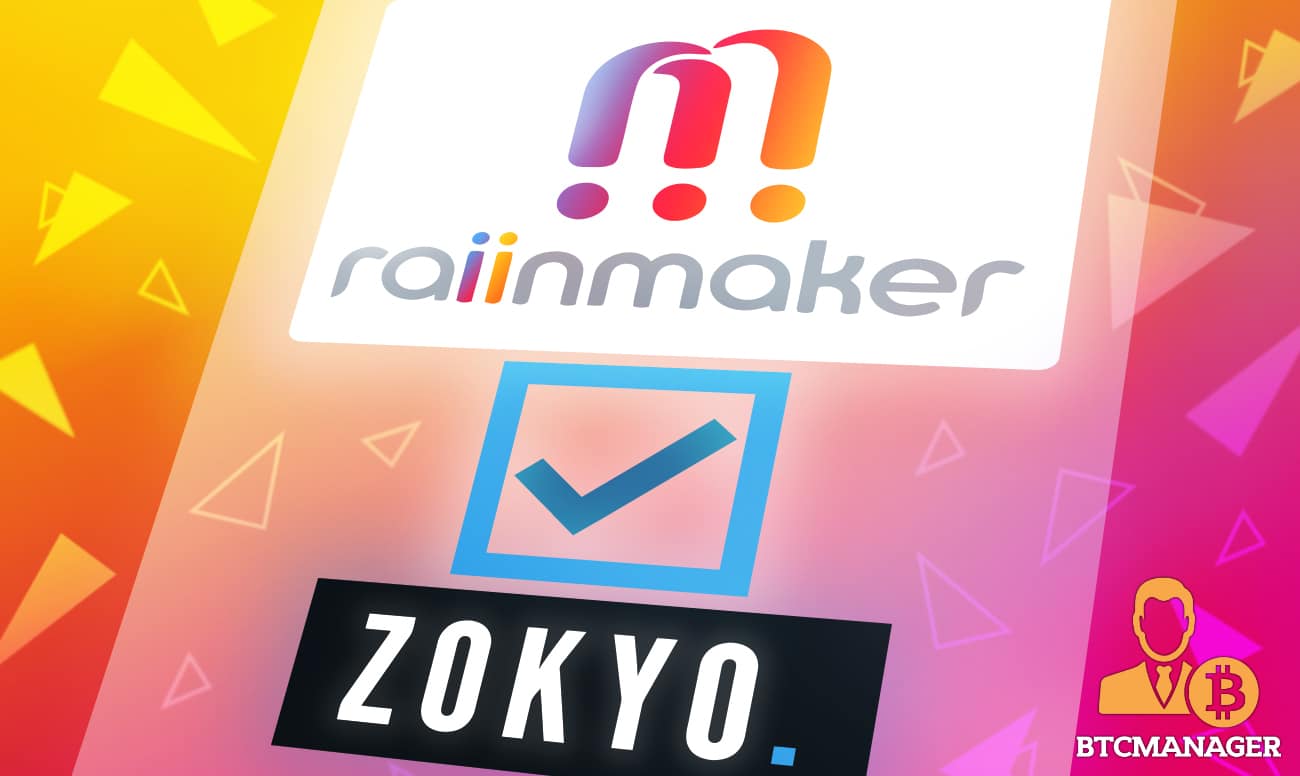 Raiinmaker, a social media fan engagement platform today successfully passed a series of exhaustive smart contract audits by cybersecurity firm Zokyo.
Raiinmaker Passes Smart Contract Audits
Notably, Raiinmaker's Proof of Influence consensus mechanism was stress-tested by Zokyo's blockchain security team to ensure that it meets the appropriate token standards, security, and smart contract logic.
Commenting on the development, J.D. Seraphine, Founder, and CEO of Raiinmaker, said:
'We're delighted to have passed Zokyo's rigorous security audits, as Hartej and the team are widely considered one of the best. Ultimately we're happy to confirm the efficiency of our Proof of Influence protocol and its smart contracts."
For the uninitiated, blockchain-based social engagement platform Raiinmaker aims to bridge the gap between communities and brands. It aims to bring all fans, communities, brands, and creators together on a decentralized platform to initiate media drives through the leading social media channels such as Twitter, Instagram, and Facebook.
It is worthy of note that the targeting the influencer marketing industry is expected to balloon to $15 billion in 2022 and, accordingly, Rainmaker is committed to maintaining the traditional advertising methods by erasing the distance between clients and influencers.
Raiinmaker leverages the decentralized nature of blockchain technology and an innovative combination of match-making, incentivization, and its 'Proof-of-Influence' protocol to eliminate the advertising middle-men.
Getting successfully audited by Zokyo is a significant deal as the cybersecurity firm is known to test the security of early-stage startups and Fortune 500 companies via a series of protocol audits, penetration testing, and other safety checks.
In addition, Zokyo has conducted audits on several crypto firms, cementing its name as a trusted and reputable name in the blockchain industry.
Raiinmaker's successful audit by Zokyo is likely to attract attention towards the protocol's native token, Coiin.
The Coiin token plays an important role in the Raiinmaker app as it can be used to directly finance marketing campaigns. Influencers who perform their tasks and draw engagement are paid in Coiin tokens.
Moreover, users can also stake Coiin Rewards in a Proof-of-Stake model to earn passive income.