Real Madrid Star Gareth Bale to Mint Limited-Edition NFTs on Crypto.com NFT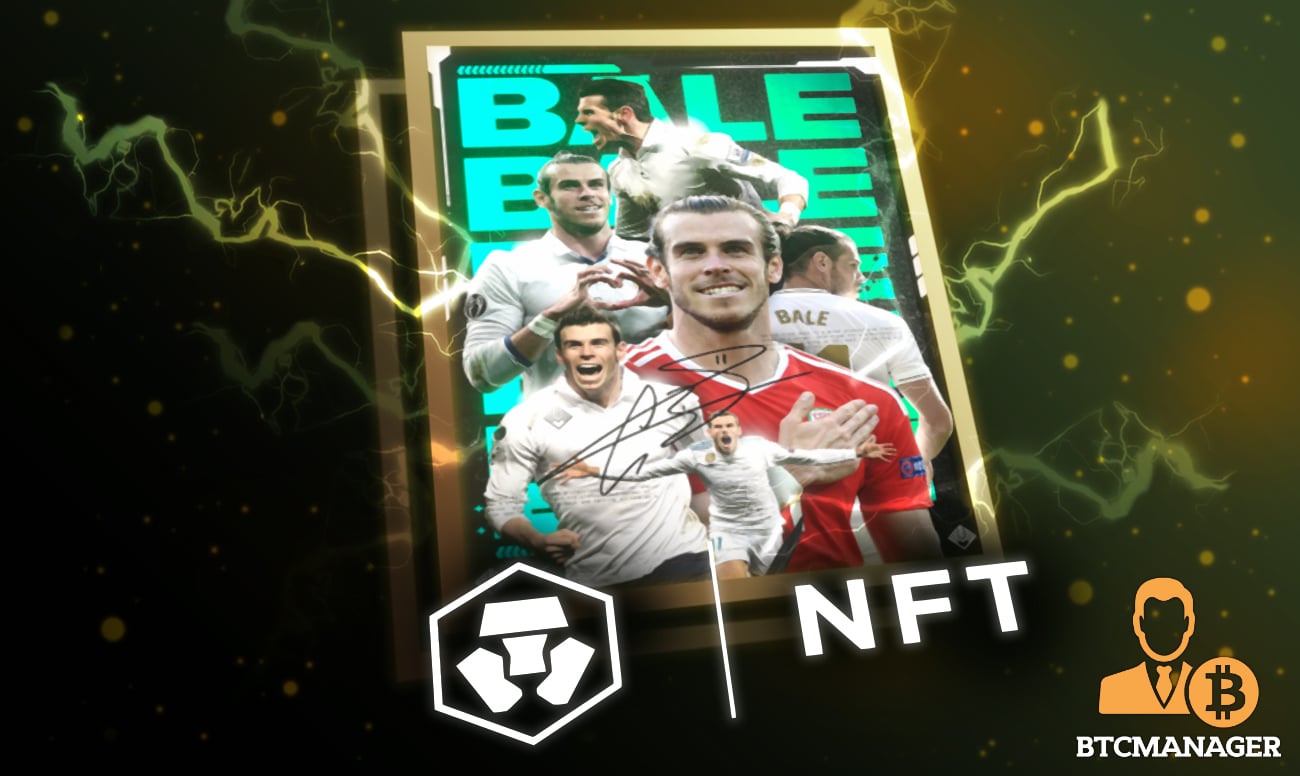 Gareth Bale, the Welsh footballing legend and Champions League winner with Real Madrid, will be dropping limited-edition NFT collectibles in partnership with a London-based artist, Dines, on Crypto.com NFT to create a lasting moment for his global fans. 
Limited-Edition NFTs for Gareth Bale
According to a press release on September 21, Gareth Bale's NFTs will be available in two forms to illustrate his successful footballing career. 
Users can choose the poster-like images of the superstar footballer throughout his long career available in increasing rarity. Alternatively, they can opt for the futuristic 3D images to replicate the star's champions league bicycle-kick goal against Liverpool in the tournament's final in 2018. 
In the first option, available in poster-like images of the Tottenham Spurs' hero, a select number will feature the superstar's select signature.
A portion of proceeds will benefit the Wales-based Velindre Cancer Centre.
Using Crypto.com NFT as a Medium for Gifting Fans, Community, and Empowering Creatives
The footballing star and a golf fan think NFTs are a perfect medium that presents an incredible opportunity to help create lasting moments with fans. 
At the same time, the new technology is a perfect tool for empowering creatives across the globe, regardless of their experience. 
Provided the creator is talented and without an established profile in any centralized portal, the blockchain and NFTs can be an alternative tool of rewarding uniqueness and incomparable, often rare, gifts.
Commenting, the award-winning footballer and sports celebrity said he is thrilled with the partnership with Crypto.com. 
As part of celebrating his illustrious footballing career spanning years, he is giving back to his broad fanbase through limited-edition NFTs available only through Crypto.com.
"Over the course of my career, I've had the privilege to play for incredible fan bases around Europe and the world. Now, I look forward to giving something back to my supporters in the form of digital assets that you can't find anywhere else. I also look at the blockchain and NFT medium as a new way to raise awareness for the causes that are most important to me, and so a percentage of the proceeds from each sale will go to Velindre Cancer."
Crypto.com NFT is powered by Crypto.com, which serves over 10 million customers through its app, the Crypto.com Visa Card, the Crypto.com Exchange, and the Crypto.com DeFi Wallet.