The Growing Convergence Of Real-World Applications, TradFi, And DeFi In 2022 & Beyond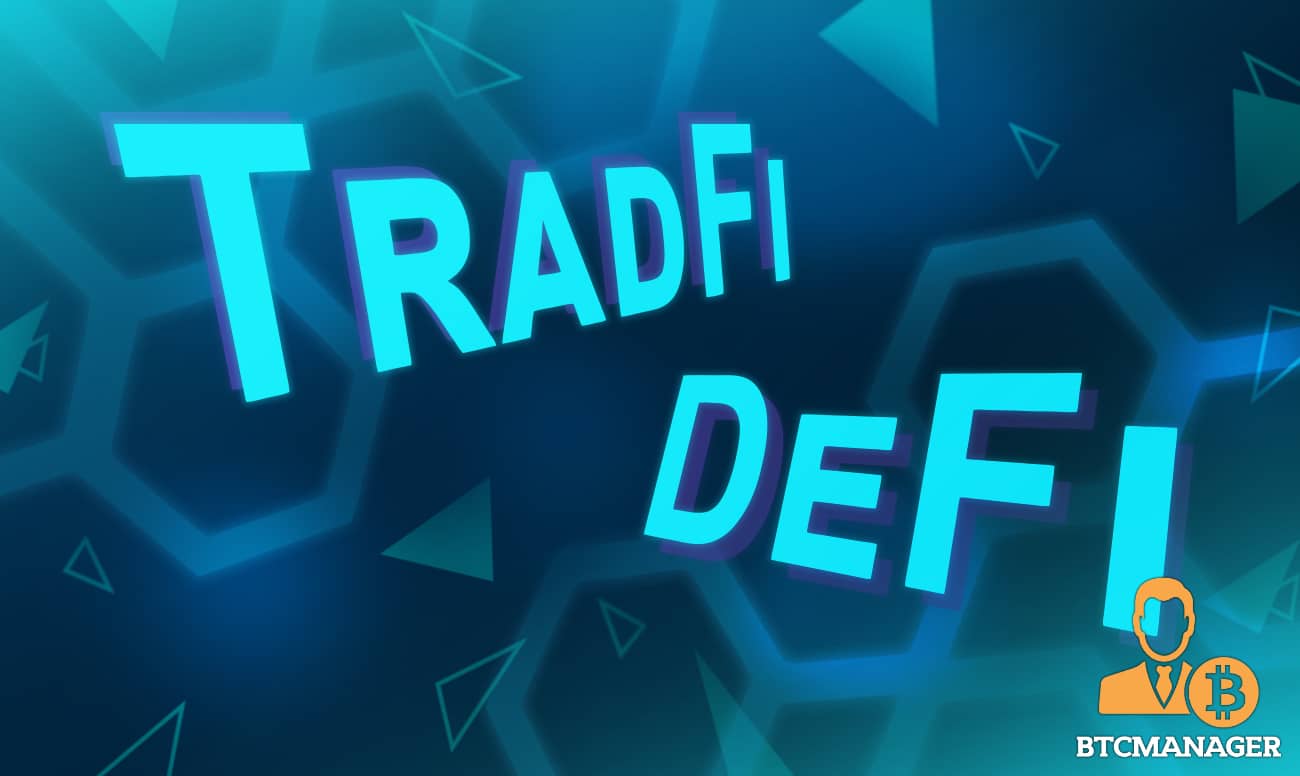 Blockchain technology is maturing at a rapid pace. In 2021, the world witnessed the meteoric growth of digital economies. The idea of DeFi (decentralized finance) gained significant momentum, as did other promising sectors like NFTs, play-to-earn blockchain gaming, and the metaverse.
As we move closer to Web3, traditional companies are quickly adapting to shifting trends in consumer behavior, suggesting that 2022 will mark the year blockchain technology is fully utilized for real-world purposes.
The otherwise slowly expanding metaverse concept has gained mainstream attention since Facebook CEO Mark Zuckerberg hinted at it. In addition to celebrities, influencers, and personalities, mainstream brands have also begun showing interest in the metaverse.
Nvidia, the market leader in GPUs, recently made its metaverse-building software, Omniverse, free to use. Not only Nvidia, but Chinese search engine company Baidu and South Korean automobile brand Hyundai are also building their respective metaverses, underlining that more mainstream enterprises are opening up to the idea of incorporating blockchain within their business models.
Compared to its early days, blockchain technology has evolved manifold in recent years, increasing its capability to support real-world use cases. Fortunately, a blue ocean of third-generation blockchain protocols and projects have emerged as potential solutions that can finally bridge the gap between DeFi and TradFi ecosystems. 
Weaving Splintered Ecosystems For Greater Ease Of Access
Leading crypto exchange, Nexo, is currently on a mission to bridge the gap between TradFi and cryptocurrencies via strategic partnerships and acquisitions. Recently, Nexo acquired a stake in Texture Capital Holdings Corp., the parent company of US-based Texture Capital. 
From an institutional perspective, this acquisition is exceptionally critical for Nexo as Texture Capital, a FINRA member and registered under the US SEC, also specializes in issuing and trading digital securities using blockchain. Through its stake, Nexo can leverage the benefits of the firm's broker-dealer license to bypass regulatory hurdles in the US and provide American traders exposure to trading functions not ordinarily reserved for crypto lenders.
At the same time, Nexo has announced a major partnership with Fidelity Digital Assets. As part of this partnership, institutional investors using Fidelity as their custodian will now have direct access to Nexo's product suite, thus connecting Fidelity's asset protection business with its lending products and crypto brokerage services. To further drive crypto adoption, Nexo, in partnership with NFT-focused hedge fund Three Arrows Capital, has also launched its own NFT Lending Desk and Art Financing Service. Through this, Nexo plans to offer NFT-collateralized crypto loans similar to its  Instant Crypto Credit Lines.
Solv Protocol is another promising project taking the concept of NFT-collateralized loans to a whole new level. The platform realized that even though DeFi is growing, it still doesn't offer most of the financial solutions available from the TradFi model. As such, Solv Protocol launched its own token standard, ERC-3525, that introduces the concept of Financial NFTs.
Via Financial NFTs, users can implement real-world financial instruments alongside customizable transaction models via smart contracts. The platform enables users to introduce TradFi initiatives like vesting, convertible bonds, and fixed-term deposits on DeFi. Solv Protocol also launched its fundraising program based on the IVO (Initial Voucher Offering) funding model as part of this initiative. Backed by some of the most prominent names in the industry, Solv Protocol has unlocked a novel approach for businesses and individuals seeking to raise funds for their projects while at the same time adding more utility to NFTs.
Other than DeFi, NFTs, and metaverse, 2021 also witnessed the rise of GameFi, a new sector that merges the attributes of play-to-earn gaming with NFTs and DeFi. The GameFi movement has gained mainstream adoption, as the ecosystem is flooded with innovative projects that provide users with access to a world of potential income opportunities.
To further expand the nascent GameFi economy, the TRON blockchain network has partnered with the APENFT Foundation. TRON ranks among the fastest-growing open-source blockchain networks and is committed to supporting developers and promoting the GameFi trend. The TRON team is hosting the ongoing GameFi Hackathon with a prize pool of $500,000, additional support from TRON's core development team, and a chance to get featured in the DoraHacks live studio.
Besides the projects mentioned earlier, Authtrail, an end-to-end blockchain-based data integrity management solution, is another innovative project that showcases the potential of blockchain technology in solving real-world problems that existing solutions can't match. Authtrail serves as the bridge that connects enterprise users with blockchain technology but without the need for technical expertise or unnecessary expenses.
The problem of data integrity has haunted businesses for decades. Where traditional solutions are unable to tackle this problem, blockchain technology delivers the answer. But using blockchain technology, at least on an enterprise level, requires in-depth knowledge of the technology. Authtrail solves this dilemma with its product suite of plug-and-play on-chain data integrity SaaS solution and related apps. Using Authtrail's API, enterprises can seamlessly prove the authenticity of the data in question.
Authtrail is blockchain agnostic and offers full compatibility with leading database management services like SAP, Oracle, Shopify, and Microsoft, among others. Besides, it leverages the multichain capabilities of Polkadot and Kusama via its deployment on the Moonbeam Network, thus giving users access to faster transaction speed and extremely low costs.
All in all, the projects mentioned above (and many more) are playing crucial roles in driving the growth and adoption of cryptocurrencies and blockchain technology in general, unlocking a diverse range of financial opportunities for the global population.