Reddit Co-Founder Ohanian Leads Seed Round for Blockchain Gaming Startup Horizon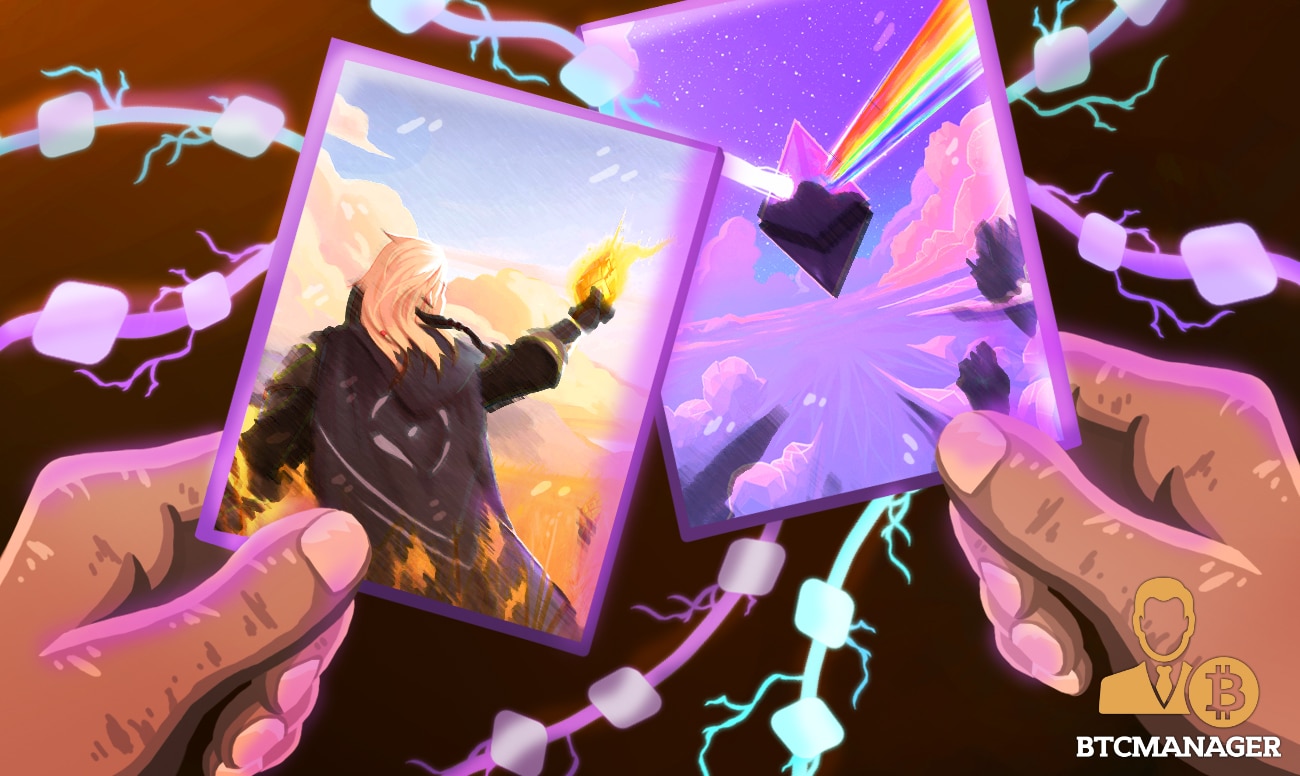 According to a post published July 17, 2019 on BusinessWire, the video game studio and blockchain infrastructure company Horizon Blockchain Games (Horizon) raised $3.75 million in a seed round, led by Reddit co-founder Alexis Ohanian's venture fund, Initialized, with participation from Golden Ventures, Polychain, Coinbase, Digital Currency Group, and Inovia Capital.
A Treasure on the "Horizon"
According to a press release on July 17, 2019, Horizon Blockchain Games (Horizon) – a video game studio and blockchain infrastructure company on a mission to create great games for the new era enabled by blockchain technology – has completed a successful seed investment round.
The startup was able to raise $3,75 million in a seed round led by Reddit co-founder Alexis Ohanian's venture fund, Initialized, together with other major companies such as Golden Ventures, Polychain, Coinbase, Digital Currency Group, and Inovia Capital.
The company has already launched an online card game named SkyWeaver that is now in private testing. Skyweaver leverages blockchain technology to ensure players truly own their digital cards and securely trade them on the Ethereum blockchain network. In addition, Horizon has also created a blockchain video game network named Arcadeum,  the Crypto Arcade, again built on the Ethereum infrastructure.
According to its website, the platform provides a wallet to securely store SkyWeaver assets and also assets from other blockchain games. Arcadeum is also a web browser that allows navigating through all Ethereum-based applications, ranging from video games to marketplaces.
SkyWeaver and Arcadeum will soon be available to the common public. Reportedly, the first app is set to enter open beta in fall 2019 while the second has no open date yet. The funds raised in this round will be used to support Horizon's development activity so as to allow it to integrate blockchain tech in the gaming industry.
Peter Kieltyka, co-founder and CEO of Horizon Blockchain Games stated:
"Blockchain technology has given rise to the next generation of the Web: the Internet of value…At Horizon, we're passionate about giving games blockchain super-powers by offering our players the freedom to own and trade their digital items across an open Internet."
Blockchain Gaming is the Next Big Thing
The gaming industry has grown dramatically in recent years as big industries try to stay ahead with the latest technological advances, including the blockchain. It is not rare to find new startups that propose solutions based on this type of technology that allows leveraging an immutable record that would guarantee an established trust between all industry participants, from developers to players.
Gaming apps based on blockchain technology emerged in 2014, and one, in particular, caught the attention of the whole crypto community, namely the CryptoKitties.
Today, we have several industries that are focusing on this sector, including big market players. As discussed in October 2018 on BTCManager, at the Blockchain Game Summit held in Lyon, France, many of the brightest minds from the gaming industry and blockchain sector have formed the Blockchain Gaming Alliance (BGA) which  includes members from B2expand, Ubisoft, Consensys, Alto, fig, EverdreamSoft, Enjin coin, Ultra, and Gimli.
More recently instead, the Golem Network (GNT) tied up with video game platform Hoard to integrate blockchain technology and allow developers who require large amounts of computing power to seamlessly do so through Golem's services. Or again, in June, video gaming giant Ubisoft declared that been working for months on blockchain solutions for its video games where players can buy content within the game, via a sort of cryptocurrency.
As we can see there is more and more interest in using blockchain technology in the gaming industry whether it is for a marketing issue or for a security reason between developers and players.