Crypto Regulation: US House of Representatives Passes Crypto Task Force Bill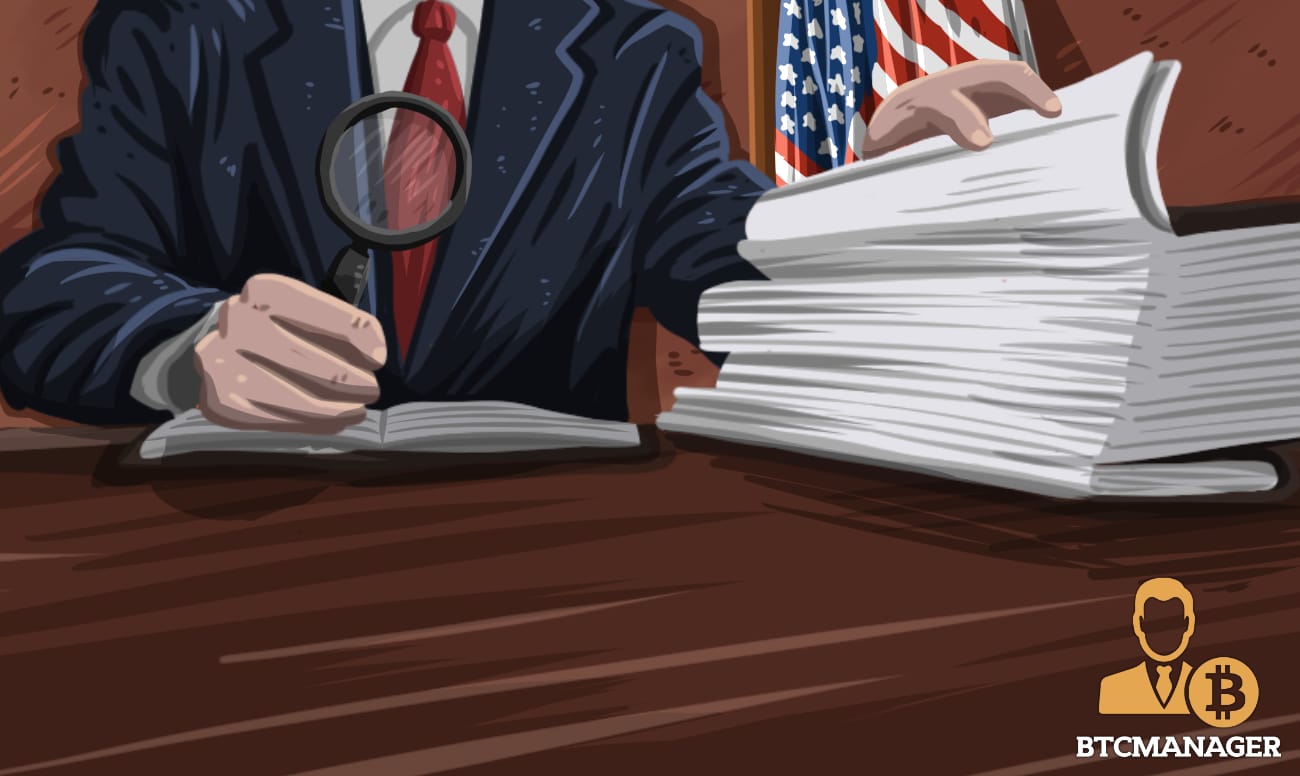 The U.S. House of Representatives passed H.R. 1602, the "Eliminate Barriers to Innovation Act of 2021," last week, sending it to the Senate. The senate subsequently referred it to the Senate Banking Committee. The Act has now been officially passed and is among the first bills of its kind.
U.S. authorities are searching for methods to structure and adapt their legal rules to the rapidly altering world of cryptocurrencies, and the Act is just but the start. It aims to clarify the difficult regulatory panorama which hinders the occurrence of cryptocurrency companies in the country.
Crypto Clarity Struggles
In recent years, world regulators have been discussing what form of legal structure should be developed with a more aggressive increase in the cryptocurrency industry. However, some countries have become more open-minded, and others like the U.S., according to Ripple's Brad Garlinghouse, have fallen behind.
Several other proposals were previously introduced to determine how the U.S. legislation would or should handle cryptocurrencies, but little progress has been made. Amy Davine  Kim, chief policy officer at the Chamber of Digital Commerce, stated that this is the first law to discuss regulatory transparency connected with digital assets and digital asset markets and two-way terms.
Securities or Commodities?
For years, the SEC and CFTC have tried to determine the cryptocurrencies that are perceived as commodities and securities. The problem is at the heart of the SEC's XRP token case against Ripple. Ripple argues that XRP is a product and, therefore, beyond the SEC's jurisdiction, although the regulator says that Ripple ran an unsuccessful offer of securities.  Hopefully, the Task Force will clarify these concerns.
According to the Legal Text, we should expect a report from the working group in a year's time. The report will entail various recommendations on market creation and protection, the protection of entities operating in financial cryptocurrencies, cybersecurity issues, and anti-money laundering measures and the financing of terrorist activities under the Bank Secrecy Act.
Crypto Users have Nothing to Fear
The initiative sheds light on the issue that the crypto ecosystem does not have legal certainty. According to Republican Senator Cynthia Lummis, the bill reflects a shift of vision in the United States government. Lummis further claimed that traders and enthusiasts had nothing to do with it because there is no obvious connection to the interest in regulating space in preventing its development.
Continuing, she stated that the country's use or trade of cryptocurrencies will not be stopped or prevented. Lummis clarified that regulators do not generally have a full grasp of the crypto-verse, so they need expert assistance to understand the functioning and the proper regulation of these emerging technologies.