Regulator Says that EU Should Ban Proof-of-Work Crypto Mining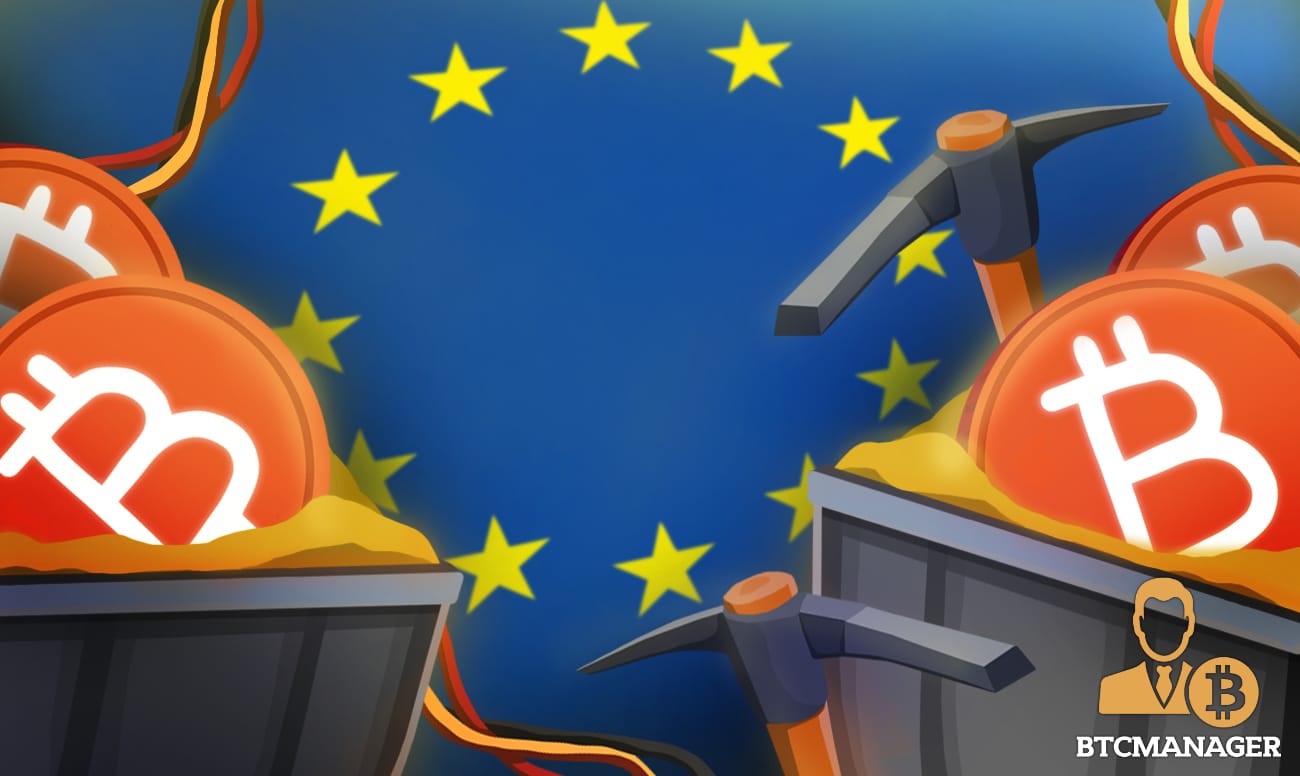 According to a top financial regulator from the EU, the government should ban the main form of bitcoin mining at the bloc-wide level. He is concerned about the growth in renewable energy used for crypto mining. The solution is to ban proof of work, which has a significantly lower energy profile.
Meanwhile, CEO of MicroStrategy Michael Saylor has stated that this quarter saw the trend continue with dramatic improvements to Bitcoin mining energy efficiency and sustainability.
Growing Crypto Mining Concerns
Cryptocurrency mining has come under increasing fire for its environmental impact. According to the Cambridge Bitcoin Electricity Consumption Index data, the practice consumes 0.6% of the world's total energy. In addition, it consumes more electricity each year than in Norway.
Miners have increased their usage of renewable energy for powering their computers. It is in response to rising criticism and a ban in China. Hence, they moved into nations like Sweden and Norway with plenty of wind and solar electricity.
According to Thedéen, Bitcoin has become a national issue in Sweden. It is due to the amount of renewable energy committed to mining. He warned that a considerable quantity of renewable energy would be diverted to create bitcoin units if no action was taken. Hence, moving existing services away from coal-powered energy sources.
"It would be ironic if the wind power generated on Sweden's long coastline would be devoted to bitcoin mining," Thedéen said.
Bitcoin Mining Becomes More Sustainable
According to new data, the worldwide Bitcoin mining industry's use of renewable energy climbed by 1% to 58.5 percent in Q4 of 2021. On January 18, the Bitcoin Mining Council (BMC) released the results of its fourth-quarter survey. The poll examined three metrics: sustainable energy mix, technical efficiency, and electricity consumption.
The volunteer study gathered sustainable energy data from miners worldwide. The study accounted for miners more than 46% of the worldwide Bitcoin network. According to the survey, the Mining Council's members harness electricity with a sustainable energy mix of 66.1%.
The study then used the self-reported information to calculate the sustainable energy mix of the worldwide Bitcoin mining business. It was roughly 58.5 percent in Q4, increasing one percentage point over the previous quarter's figure. The industry's expected technological efficiency increased by 9%, reaching 19.3 petahash per MW.
Co-founder of Core Scientific and the BMC, Darin Feinstein, reported that the hashrate of BMC participants climbed by 77% in Q4. Bitcoin miners are increasingly exploring sustainable energy sources. Due to the public, shareholders, and the government, the pressure is rising. Some want to buy stocks in mining businesses that employ renewable energy.