Research: 46 Percent of Unauthorized Cryptocurrency Mining Circumvents Antivirus Software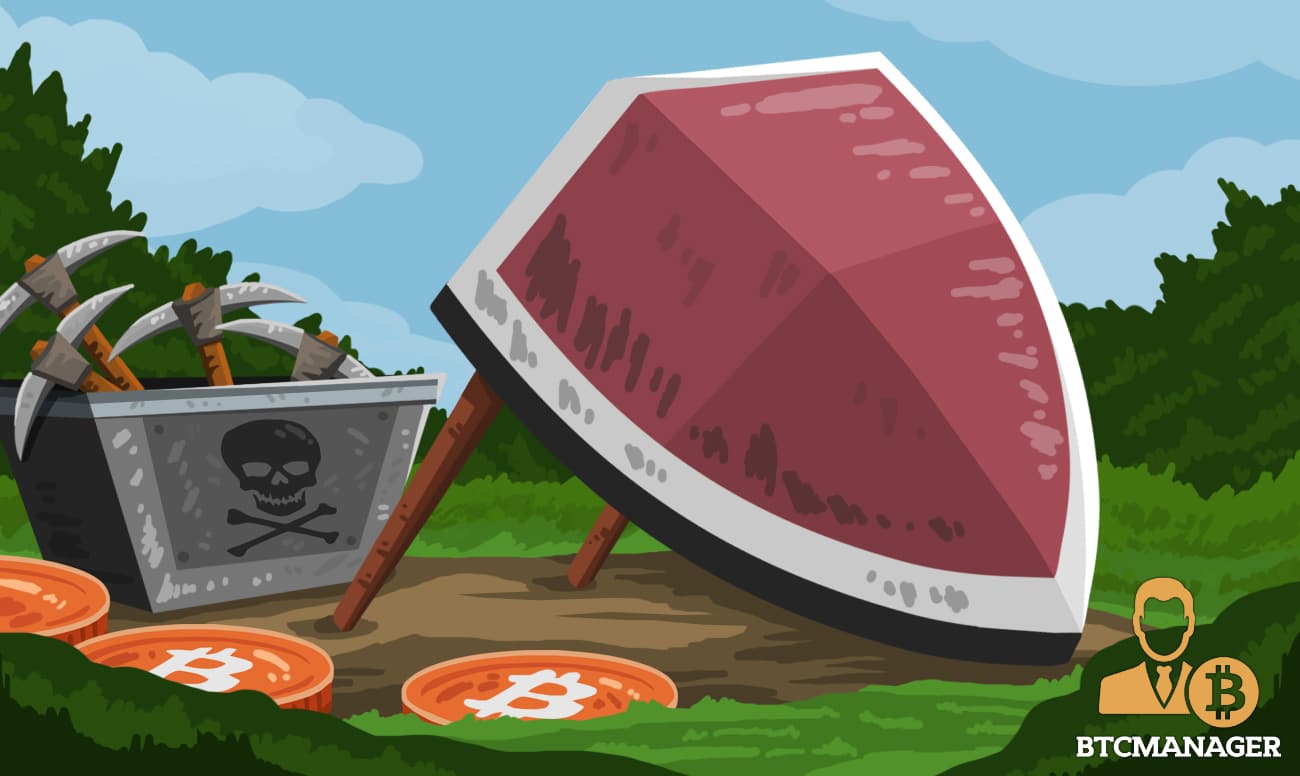 Cryptojacking continues to be classified as a rising threat in the cybersecurity domain. After considering infiltrated browser systems, miners, macOS', social groups, and even cellphones, reports suggest over 98.8 percent of unauthorized cryptocurrency mining takes place on Linux-based software.
Cryptocurrency Mining an "Advanced, Major Concern"
A report by industry observer WatchGuard Technologies on July 2, 2018, confirmed that cryptojacking is swiftly becoming a rising means-of-attack for nefarious characters due to its associated ease and high reward. In May 2018, security company McAfee Labs stated that cryptojacking has experienced a rise of 629 percent in 2018 alone.
While WatchGuard did not place cryptojacking in its top ten threat list for 2018, the activity was flagged as "quietly spreading." The broader research explored delivery mechanisms for illicit mining software in addition to over prevalent security threats for small and medium enterprises.
Corey Nachreiner, chief technology officer at WatchGuard Technologies, stated:
"While ransomware and other advanced threats are still a major concern, these new crypto-miner attacks illustrate that bad actors are constantly adjusting their tactics to find new ways to take advantage of their victims."
Nachreiner added that the team had uncovered "multiple indicators" about "malicious crypto-miners becoming a mainstay in cyber criminals' arsenals and continuing to grow more dominant."
The company collated data from over 40,000 unified threat management (UTM) appliances worldwide, as part of its "anonymised threat intelligence" research. WatchGuard said it blocked 23 million instances of malicious software and prevented over 10 million network attacks in Q1 2018.
Miners Bypass Security
As stated by Nachreiner, over 46 percent of cryptocurrency malware sneaks through widely-used, basic signature antivirus software, suggesting criminals largely use obfuscation to bypass security software. However, the cybersecurity researcher believes the issue can be mitigated by using "defences enabled with advanced malware prevention."
In a first instance of such an observation, WatchGuard's report concluded that countries from the Asia-Pacific (APAC) region are most susceptible to mining malware. The result is contrary to popular belief and information that the U.S. and European markets face the largest threat from illicit miners. For Q1 2018, WatchGuard observed that 98 percent of malware attackers were aimed at Singapore and India, both of which have vibrant Information technology and software sectors.