Research Finds a 98.4 Percent Drop in CryptoKitties Transactions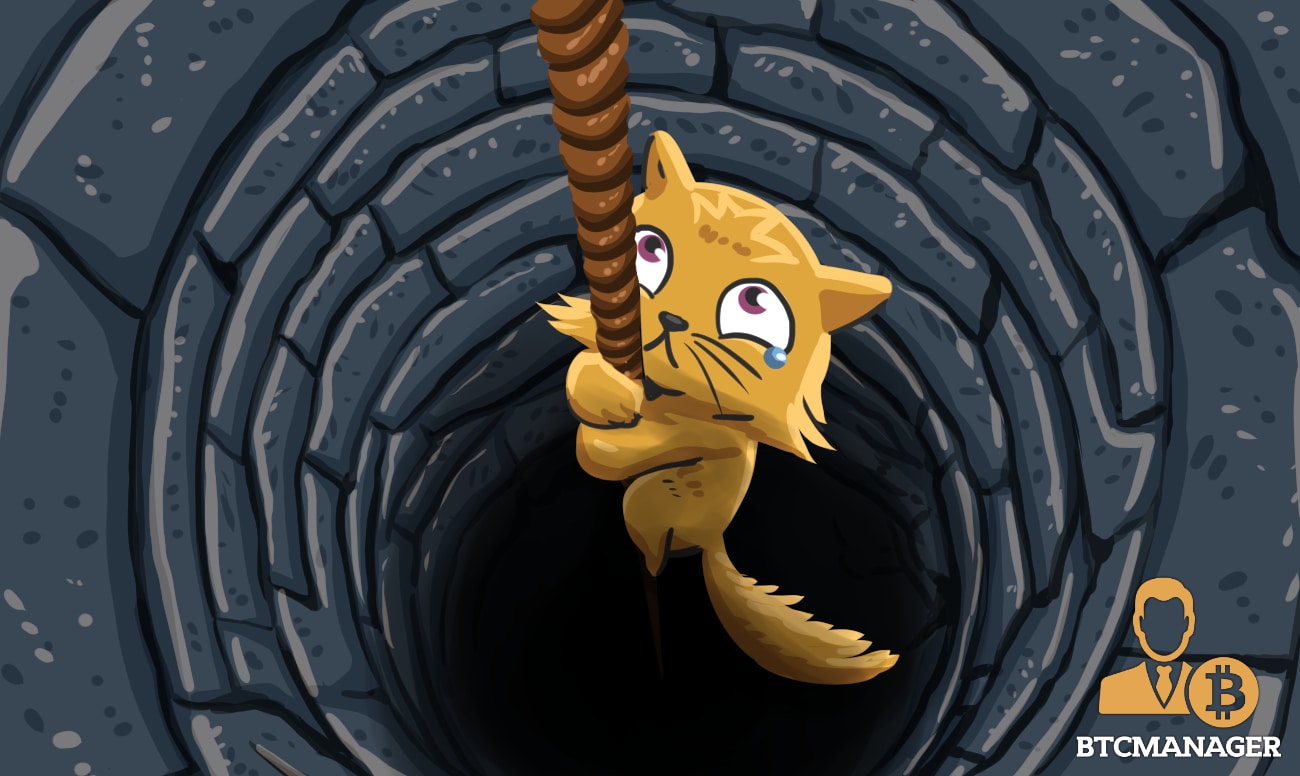 Many were taken aback by surprise when corporate giants Andreessen Horowitz and Union Square Ventures invested $12 million in CryptoKitties. As per research by blockchain-analytics websites  Bloxy and Diar, the total number of CryptoKitties transactions had dropped to low figures, making the investment seem risky. However, the founder of CryptoKitties believes that the measure of transactions cannot be compared to the actual essence of the game.
CryptoKitties in Deep Waters
Before the corporate giants' decision to invest in CryptoKitties, people had already spent millions of dollars in owning the digital cats. According to the statement acquired from an investor, CryptoKitties should be considered as digital marvels since it advocates the solution to blockchain problems, that is, possesses the competence to store the digital collectibles  routinely.
However, the present scenario does not look all triumphant and gleeful for these kitties. As per the statistical information gained from analytics sites – Bloxy and Diar, CryptoKitties trading has plunged severely during the past three months.
The analytics team has presented a shocking revelation that transactions have toppled down by 98.4 percent. While the popularity of this game remains to be untarnished, the numbers seem to state the declining interest of the users.
CryptoKitties cofounder Bryce Bladon firmly believes that the hefty processing fees are solely responsible for the diminishing interests.
Bladon said:
"From our discord community to the KittyVerse — our soon-to-launch program for developers building experiences on top of our [platform] — we're delivering numerous ways to engage with CryptoKitties outside of buying and breeding them."
Optimistic for the Future
Cofounder Bladon recognizes the livelihood of the kitties and has conveyed that a month's estimated transactions cannot justify the significance of revolutionary innovation. There is a possibility that Bladon's expectations might turn out to be true. According to DappRadar data, the declining number of daily active users on the platform from 907 to 300, indicates a big fall.
It seems like more ingenious efforts need to be invested to attract more people to the platform.
Bladon emphasizes that the drop in the transaction also indicates an educated user base who transact only when needful and not just out of excitement to test the network. The platform is past the "newcomer" stage and is going ahead in a purposeful direction.
CryptoKitties establishes itself as one of the first blockchain games that makes use of the technology to 'breed' digital cats. It is a game that allows users to breed digital cats that are unique, irreplaceable and indestructible. Users can own the possession of these cats that are worth thousands of dollars and breed more of its kind.CryptoKitties are the product of an innovative design since every single digital cat can be taken under the sole possession of its owners. During the crypto-upheaval last year, a digital kitty sold for an exceptional amount of $155,000. Hence, the worth of these digital masterpieces can be perceived.