Revival NFT Marketplace on IOST to Auction Pieces by Globally Renowned Digital Artists, Including Japan's Tamaki Chihiro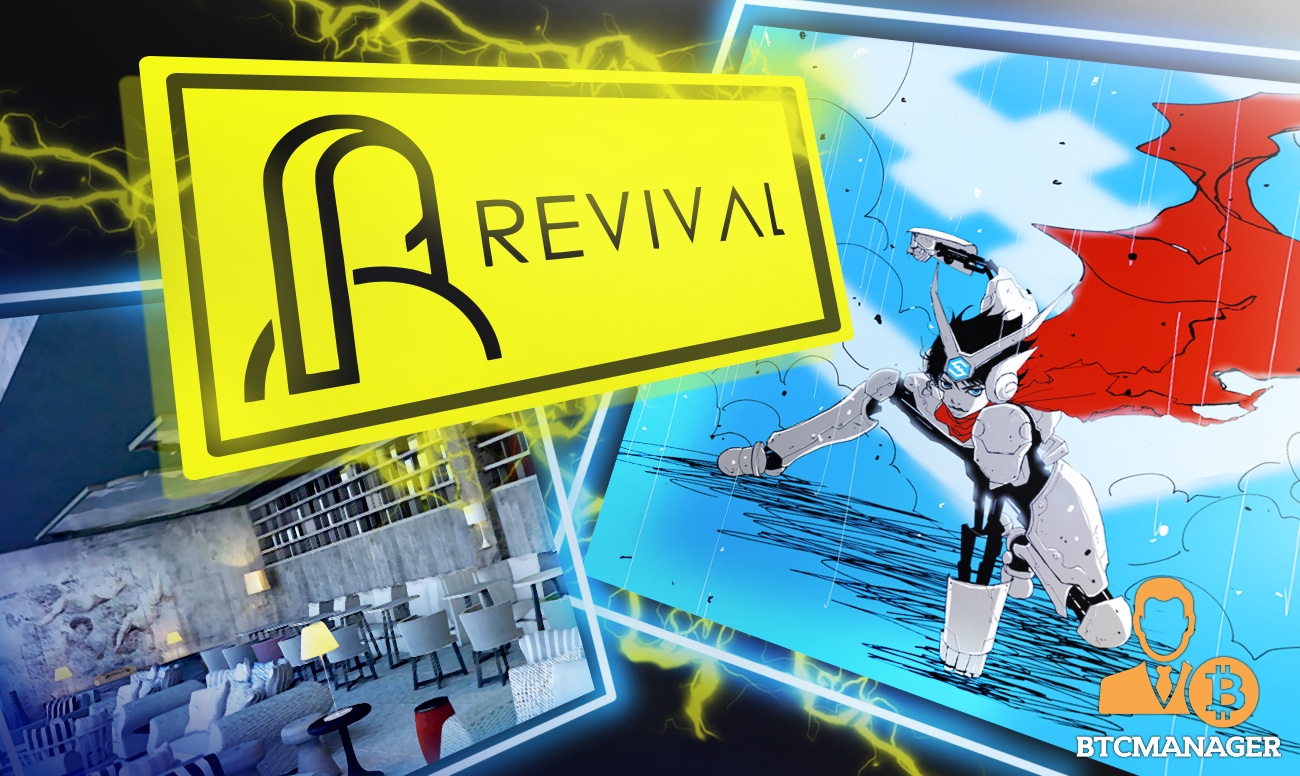 Breathtaking pieces of art by Spatial Artist Wu Dan, Tamaki Chihiro—one of Japan's leading manga artists, and more are being showcased at Revival–the first multi-chain NFT aggregator marketplace on IOST–, after joining under the Medici Support Program.
Revival NFT Marketplace and Medici Support Program
Various updates on July 30 indicates that users can purchase any of the pieces on auction on Revival, a marketplace that has registered immediate success, less than two weeks after launching.
As of July 30, the platform had helped transact over $1 million, assisting artists to sell their work and gain the most in a hassle-free environment free from middlemen.
The Medici Support Program exemplifies Revival and Emogi Network's goals of breaking down needless barriers and encourage unbridled creativity by upcoming and established digital artists.
It is a talent acquisition program where approved digital artists receive technical and marketing support, allowing them to create and sell/auction their work.
The Medici Support Program Attracts Heavy Weights
Of the hundreds of applications received by coordinators of the program, Dan Wu's work stands out.
Dan is the co-founder of Hashtag Design Italia (HDI-Milan) and head of the Associazione per il Disegno Industriale (ADI) in China. Dan is also a Ph.D. holder in Design from Politecnico di Milano University.
Four of her NFT art pieces–"Fang Cun Universes", "Old Times", "Dazzling Beauty", and "A Restaurant on the Sea"—will be auctioned at the Revival Marketplace.
Tamaki Chihiro is a published author whose book, "Walkin' Butterfly," has been translated into many languages and nominated for the American Library Association Awards in 2008. It has also been made into a T.V. drama series.
In 2017, she created a manga depicting her cryptocurrency investment—an instant hit reprinted five times a week.
She believes Bitcoin is an art born out of the internet and that all its elements are perfect. She now wants to create manga for children, educating them on finance.
"My current goal is to create a manga (or anime) for children that makes it easy and exciting to learn about the mechanism of money and capital, its history and future, and make it available to people worldwide. (Recruiting co-writers!)"