Revival NFT Marketplace Launches Successfully on IOST (IOST)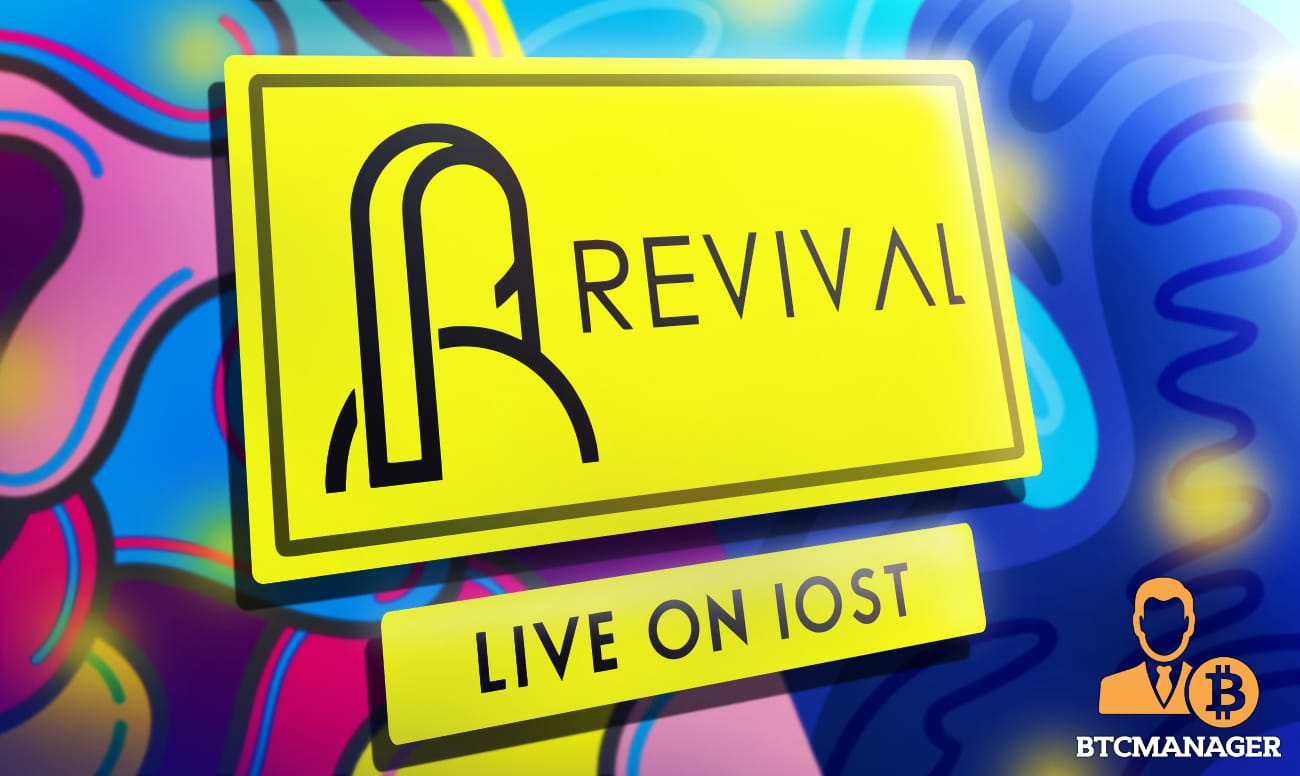 Revival, the NFT Marketplace built on high-throughput, decentralized smart contracts platform IOST (IOST) is now live.
Revival Goes Live on IOST
IOST, a decentralized, high-speed, and scalable blockchain network today announced the launch of the eagerly-anticipated Revival NFT Marketplace which offers ultra-fast and fee-less transactions in addition to a seamless user experience that does not require any prior blockchain experience on the users' part.
According to the official announcement, the Revival NFT Marketplace is developed to be the digital home for all artists. This is in line with the team's ethos that says "no artist is too big or too small to showcase their amazing work to the world."
The Revival NFT Marketplace takes care of all the existing pain points facing the rapidly budding NFT landscape.
With the exorbitant rising popularity of NFTs, it has become rather difficult for small artists to tap into the market by creating and obtaining digital assets. Not to mention the high transaction fess associated with NFTs that creates a huge entry barrier for upcoming digital artists to showcase their art to the world.
Benefits of the Revival NFT Marketplace
The IOST-powered Revival NFT Marketplace offers a plethora of benefits to enable artists to become a part of the global NFT economy.
Revival offers artists innovative margin rewards that help the creators get compensated aptly for their digital artwork. Further, Revival also offers an intuitive UI, ensures minimum gas fees, and supports multi-chain integration.
Additionally, unlike other NFT marketplaces where users can only profit by selling their NFTs at a higher price to the buyer, Revival NFT Marketplace allows its users to earn rewards in LOL tokens and IOST by just listing their NFTs for sale.
As icing on the cake, Revival promises to look after all other users' needs with its support from the 20-million USD Medici Fund for artists.
What's Ahead for Revival?
The future looks exciting for Revival as can be inferred from its roadmap below.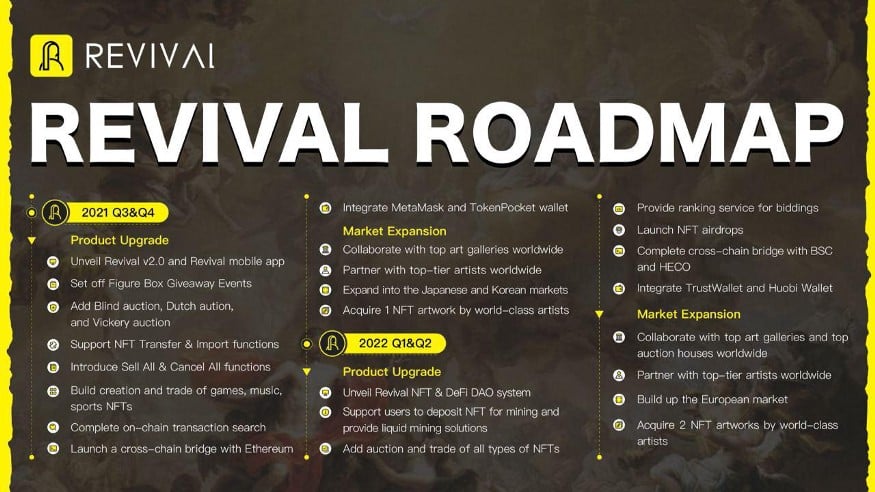 Especially, Q3, Q4 2021 look stacked with a lot of exciting product launches and service offerings, which include launching a cross-chain bridge with Ethereum and integration with the Metamask and the TokenPocket Wallet.
To keep up with all the developments in the Revival NFT Marketplace, consider following them on Twitter or joining their Telegram group here.