RiskStream Joins Forces with Liberty Mutual, Others, for DLT Proof of Insurance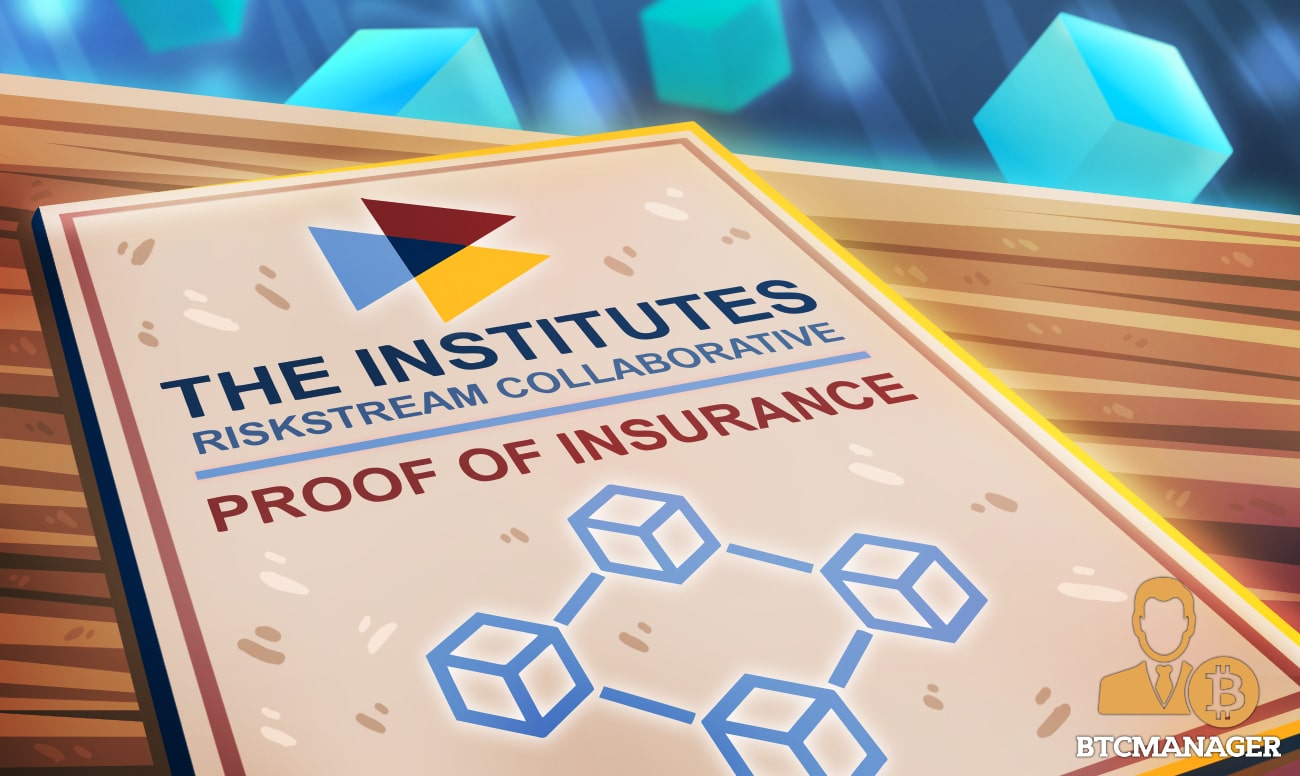 RiskStream, Liberty Mutual, Nationwide and some other insurance market participants are developing a blockchain proof insurance solution. The team says the solution is designed to facilitate quick and seamless verification of insurance coverage, according to a LedgerInsights report on January 12, 2021.
Simplifying Insurance Coverage Verification with DLT 
According to statistics released by evernym, in the United States health sector alone, insurance claims verification costs a massive $496 billion annually. In a bid to make it easier for firms in the insurance industry to verify insurance coverage, top players in the multi-trillion dollar ecosystem are exploring distributed ledger technology (DLT).
Per sources close to the matter, the Institutes RiskStream Collaborative, an insurance industry consortium collaborating to explore the potential of blockchain technology, Liberty Mutual, a U.S-based diversified global insurer, Nationwide and other insurance industry players are developing a blockchain solution for insurance coverage verification.
The team says the latest DLT proof of concept (PoC) follows earlier certificates of insurance project undertaken by the RiskStream consortium members. The proof of coverage solution is designed to facilitate the digitization of certificate of insurance.
Commenting on the project, Brendan Smyth, Liberty Mutual Product Manager for Global Innovation said:
"One of the key reasons we joined the consortium was to support its effort to solve key business challenges, including this one faced by all industries: quickly and accurately verifying insurance coverage. Resolving this long-standing issue would add tremendous value to insurance brokers, buyers, providers, lenders, vendors and others."
Blockchain and Insurance 
Notably, one of the risks of paper certificates of insurance is its inability to show whether the policy has lapsed or changed. However, with RiskStream's blockchain solution, users will be able to verify the current state of insurance in real-time.
Trustlayer, a collaborative risk management platform, is also a partner in the project and it's in charge of providing robotic process automation for the digitization of the insurance certificate data in a standardized manner.
Apart from RiskStream and its partners, a good number of insurance market participants have integrated blockchain technology into their operations in recent times. 
As reported by BTCManager in June 2019, Metlife, an American insurance giant with annual revenue of over $16 billion, adopted blockchain technology in a bid to reduce paperwork and streamline the processes of the insurance ecosystem.
And in August 2019, five major insurance firms in the UAE, including Oriental Insurance, Aman Insurance, and others, adopted Addenda's insuretech blockchain solution.