Rocket Vault Unveils Hybrid Liquidity Aggregator "RocketX" To Deliver Deep Liquidity Across The Cryptoverse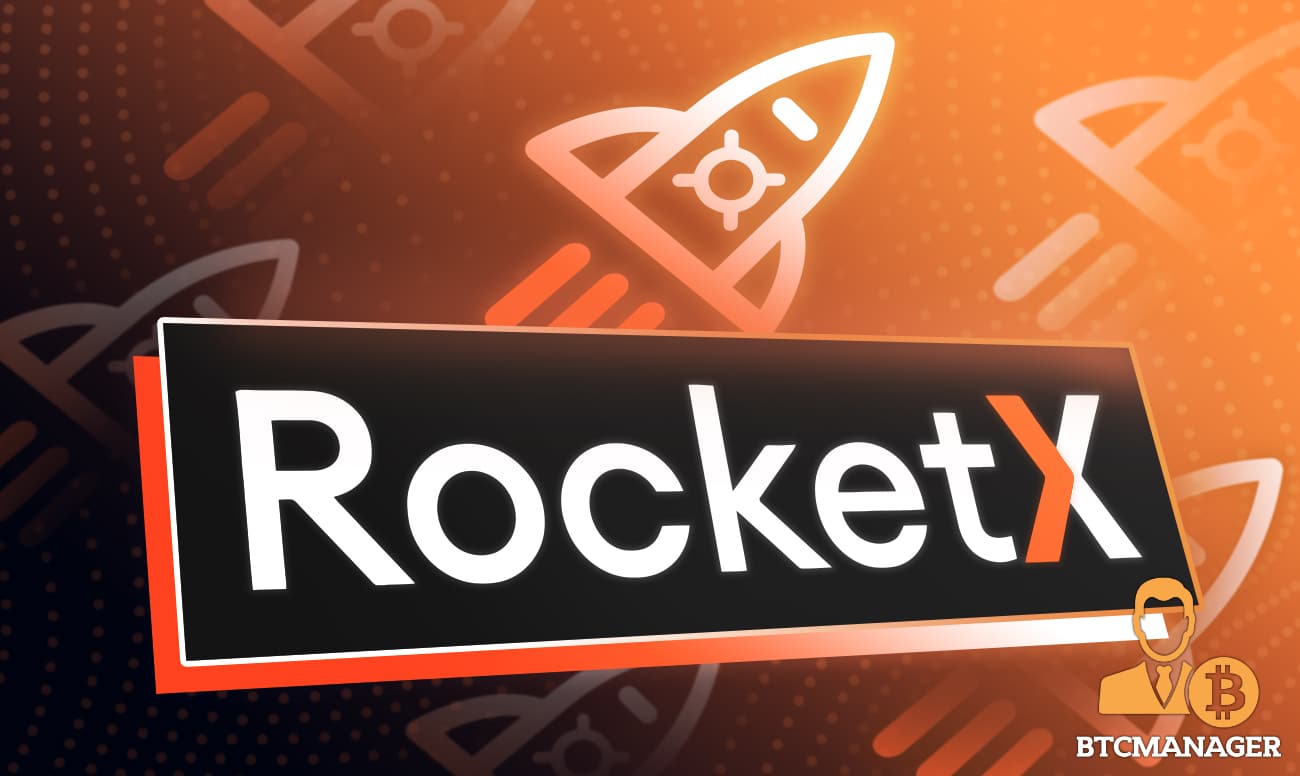 Liquidity issues have become a recurring problem within the cryptocurrency universe. With hundreds of centralized and decentralized exchanges in operation worldwide, traders often experience significant price differentials across different platforms, primarily for altcoins. 
To address this problem, Rocket Vault will soon launch RocketX, the world's first "Global Liquidity Aggregator" that also supports cross-chain swaps and token transfers. Currently in the Beta testing phase, the platform will simplify crypto trading by granting traders direct access to deep liquidity across centralized and decentralized exchanges. 
Liquidity challenges exist for both established and new exchanges because the increasing number of CEXs and DEXs deployed across different blockchains have fragmented the crypto ecosystem. The Rocket Vault designed RocketX to remove the "borders" between different chains, helping bring the scattered crypto markets under a common roof. Anyone can use RocketX to trade any token listed on any exchange globally, that too, without ever registering on any exchange.
RocketX also features a "Smart Order Routing Engine" that automatically locates the best available rates to ensure minimal slippage. The platform offers users complete control over their assets with a fully non-custodial solution that supports a range of digital wallets. Simply put, RocketX breaks the boundaries between different chains and helps users with a seamless experience to navigate multiple chains alongside cross-chain swaps at a single click.
Due to the immense possibilities of RocketX, especially adding a new dimension of liquidity within the decentralized ecosystem, the Rocket Vault team recently received a Developer Grant from Polygon, one of the fastest-growing blockchain networks. This grant is designed to accelerate development so that the Polygon Community can enjoy cross-chain trades with just a click of a button.
Once launched, RocketX will also cater to both retail and institutional clients. The hybrid aggregator will also include a "Global Liquidity Plugin" or "Enterprise Widget" that other projects can add to their website with a few lines of code and help their community access global liquidity with a single click. Meanwhile, institutional clients can take advantage of the Partner APIs to connect to the entire crypto ecosystem seamlessly.
According to Rocket Vault Founder and CEO Kiran Mannam,
"As the mass adoption of crypto increases by the day, it is really important to make it simple for the end-user to navigate the space with ease. Today there are so many networks and so many DEXs that a new user to crypto space would be lost. It is not easy even for an experienced trader to juggle between different n/w and DEXs to trade."
In the meantime, with RocketX still in beta testing, Rocket Vault has launched the platform's native $RVF token on both Ethereum and Polygon ahead of a forthcoming launch on Binance Smart Chain (BSC) in the pipeline. 
Redefining Crypto Trading And Value Investing Using AI And ML
Rocket Vault has come a long way as a platform that aims to lower crypto's entry barriers. Other than the highly anticipated RocketX, Rocket Vault also offers a "Rocket Vault-as-a-Service" non-custodial vault.
Launched in September 2021, the Smart Vault uses advanced artificial intelligence (AI) and machine learning (ML) to maximize returns and minimize losses to generate the highest APY for Rocket Vault's customers. Over the years, the Rocket Vault team has analyzed, developed, tested, and executed several AI and ML-backed strategies to design customized investment solutions for its customers.
The Smart Vault monitors almost 800 different cryptocurrencies listed assets across top global exchanges to continuously identify tokens that have huge upward potential while diversifying and rebalancing the investment (funds) into multiple high potential tokens to reap optimal profits.
Based on tests conducted, the Rocket Vault team states investors can expect an average return of 100%. Additionally, all Rocket Vaults are designed to scale as the customer's investment grows, thus providing a gateway for institutional investors to access crypto value investment in an intelligent manner.
As more and more exchanges and DeFi products enter the crypto ecosystem, Rocket Vault, with its suite of products, has cemented itself as a potential solution for liquidity issues. It will play a critical role in enabling a wider global population to enter the crypto market, especially after the launch of RocketX, which will allow anyone to trade any coin across any exchange from a single wallet.
Mannam concludes,
"I have absolutely no doubt in my mind that aggregators are going to be the future of crypto trading. Especially the ones that support cross-chain and give the best of both worlds (CEX & DEX) are going to be the go-to destination for the users."