Rocket Vault's Vault-as-a-Service Offers A Much Higher APR For Institutional Investors/HNIs with "ETH Vault"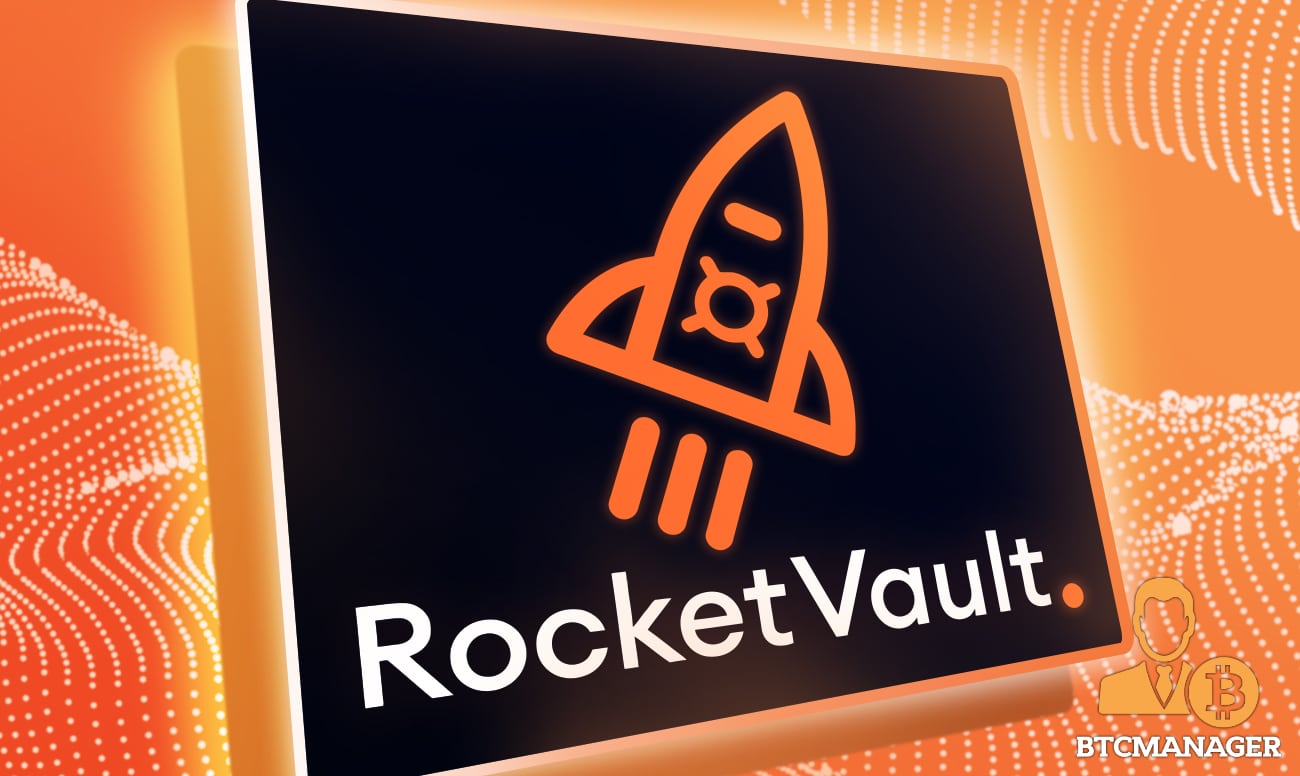 Rocket Vault is pleased to announce the launch of "Vault-As-A-Service" for institutional clients/HNIs on September 29, 2021. That new service is a unique offering in the crypto industry and can provide the highest APY industry-wide. Rocket Vault will introduce ETH Vault during the initial phase, but they will support other tokens in the future. 
Bitcoin and Ethereum are the two primary assets in the cryptocurrency ecosystem. Both assets perform well year-over-year, although they may not necessarily be the best option for institutional investors. Rocket Vault's Vault-as-a-Service can provide a higher APY through the use of artificial intelligence and machine learning. 
Historically, the Smart Vault has outperformed both Bitcoin and Ethereum for the past 2.5 years. The data gives the Rocket Vault enough confidence to launch this service to a live audience of institutional investors. Starting with ETH Vault, the solution addresses the needs of the average crypto investor and institutional investors alike. The Vault-as-a-Service is a separate service from Rocket Vault's Smart Vault and supports assets already invested in. 
Currently, Ethereum holders can achieve an APY of up to 8%, which is decent. Through Rocket Vault's new solution, that rate increases to over 30%**, as recorded during May 15 – September 4, 2021. 
The Vault-as-a-Service offering by Rocket Vault provides the following benefits:
– It is cloud-based and non-custodial, allowing institutions to retain complete control of their assets.
– Clients can monitor their vault status in real-time and enter or exit at any moment.
– Transparent management and service fees, with a minimum asset deposit commitment of six months.

Institutions/HNIs eager to explore Rocket Vault's Vault-as-a-Service can use their Binance or KuCoin – via API access – account with an ETH balance. Investors must commit all funds for at least six months (flexible) with a minimum worth of $1 million (negotiable). The API access will allow the Vault-as-a-Service to run its automated strategies. 
Additionally, 10% of the ETH deposit amount needs to be staked in $RVF, the native ecosystem token. The staking procedure lasts for six months to ensure uninterrupted service provisioning. Investors must also use the $RVF token to pay for the management fee, service fee, and if a user interrupts the Vault service before six months have elapsed, then a higher fee on the profits would apply. 
** Past performance doesn't guarantee future results.
About Rocket Vault
Rocket Vault is a one-stop solution to simplify crypto trading & value investing.
Its Smart Vault is powered by advanced predictive analytics and machine learning to maximize gains and minimize risks. Rocket Vault uses advanced Machine Learning Pattern Recognition techniques to identify tokens with high potential for delivering the highest APY. It also recognizes the risky assets and thereby avoids them to minimize the loss.
Rocket X helps users to trade ANY token listed on ANY exchange globally without registering with ANY exchange! It is the FIRST exchange to break the boundaries between different chains and support single-click Cross-Chain Swaps, while allowing the user to have complete ownership of tokens.
We are adopting a collaborative approach in creating a partner ecosystem to achieve this goal.
Contact details:
Twitter: https://twitter.com/Rocket Vault
Telegram: https://t.me/Rocket Vault
Email: [email protected] Vaults.io