Romania's ICI Bucharest Taps Elrond Network to Build Web3 Decentralized Domains and Institutional NFT Marketplace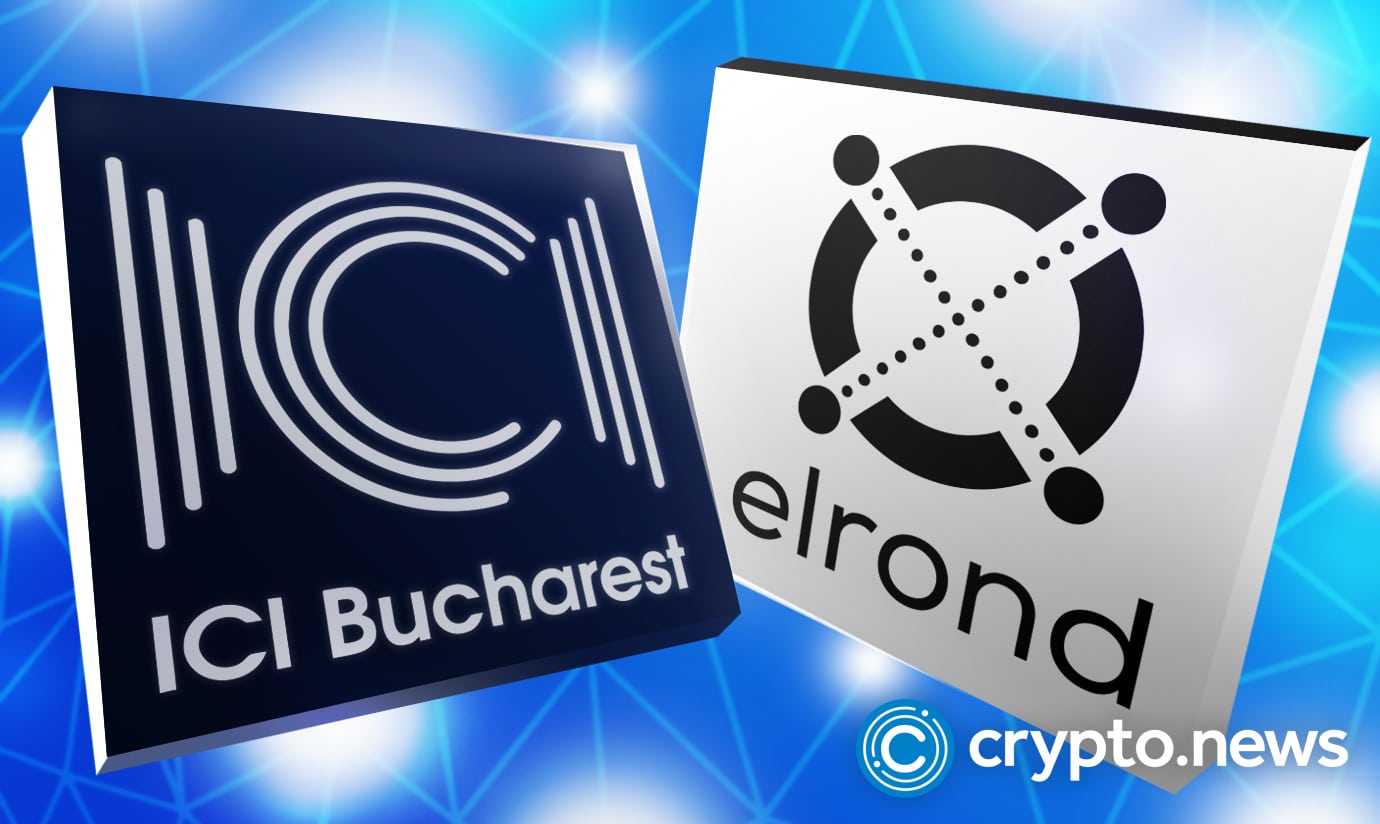 Romania's National Institute for Research and Development in Informatics – ICI Bucharest (ICI) today announced it is using the highly scalable and carbon-negative Elrond Network blockchain to build an institutional NFT marketplace and a decentralized Domain Name System.
Romania's ICI Bucharest to Use Elrond Blockchain
In an announcement made today, ICI Bucharest stated it is developing an institutional-grade NFT marketplace and a decentralized Domain Name System (DNS/TLD) on the Elrond Network blockchain.
Notably, the initiatives are the first of their kind in the European Union and are being developed simultaneously by experts from Romania's ICI Bucharest in collaboration with Elrond Network developers.
Commenting, Adrian Victor Vevera, General Director of ICI Bucharest, said:
"The goal is to evolve the collaboration between citizens and institutions using a modern digital framework. Web3 technologies can transform public administration and help its institutions and processes leap forward in terms of efficiency and speed, while decreasing costs, overhead and excessive bureaucratic activities."
It is worthy of note that the National System for Issuers and Digital Assets will be the first of its kind in Romania and likely in the European Union. The platform is being developed as a public and institutional marketplace for digital assets that leverages blockchain-based Decentralized Identity and NFT technology to digitize, access, transfer, and store official documents, property deeds, or various other certificates.
The platform will use a cryptographically secured format to ensure the documents retain their validity and utility while circulating at higher speeds, reducing costs, and enhancing security. The standardized format will also ease the integration with new systems and act as a facilitator for the full digital transformation of public administration and governance.
Why Build on Elrond Blockchain?
ICI is looking to use the scalable Elrond Network to build a decentralized Domain Name System (DNS) and Top-Level Domains (TLD).
ICI will deploy this essential layer to digital communication on top of Elrond's 3200 validators network to bolster the security and availability of critical public resources by overcoming the limitations of the legacy DNS and TLD system. In addition, it will tackle the potential existing vulnerabilities of the actual centralized architecture.
Beniamin Mincu, CEO, Elrond Network, said:
"The intersection of governance and technology creates a universe of opportunities for advancing society. It is the right time to take the initiative along with our partners from ICI and embed Elrond Web3 innovations into the next generation of national and institutional frameworks."