Rootstock (RSK) Based Kripton Market Now Live in Bitcoin-Friendly El Salvador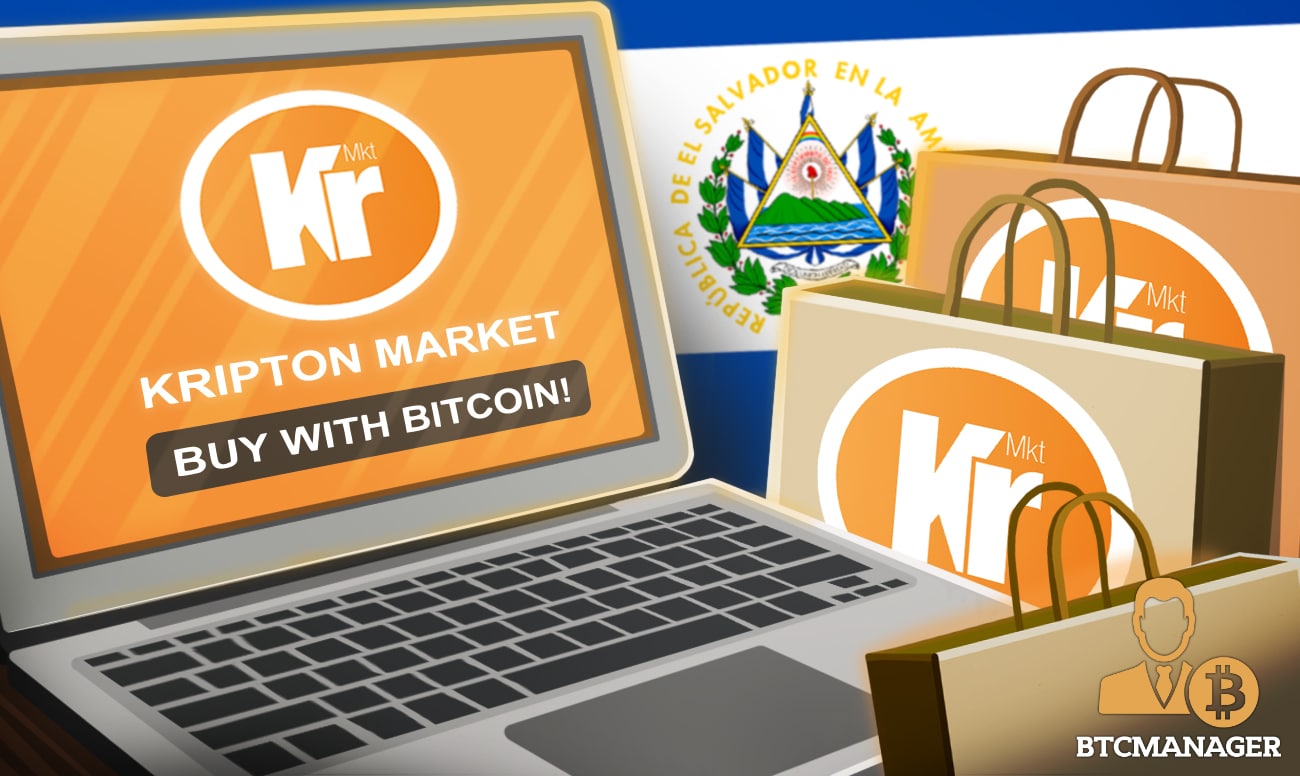 Kripton Market has announced that its RSK-based bitcoin marketplace is now live in El Salvador. The team says Salvadorans will be able to purchase goods and services with BTC from the more than 700 stores that will be available on the platform, with over 560 merchants to be onboarded on Kripton in the coming weeks.
RSK's Kripton Markets Launches in El Salvador
Despite the numerous challenges plaguing El Salvador's project Chivo, including Chivo ATM network glitches and more, President Nayib Bukele's administration remains unfazed in its quest to make life easier for Salvadorans with bitcoin as legal tender.
Already, a good number of blockchain projects have pitched their tents in El Salvador, rolling out services designed to keep the bitcoin integration flame burning, and now, Kripton Market is the latest firm to commence operations in the region.
Krypton Market is powered by Rootstock (RSK). The team says the RSK network leverages Bitcoin's unparalleled hash power to achieve watertight security through merge-mining. Through Kripton Market, Salvadorans will now be able to sell their goods and services or make purchases with bitcoin, in a frictionless way. In the same vein, bitcoin newbies can also learn the ropes and how to make the most of the hottest "trend" in the nation.
150 Merchants Already Onboarded
Kripton Market has hit the ground running already, as the team says an impressive 150 stores are now live on the platform, enabling Salvadorans to do more with bitcoin. The team says an agreement has also been signed with Procom and Innovation y Desarrollo, to enable the entities to integrate Kripton into their software and in turn, attract another 564 stores to Kripton Market.
The team wrote:
"Besides the 700 stores reached directly and through Procom and Innovacion y Desarrollo, Kripton has made a preliminary agreement with 29 cooperatives, including Acoma, Comedica, Acofinges, and Bancovi, which has a network of more than 509,0000 partners.The participating stores are scattered acrossSan Salvador, La Union, Cabanas, San Miguel, Ahuachapan, Juanua, La Libertad, Morazan, and San Vicente. It is crucial to rally behind bitcoin and the solutions built on this network."
In addition to Kriton Market, a vast array of RSK-based solutions will also be launched in El Salvador in the coming weeks, including Money On Chain, a protocol that makes it possible for BTC-pegged stablecoins to be used in daily transactions, Beexo, a non-custodial, credit card-supporting wallet for payments, Tropykus Finance a Bitcoin-focused DeFi solution, and Defiant wallet, which supports decentralized stablecoins compatible with Bitcoin, RSK, and Ethereum.
The team claims the RSK network brings more functionality and value to Bitcoin via smart contracts, superfast payments, and better scalability. Unlike the Bitcoin network which can only handle about 4.6 transactions per second (TPS), the team says RSK can easily process 100 TPS without sacrificing decentralization.
That's not all, RSK uses a vast array of mechanisms to ensure transaction data occupies less storage space and bandwidth, including probabilistic verification, fraud detection, and more.