Rowan Energy's Blockchain Based, Solar Rewards Platform is Set for National Launch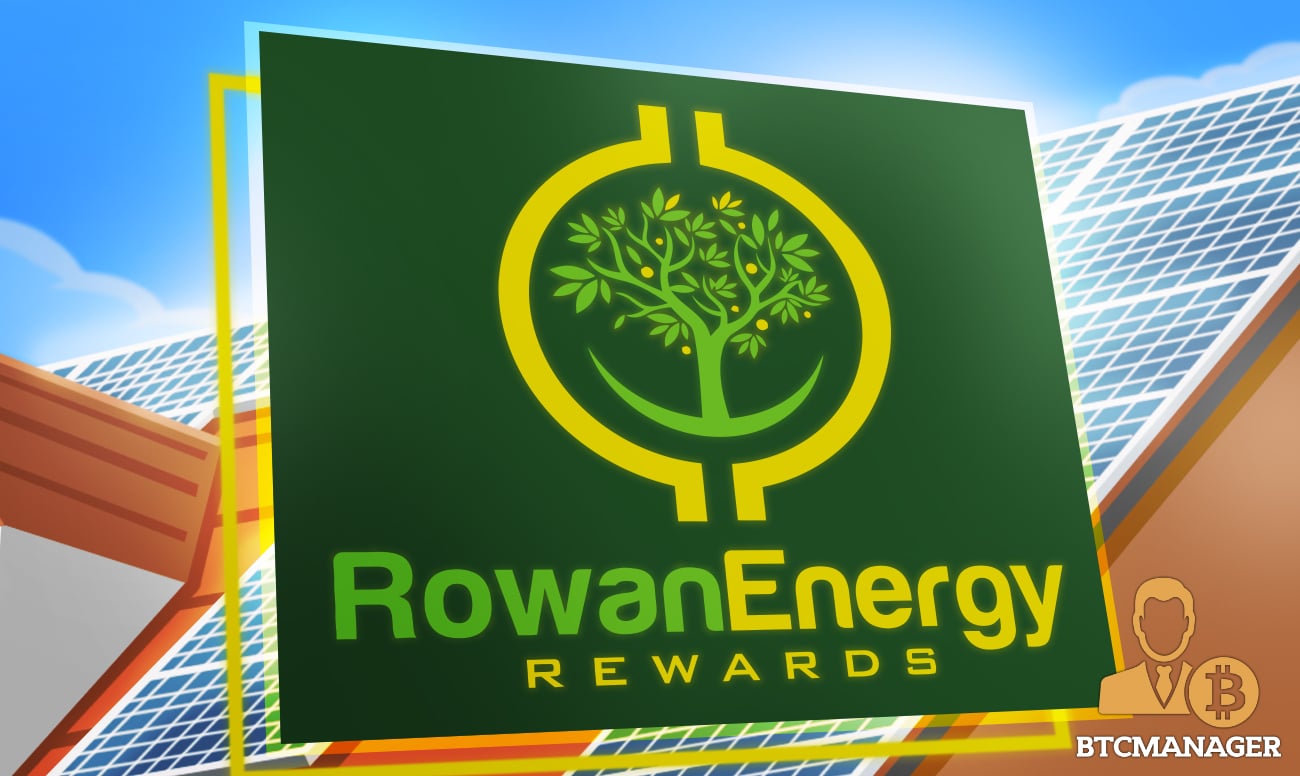 Rowan Energy's low carbon blockchain shows crypto does not need to be bad for the environment. 
As Rowan Energy prepares to launch its Renewable Energy Rewards platform nationally, we deep dive into what makes Rowan Energy's blockchain unique. This is how Rowan will change the international residential solar and Renewable Energy markets forever. 
Rowan Energy 
Since its launching in 2018, Rowan Energy's founder, David Duckworth, has wanted to develop a way of validating blockchain transactions without being carbon heavy. While at the same time vastly increasing the rewards a generator can earn and therefore increasing the adoption of rooftop solar.  
That business model is at the heart of Rowan Energy, building the world's first community-fed green energy company where rooftop generators sell their energy peer to peer with other consumers. 
To pilot Rowan's new products, in 2021 with their partner Ecocute, they launched a beta version demonstrating a promising innovative technology at the core of a green energy model. Ecocute contacted 100 of their existing customers and chose 50 to install over a period of 5 weeks.  
Main feature 
These devices use a SmartMiner, developed by Rowan and in partnership with Openenergymontior, which combines a crypto miner and a smart meter. This SmartMiner counts the energy produced as well as validates transactions on the Rowan blockchain.  
The beta rollout allowed Rowan to better understand their customers' expectations and the feature upgrades that need to be made to the platforms and hardware.  
There has been a lot of negative press recently regarding the enormous amount of energy used to power the Bitcoin Blockchain. For example, Elon Musk stopped accepting the coin as payment for its Tesla range, stating that: "Tesla would stop accepting the cryptocurrency as payment because the so-called mining of the coins used too much fossil fuel-generated electricity." 
How does it work? 
Rowan Energy's blockchain is different. Built from the ground up, the SmartMiners sit under residential solar panels and validate the transactions on the Rowan Blockchain. The devices are built on Raspberry Pi's and use very little energy. Most of that energy is taken from the solar panels the device is connected to. 
The mining rewards are paid in Rowan Coin, publicly traded on both LATOKEN and Probit, with a further tier 1 exchange already booked for the near future. The mining rewards are paid to the household based on how much renewable energy they produce. For every 1kWh of clean green energy, they produce the network rewards the miner £0.10 worth of Rowan Coin from a mining pool. 
Rowan Rewards are almost twice as much as leading Octopus Energy's 5.5p. The Rowan rewards do not affect any feed-in tariff. They can be retrofitted into any solar installation as well as be part of new installations. 
This Rowan Coin can be cashed out via PayPal, and they also have a debit card in development. As with any cryptocurrency, you can also send your RWN to a Rowan wallet or to one of the exchanges mentioned above. For Rowan's CEO and Founder, testing with 50 households to roll out to 50 000 households is not the same ballgame.  
His team will be focusing on the learning from the rollout and the necessary preparation to take this innovation plan to scale. Including the cryptocurrency option within the solar power system wastes less energy and is less carbon heavy.  
In 2021, Rowan customers were able to generate on average 11.50 KWh/day through their solar panels, which is the equivalent of five, thirty-minute cycles with your washing machine. In total, Rowan's customers generated 78,933.19 kWh and saved 18,391.43 kgCO2e. Rowan's customers combined earned almost £8000 in rewards. 
Ending note 
Rowan is in a heavy development process, investing in new experienced team members to bring out the next software version of the SmartMiner and upgrade its backend infrastructure. Rowan expects to release the next 1000 Rowan SmartMiners in Q4 2021 before installing them in early 2022. 
If you are interested in getting on the Rowan waiting list, you can email [email protected] or sign up at RowanRewards.com. 
Rowan's innovations come hot on the heels of the COP26 hosted by the UK at the end of October. Rowan Energy leads the way for other solar panel energy providers in how businesses can contribute to the climate change agenda using technology and innovation to develop infrastructure. 
Anyone interested in getting their hands on a Rowan Smartminer and earning more rewards for their rooftop solar can email [email protected] or sign up for an account at https://Rowanrewards.com. This release of devices is limited to 1000 and will be rolled out on a first-come, first-served basis.