RSK-Powered Multi-Currency Stablecoin DeFi Platform Blindex Goes Live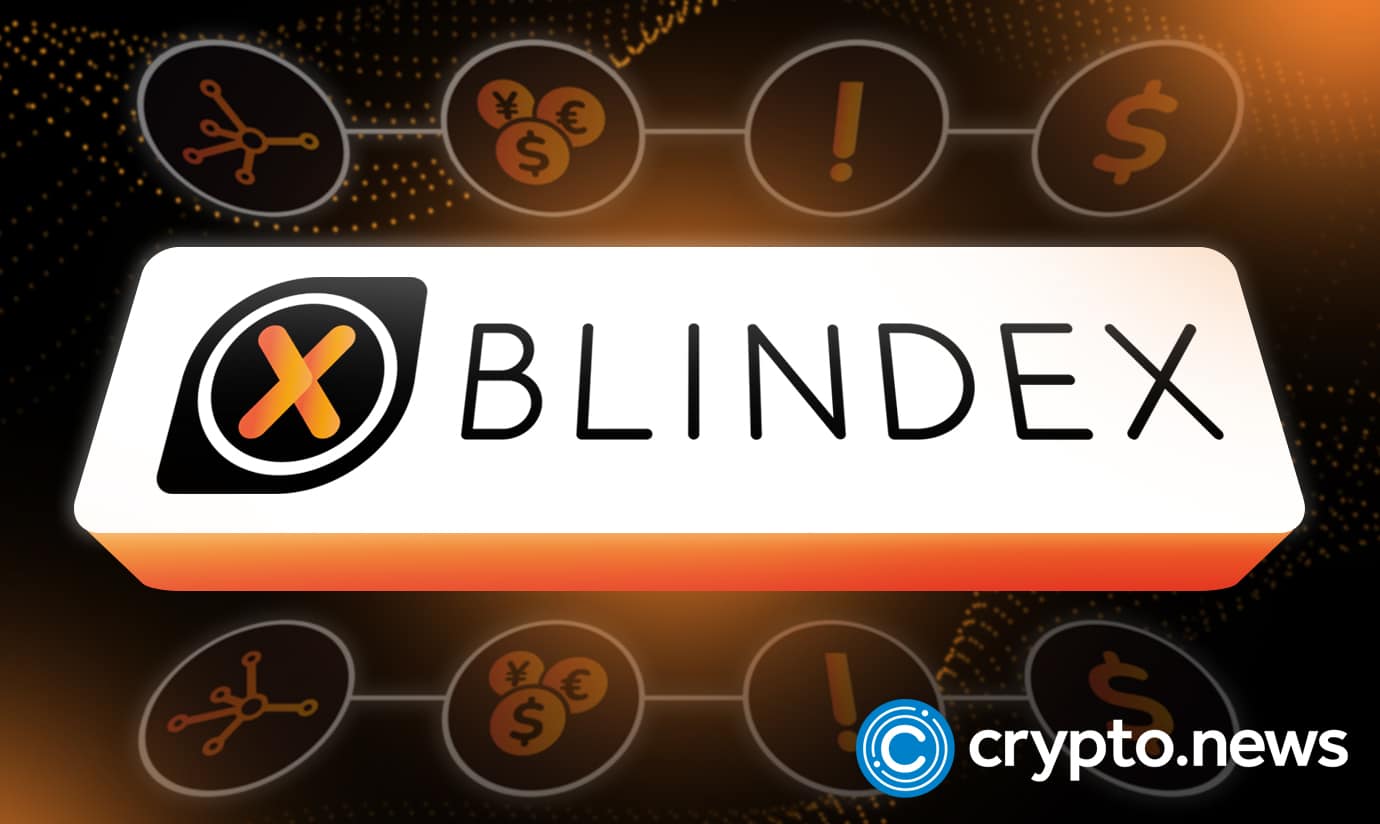 Blindex, a leading multi-currency stablecoin decentralized finance (DeFi) platform has launched on the Bitcoin-powered smart contract protocol RSK.
Blindex Goes Live on RSK
Blindex is an innovative 'currency blind' multi-currency stablecoin platform that lets all users mint, swap, invest, and redeem any pegged currency without any exposure to USD when getting in or out of a trade. 
Dubbed the 'future of forex', Blindex is an open-source, permissionless, on-chain decentralized exchange (DEX) that brings together some never-before-seen concepts in DeFi on a multi-currency scale. The platform also aims to be on chains other than RSK in the future. 
Notably, Blindex's FX-pegged stablecoins (i.e. BDstables), are partially collateralized, algorithmically stabilized, and completely decentralized. 
Blindex is committed to replacing the inefficient traditional financial systems fuelled by its belief that all people across the world should have seamless access to a trusted financial management platform that is completely decentralized, censorship-resistant, and caters to the users' dynamic needs.
A feature worth highlighting is that Blindex is disconnected from all centralized stablecoins which means the protocol can never be blacklisted, censored, or otherwise affected by any centralized authority.
Blindex follows the currency-blind approach to ensure the development of an all-inclusive, truly stable DeFi platform that cannot be influenced by any external forces.
Blindex keeps all its stablecoins' price stable on account of not using any centralized stablecoins as collateral. The DeFi platform only uses bitcoin (BTC) and ether (ETH) as collateral for its stablecoins and plans to introduce support for more decentralized crypto-assets in the future.
Commenting on the launch of the platform, Andrey Shirben, Blindex's core contributor, noted that the platform's long-term vision extends far beyond the stablecoin offerings.
He said:
"The way we see it, creating a multi-currency stablecoin platform is just the beginning. We truly believe that it could jumpstart a completely new breed of a global financial system and that is why we have a roadmap to extend its functionality. We are planning to add tools that will help earn interest and/or borrow against assets, and even go beyond currencies (into synthetics, pegged to real-life assets). We are really excited about the opportunities that such a platform can create."