Rupiah Token (IDRT) Stablecoin Got Listed on Instant Cryptocurrency Exchange Service Changelly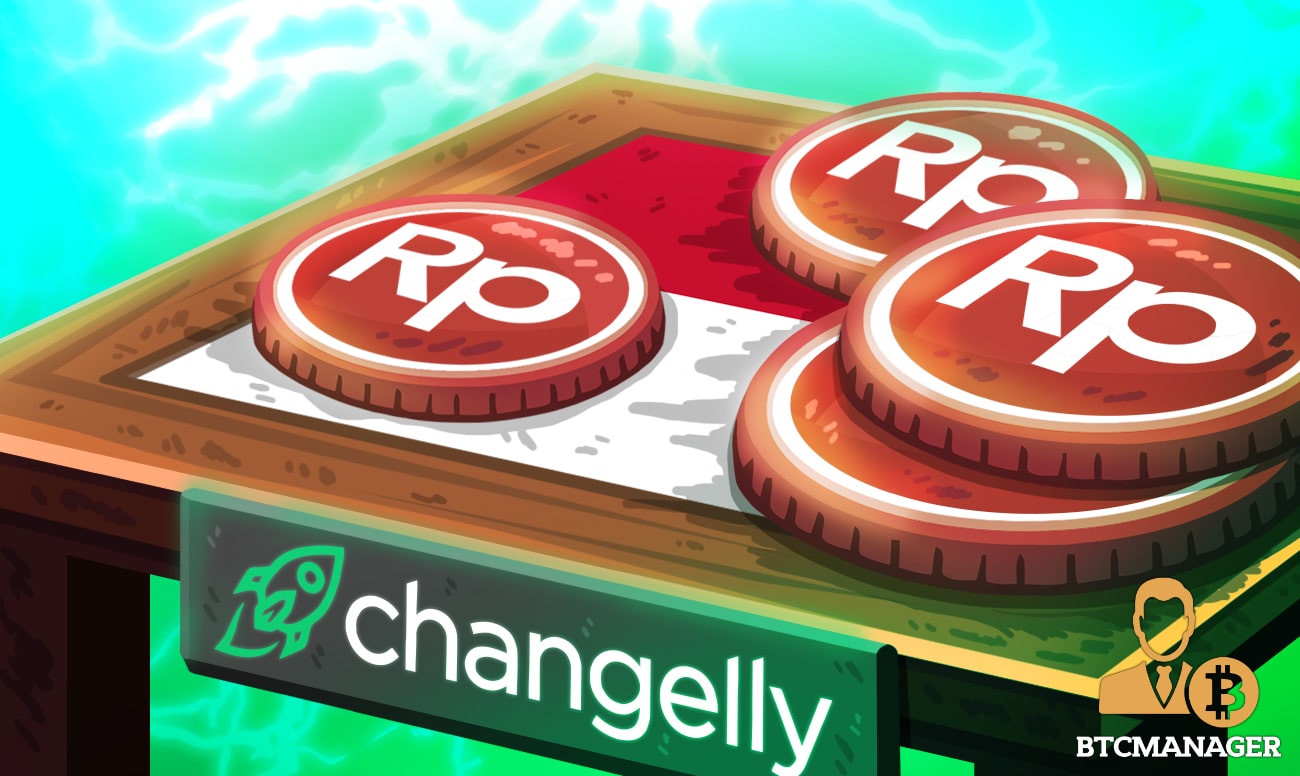 Rupiah token (IDRT), the most adopted Indonesian stablecoin, got listed on the non-custodial cryptocurrency instant exchange Changelly.com. The token backed by Indonesian national currency is now available for instant exchanges from and into 150+ cryptocurrencies listed on the Changelly platform and can be purchased with a bank card for US dollar (USD), Euro (EUR) and the British pound sterling (GBP).
Rupiah Token Bags Changelly Listing
RupiahToken, the first stablecoin that mirrors the price of Indonesian rupiah 1:1, aims to make its national currency more accessible on a global scale. The token can already be traded on various crypto exchanges such as Pintu, Liquid, Binance DEX, HitBTC, Ecxx, and others. The listing of IDRT stablecoin on Changelly is sure to aid in strengthening the Indonesian national currency. With Changelly and RupiahToken becoming partners, the IDRT stablecoin can be seamlessly exchanged for more than 150 top cryptocurrencies, such as Bitcoin, Ethereum, XRP, Binance coin, and many others. Changelly is equipped with a trading mechanism that allows exchanging cryptocurrencies directly among themselves, avoiding double-exchange through Bitcoin.
To exchange any of 150+ cryptocurrencies for Rupiah token, a user needs to pick a cryptocurrency pair on the Changelly website, for instance, BTC-IDRT, and then proceed to exchange. It's important to note that no user funds are stored inside the service. Instead, when exchanging crypto through Changelly, the funds are transferred directly to a user wallet. This eliminates the risk of hacker attacks.
Jeth Soetoyo, CEO of Rupiah Token, has underlined the importance of this partnership, saying:
"We are very pleased to announce our partnership with Changelly. As we already know, Changelly is a leading global non-custodial instant cryptocurrency exchange that allows users to exchange cryptos instantly and gives them access to 150+ cryptocurrency. With Changelly's seamless trading experience, we believe that it will ease people to trade using Rupiah Token (IDRT) and boost its adoption globally."
Eric Benz, Changelly CEO, was also very enthusiastic about listing IDRT, stating:
"Changelly was one of the first platforms to list stable coins and over the years we have seen the stable coin market grow exponentially. I am very excited about our newest stable addition, IDRT. The Indonesian stable coin will be used by many businesses and individuals in this market and this should provide growth for Indonesian goods and people in other global markets in years to come."