Russian Nuclear Scientist Jailed for Illegally Mining Bitcoin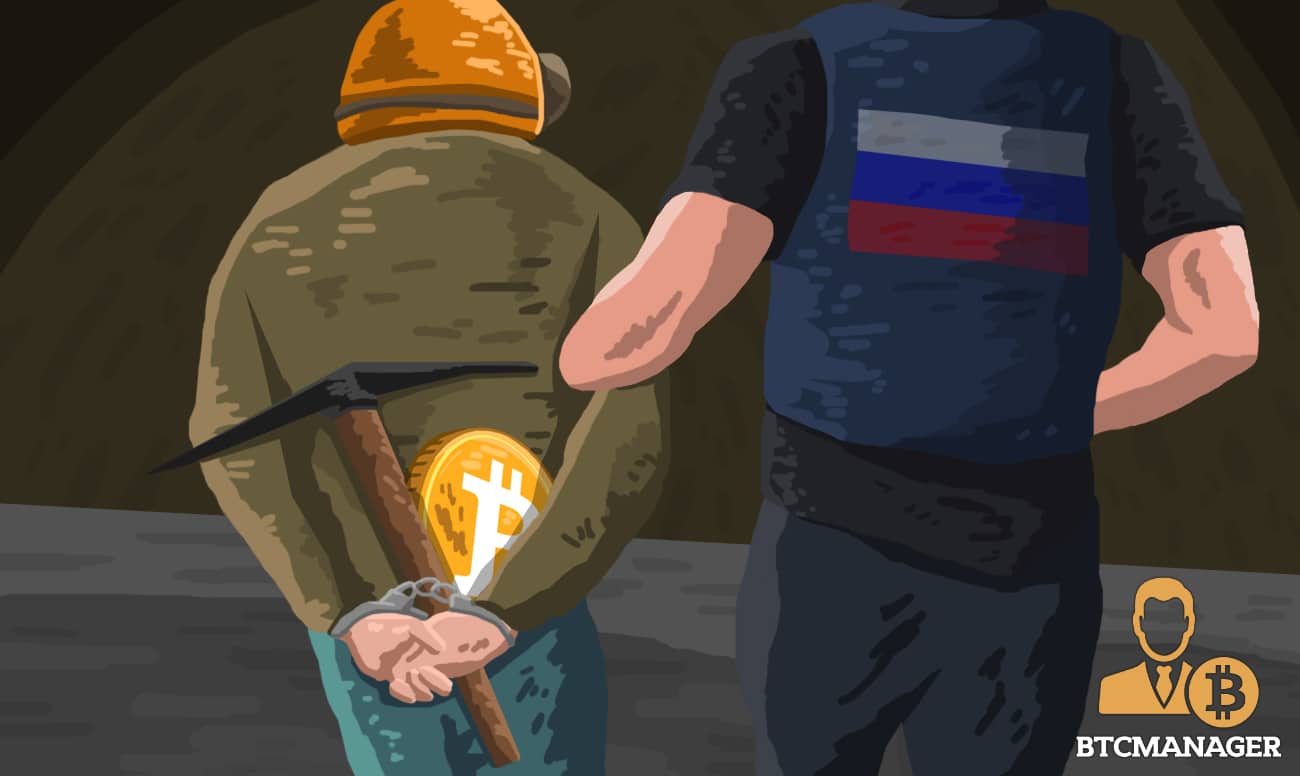 Andrey Rybkin, a Russian nuclear scientist working at the All-Russian Scientific Research Institute of Experimental Physics, has been sentenced to three years in prison with a hefty fine of 200k rubles ($3,122) for illegally mining Bitcoin with the agency's computer systems, according to reports on October 28, 2019.
End of the Road
The Russian nuclear scientist who tried outsmarting his employees by mining Bitcoin (BTC) with the computer network of his workplace, has bagged a three-year jail term for his actions.
Per sources close to the matter, Russian authorities have sentenced Andrey Rybkin, a worker at the All-Russian Scientific Research Institute of Experimental Physics, to three years behind bars for collaborating with other employees to carry out illegal bitcoin mining operations with the agency's facility.
Specifically, several charges were leveled against Rybkin, including infecting the agency's computers with viruses, unlawfully using his position to obtain access to the institute's sensitive digital information, among others.
A lawyer representing one of the defendants reportedly stated that the men were able to carry out the mining operations for several months without being detected by covering their tracks with a software program developed by one of the miners. 
Significant Damages 
The court alleged that Rybkin and his colleagues at the institute have been conducting crypto mining operations within the agency's premises since May 2017. The other employees involved in the case, Andrei Shatokin and Denis Baykov have also pleaded guilty to the charges leveled against them.
That's not all, the scientists-turned miners have also been slapped with huge monetary penalties as well as a four-year suspended sentence for one of the perpetrators of the crime.
What's more, the team claim they mined for cryptos mainly at night and were able to generate $15,000 from the mining operation between May and September 2017.
It's worth noting that this is not the first time people are getting into trouble for illegal crypto mining operations.
Earlier in February 2018, Russian nuclear scientists working at the nation's Federal Nuclear Center in Sarov were arrested and handed over the Federal Security Service (FSB) for attempting to mine bitcoin with the agency's supercomputer.
More recently, in May 2019, BTCManager reported that the Australian Federal Police (AFP) had apprehended a Sydney resident for illegal crypto mining activity.