Russia's Interior Ministry Looking to Criminalize Unregistered Crypto Activity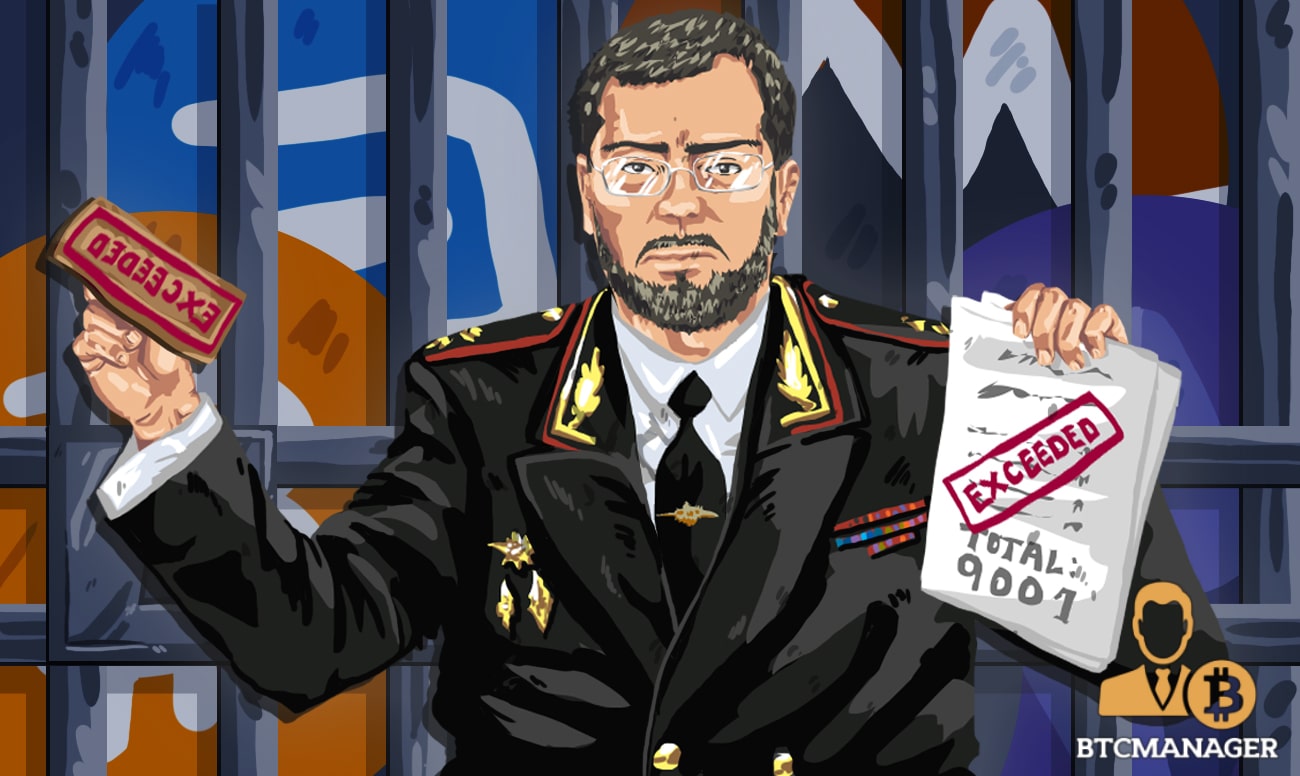 Russia's Ministry of Internal Affairs is considering establishing criminal liability for unregistered crypto operations. According to a report dated August 23, 2018, the head of Russia's Main Directorate for Drug Trafficking, Andrey Khrapov, has asked the country's legislators to require that all cryptocurrency transactions exceeding 600,000 rubles (around USD 9000) be registered with or monitored by Russian authorities.
Mandatory Reporting of Crypto Transactions
The Russian Ministry of Internal Affairs is considering making all unauthorized cryptocurrencies a criminally-liable offense, local outlet Izvestia reported.
Khrapov reportedly proposed developing an amendment of legislation that concerns legalizing only registered operations with open source cryptocurrencies.
Khrapov is said to have contacted the Ministry of Finance to request hearing about crypto-governance legislation winding its way through the Russian parliament. The bill, called "On Digital Finance Assets," explicitly defines the Russian ruble as the only legal tender in Russia. The legislation, in its current form, provides legal definitions and protection of "digital assets."
The ministry ascertains that companies and individuals dealing with crypto assets must obtain a "mandatory registration with state authorities" and conduct due diligence on tax regulations.
The new amendment proposed by Khrapov would limit the amount of cryptocurrency that can be traded under the radar. While the details of the bill remain mostly unknown, Crowdfund Insider reported that the ministry plans on implementing "mandatory monitoring" of all crypto transactions exceeding 600,000 rubles, or around $9000 US.
Not Everybody on Board
However, despite the Ministry of Finance endorsing Khrapov's proposal, not everyone seems to be on board with the new amendment.
Russia's Ministry of Economic Development was skeptical toward GUKON's efforts, saying that criminalizing cryptocurrency businesses operations was "premature."
Savva Shipov, the Deputy Minister of Economic Development, also noted that the absence of crypto-specific regulations would make it extremely difficult to enact the rules proposed in the amendment.
"It is too early to talk about criminal prosecution for actions related to the circulation of crypto-currency," Minister Shipov told Izvestia.
Shipov, however, supports the idea of holding an individual or a company liable to crime if cryptocurrencies were used in a terrorist setting or to fund establish criminal activities. He named drug dealing and arms trading as examples of illegal crypto use.
Shipov's attitude seems to be in line with Russia's positive, yet careful stance on cryptocurrencies.
The country introduced a framework for digital assets and blockchain technology, titled "On Digital Financial Assets." Launched in January 2018, the bill was set to be finalized by July 1 and create a more regulated crypto environment. However, reports have confirmed only one of the three scheduled bill readings taking place in the Parliament.