Sacramento Residents can now Purchase Bitcoin at 100 Coinstar Kiosks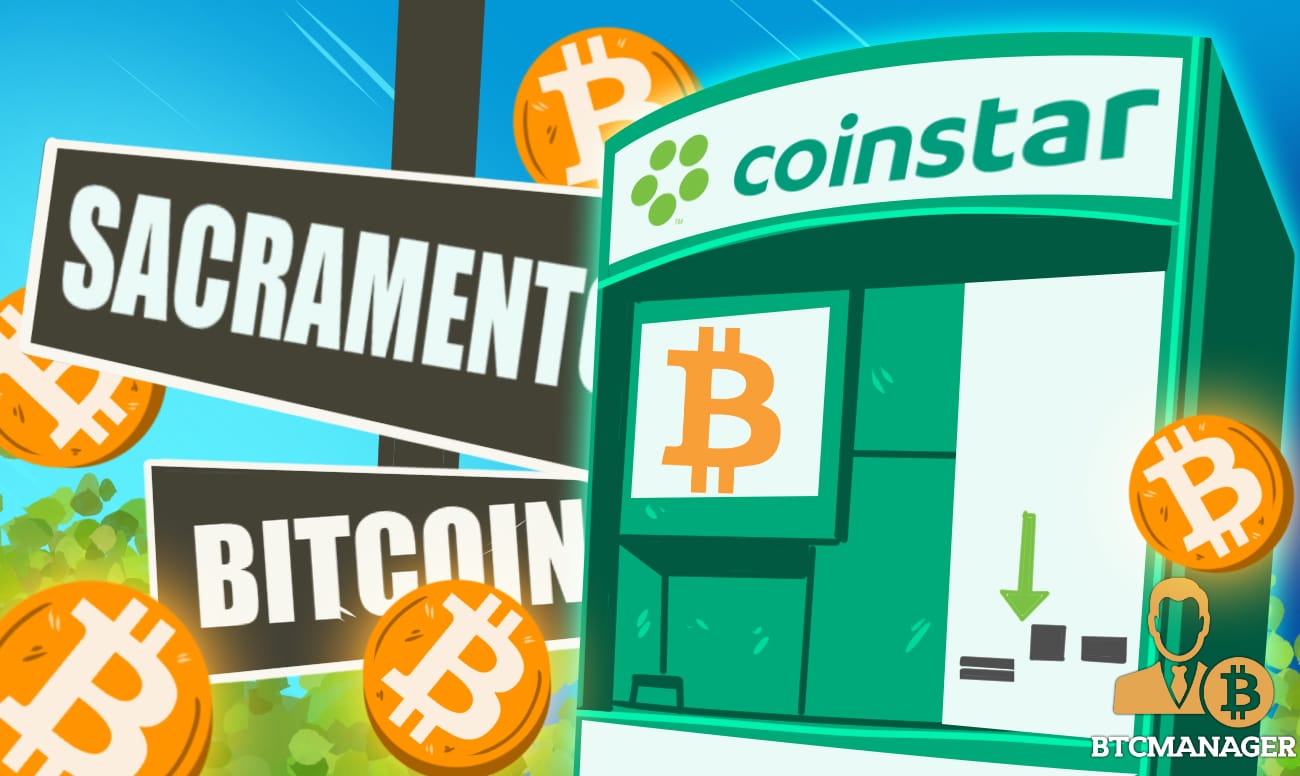 Coinme, a blockchain-powered financial technology firm dedicated to enabling the masses to gain easy access to bitcoin (BTC), has announced that residents of the greater Sacramento area can now purchase the world's flagship cryptocurrency at 100 Coinstar kiosks installed across Save Mart, Safeway and Food Maxx supermarkets, according to a press release.
Coinme Expands Bitcoin ATM Locations
In line with its mission to accelerate the broader adoption of bitcoin (BTC), Coinme has installed 100 more bitcoin ATMs at various locations in the greater Sacramento area of the United States.
As stated in its press release, Coinme has taken advantage of its existing partnership with Coinstar, a firm that makes it possible for anyone to exchange their loose coins for cash or e-gift cards, to create an exciting 100 bitcoin purchase locations at Coinstar kiosks scattered across Food Maxx, Safeway and Save Mart supermarkets in greater Sacramento.
The team says bitcoin enthusiasts can now purchase the digital currency at participating Coinstar kiosks in the area in four simple steps using just their phone number and cash.
Commenting on the latest milestone, Jim Gaherity, CEO of Coinstar said that:
"There are presently 3,000 Coinstar kiosk locations across the country that have the bitcoin purchase functionality and the consumer response has been quite positive. We're excited that the expansion continues with access now in the Sacramento area."
Demand for Bitcoin on the Rise 
At a time when conflicts, national debt crisis, unrests, natural disasters and economic turmoil in various parts of the globe including Iran and Venezuela, is gradually transforming bitcoin (BTC) into a safe haven digital asset due to its borderless decentralized nature, the Coinme team has hinted that Sacramento area promises to be one of its strongest markets for bitcoin.
Also adding voice to the latest expansion initiative, Neil Bergquist, Coinme CEO and co-founder reiterated that:
"Sacramento promises to be one of Coinme's strongest markets for Bitcoin in the United States. It's very gratifying to meet the growing customer demand through our relationship with Coinstar, and we couldn't ask for a better partner to help people access and enjoy the power of cryptocurrency."
In related news, BTCManager reported earlier in April 2019 that Coinme was putting plans in top gear to expand its bitcoin-buying service to 2,000 locations and 19 states in the U.S.