Samourai Bitcoin Wallet Releases Update: Continues to Offer the best Experience on Android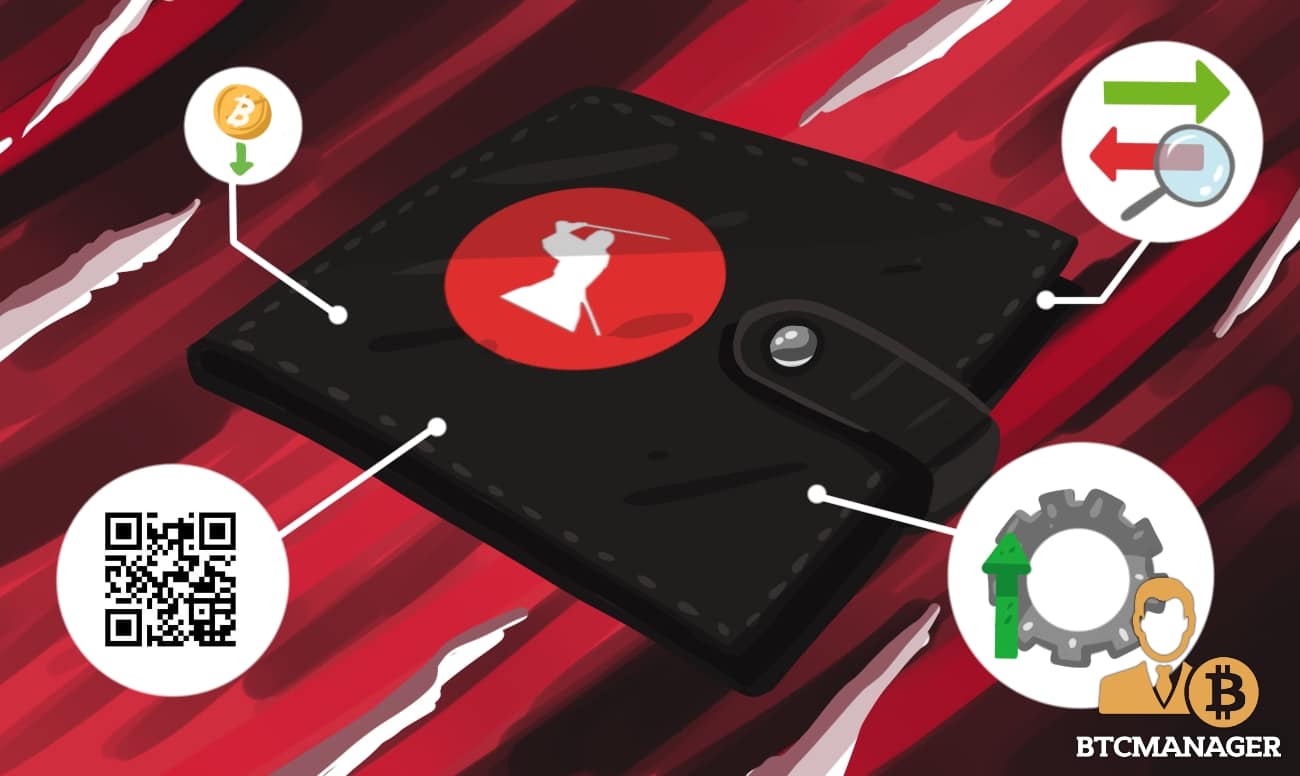 Interest in cryptocurrencies and digital tokens has scaled new heights this year. Larger number of users completing payment transfers using digital currencies translates into a higher demand for cryptocurrency related services such as wallets and digital exchanges. As a result, several cryptocurrency wallets were launched between the start of 2017 and August 2018. However, users face the daunting task of analyzing the pros and cons of each crypto wallet before selecting and using one. For Android though, it turns out that the Samourai cryptocurrency wallet stands out among the rest for several of its differentiating features, particularly concerning security, privacy, and efficiency. 
Notable Features of Samourai
The wallet has a simple and easy to use interface and provides support for only the oldest and most popular digital currency: bitcoin. Samourai has several notable features such as AES-256 encryption and a secure PIN login. It is even a hierarchical deterministic wallet. For additional privacy, the wallet has built in support for TOR and VPN, which allow users to route transactions via an anonymous IP address. As part of the Samourai 0.98.75 update, users will now be able to view the real time status of their transactions. The public version, released on July 29, 2018, shows a full screen overlay with the current status of the transaction.
We asked the Samourai wallet team what they thought the made the wallet stand out from the pack. They said,
"There are numerous features available in Samourai wallet that make it stand out from the pack. PayNyms made Samourai the first to feature full BIP 47 implementation, and brings stealth addresses to mobile. We are also proud to offer Ricochet, a premium transaction in Samourai specifically designed to improve fungibility and confound Blockchain spies. These are just a couple of the standout features in Samourai, a wallet fundamentally designed with user privacy and security at its core."
Another feature of the wallet is called Coin Control, which allows users to access a list of unspent outputs in the wallet. Any bitcoin holdings currently in the wallet of the user that can be spent in the future are termed as unspent outputs. They are the combined value of all satoshis or bitcoins in the wallet of the user. Coin Control allows users to control the order of utilization of these unspent outputs during a bitcoin transaction. Users can also mark any unspent output in their wallet as "do not spend." Users can use this label to either classify them for spending later or removing them from the current wallet balance. The most important feature is perhaps that unspent outputs marked as "do not spend" will not be added to the balance of the wallet but will show up separately. Users can modify the spending status of their coins at any given point of time.
Dust Tracking Feature to Enhance Privacy
The Samourai wallet uses a process called dust tracking to ensure better privacy for its users. A popular method employed to deanonymize cryptocurrency users is to send a small amount of bitcoin to their address. The wallet then combines this small amount of cryptocurrency with other holdings in the wallet. A network of transactions is created when these digital currencies are spent, and this could partially reveal a link of associated crypto addresses with the wallet.
In a statement addressing this, the wallet provider said, "If your wallet receives a low value transaction anything less than 1000 satoshis, you will be alerted and given the choice to mark the dust output as 'Unspendable.' If you see this alert and you weren't expecting the incoming deposit we recommend blocking the transaction for your privacy. As always, the Unspendable tag is reversible if you decide to change your mind later."
Batch Spending for Cheaper and Efficient Bitcoin Transactions
The wallet provider received plenty of feedback from users requesting a feature to combine several unspent transactions into one. Samourai rolled out a batch spending feature in February 2018. It allows a user to send multiple transactions at the same time in the same block. The benefit of this is that it reduces transaction fees. A user could save multiple transactions throughout the day and process them together at once at a later time.
The Samourai team said, "Add transactions throughout the day or week, or month, or year to your Batch Queue which will remain saved until you manually clear the queue or broadcast the transaction." Users who need to make more than one transaction at any given point stand to benefit greatly from this move.
Another feature of batch spending is that it allows the user to manually set a transaction fee for the transaction. Whenever users transfer digital currencies to their own account but to a different address, they could use this feature to save on the amount of transaction fee paid. A transaction with low priority will take longer to execute, but if the user is willing to wait, it is perhaps worth doing so to save costs.
Full Bech 32 and Boltzmann
Samourai wallet is compatible with BIP 84, which means that users can send and receive bitcoin from a bech32 encoded address. The bech32 address for each wallet can be easily seen on the "Receive" screen. The wallet provider acquired OXT blockchain explorer in December 2017. It has since been working closely, "to audit the transactions that Samourai Wallet creates, looking for fingerprints and metadata that could be extracted from public transaction data by blockchain analysis companies." It also employs the Boltzmann script which returns the entropy of transaction. 
Talking about the future of Samourai, the development team stated,
"We plan to continue to lead the way on privacy and security in this space. There are several new features slated for release with 1.0 that will provide users with even more than before. One of the most highly anticipated of these features is Whirlpool, which will introduce powerful mixing tools for all users to further preserve their privacy, security, and the fungibility of their bitcoin."