Samsung SDS to Unveil European Shipping Logistics with Blockchain Platform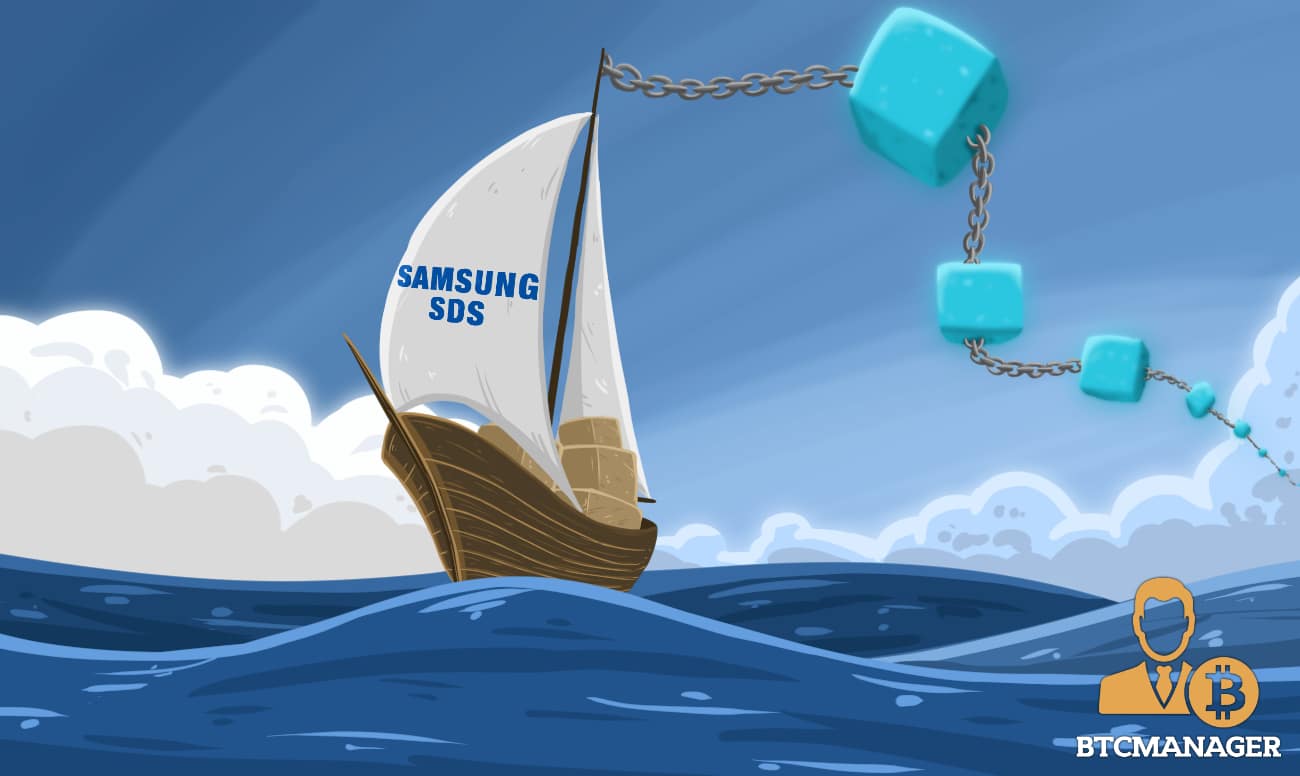 The Netherland's third-biggest bank, ABN AMRO announced a partnership between Samsung SDS and the Netherlands and Rotterdam Port Authority that will allow the interoperability verification with the help of the blockchain technology, as per a press release on October 23, 2018. 
Cross-Border Blockchain Platform 
Samsung SDS has just signed an agreement with ABN AMRO, one of the three largest banks in the Netherlands, and the Rotterdam Port Authority, which sees Europe's most significant freight volume, for a blockchain technology-based shipping and logistics business. This will prevent document forgery through the export customs logistics service and allow a more prominent and active control over the whole export\import logistics process.
According to the press release, Samsung SDS Kim Hyung-Tae Kim, vice president of logistics division, stressed:
"With the success of this project, we will strengthen our leadership in the blockchain-based logistics field and contribute to enhancing the competitiveness of national logistics."
Through this agreement, the Rotterdam Port Authority will establish customs clearance and export customs logistics services with private groups and will redesign business procedures.
To apply the technology to the shipping and logistics of Rotterdam Harbor Corporation business model, Samsung SDS will carry out a demonstration project enabling its blockchain platform called Nexledger to interact with ABN AMRO's Corda blockchain platform which is in its final stage of completion. In particular, the pilot project is characterized by Samsung SDS 'blockchain platform, which is compatible with ABN AMRO' s blockchain platform, which is specialized in financial transactions, to verify compatibility between different platforms.
Samsung SDS applies its platform Nexledger, which has real-time mass transaction processing and smart contract capabilities, and a management monitoring system, to various industries such as finance, manufacturing, logistics, and the public sector.
Salient Features
Samsung SDS platform is oriented for enterprises, and when the pilot project of deploying the blockchain platform to the port of departure interconnecting Rotterdam to the port in Asia is completed, it will simplify the financial transactions such as confirmation of receipt and payment and real-time sharing of documents related to receipt and entry.
Samsung SDS has already proven itself with its platform by showing its innovation and stability in the logistics field of Nex leisure blockchain platform. Last year Samsung SDS was involved in a consortium project related to marine logistics in which 38 private, governments, and research institutes participated.
The three companies participating in the project are planning to expand their business to foreign organizations and shippers in the future as well as to develop their connections with other company's blockchain platforms.
Samsung SDS move is proof that industry giants are now not only looking to leverage their businesses by implementing their blockchain platform services but are also seeking to meet interoperability standards so that it can be compatible with other blockchains.