SANUSCOIN Combines Traditional Economics With the Power of Crypto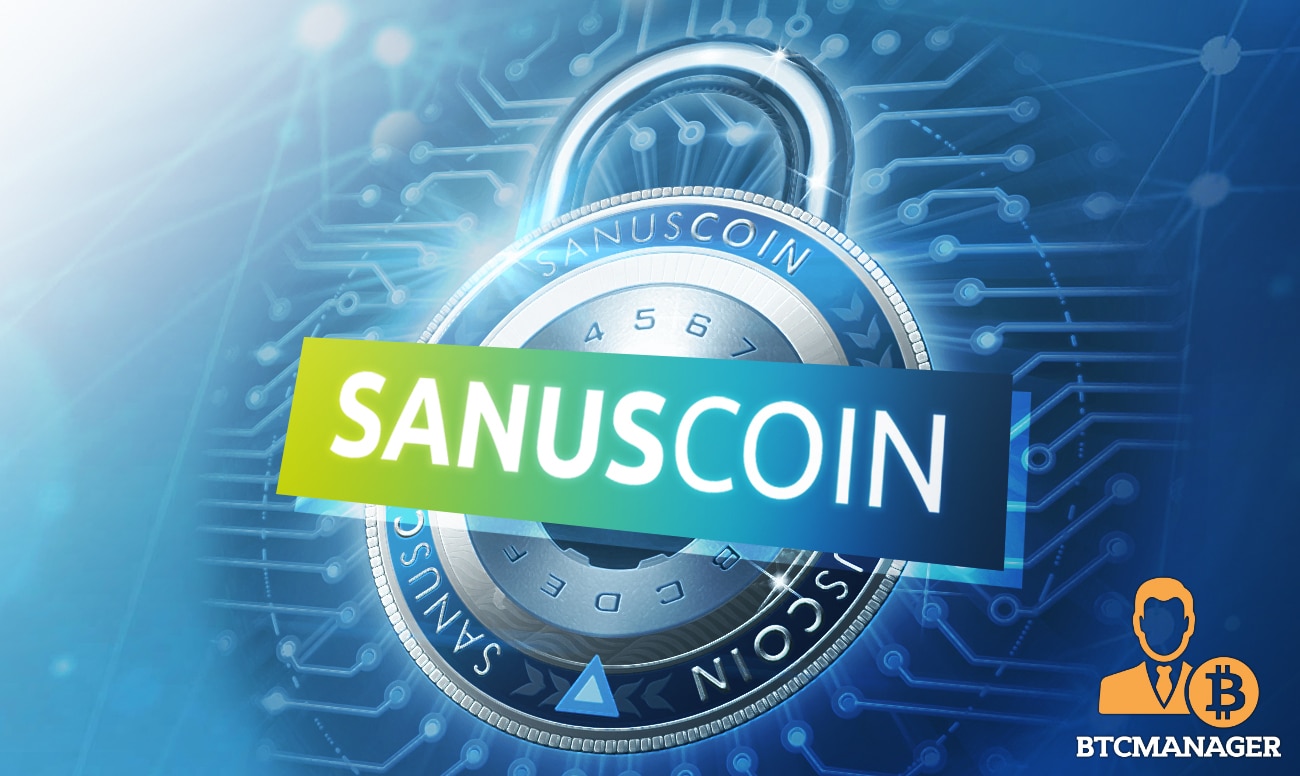 For the longest time, it seemed like traditional financial institutions and cryptocurrencies were at odds with each other. It's easy to come to that conclusion if you do a cursory study of how each of these systems work.
The currencies that we use to buy goods and services every day are backed by governments, and their movement is overseen by banks. There is a degree of institutional heft behind these currencies that engenders trust in the system of exchange.
Cryptocurrency upends the need for institutional oversight by creating a decentralized system where trust is established using an immutable ledger, the blockchain. Now, the need for a central authority is gone, but transactions are more complex and take longer to be processed as a result.
Clearly, there are advantages and disadvantages to each system. Federal currencies are a relatively trustworthy store of value. However, they are prone to inflation and economic crashes, as we saw in the late 2000s. Cryptocurrencies support transactions directly between peers, but they can be energy intensive, and transactions are usually slower.
Combining tradition and innovation
Since traditional banking and cryptocurrency have different things going for them, people tend to put their trust in one of the two systems. It's either the comfort of state-backed currency or the renegade freedom of cryptocurrency. But, if both have their advantages, why not find a way to get them to work together?
That is what the creators of certain new coins have been trying to do. An example of that effort is the SANUSCOIN (SAC) by SANUSLIFE, a company that develops cutting-edge water purifiers and natural wellness products.
SAC is built on the Bitcoin blockchain, and exactly 777,777,777 tokens were generated in 2018. Since there is a hard limit on how many tokens exist in total, the coin is protected from inflation.
SANUSLIFE built the SAC ecosystem so that one-seventh of the total coin volume goes into distribution at the beginning of each year in exchange for its cashback credits. The coins serve as digital vouchers that can be used to pay for SANUSLIFE products and products sold by merchants who have partnered with the company.
The wallet is an important part of the cryptocurrency experience, and SANUSLIFE decided to go the bespoke route on that front. Any SANUSCOINS that you own are held in the SANUSWALLET, which is essentially a blockchain wallet where you can also store Bitcoin.
So, let's say you want to purchase a SANUSLIFE product. You would start by downloading the SANUSAPP, which has a feature called SANUSMAP that lets you identify stores near you that accept SAC. You don't have to worry about converting from one currency to the other, no matter where you are in the world, because you're using a cryptocoin that works the same everywhere.
This means that you can stroll into any partner store and pay for goods or services using SAC via the SANUSWALLET. Along with purchasing goods and services, you can also exchange your SAC for USD coins at any time.
The integrity of the SANUSCOIN ecosystem is maintained through all of this because the tokens are overseen by a custodian bank. This bank stores the tokens and disburses them to transaction partners as soon as customers initiate a purchase. That way, you get the benefits of decentralization and the security of a custodian bank that makes sure all transactions are above board.
An additional perk of using SAC is that you also contribute to an environmental cause. For every transaction that you make using the coin, a small amount is channeled to SANUSPLANET Foundation, an organization that is involved in various environmental projects around the world.
New trends
SANUSCOIN is an interesting case study in what becomes possible when traditional economic institutions and cryptocurrencies work synergistically.
For a while, cryptocurrencies were only seen as speculative assets. They were bought and sold based on the movements of the market.
But we're now beginning to see ways in which cryptocurrencies can be used as a digital payment option. The emergence of this trend makes cryptocurrency a lot more potent as a technology, and it also makes it more beneficial to those who invest in them.
The key seems to be to marry two disparate economic approaches and use innovative incentives to bring more customers and merchants into the ecosystem. The more that happens, the more we will move towards a world with financial instruments that are both secure and decentralized.