SaTT Soaring to New Heights with HitBTC Listing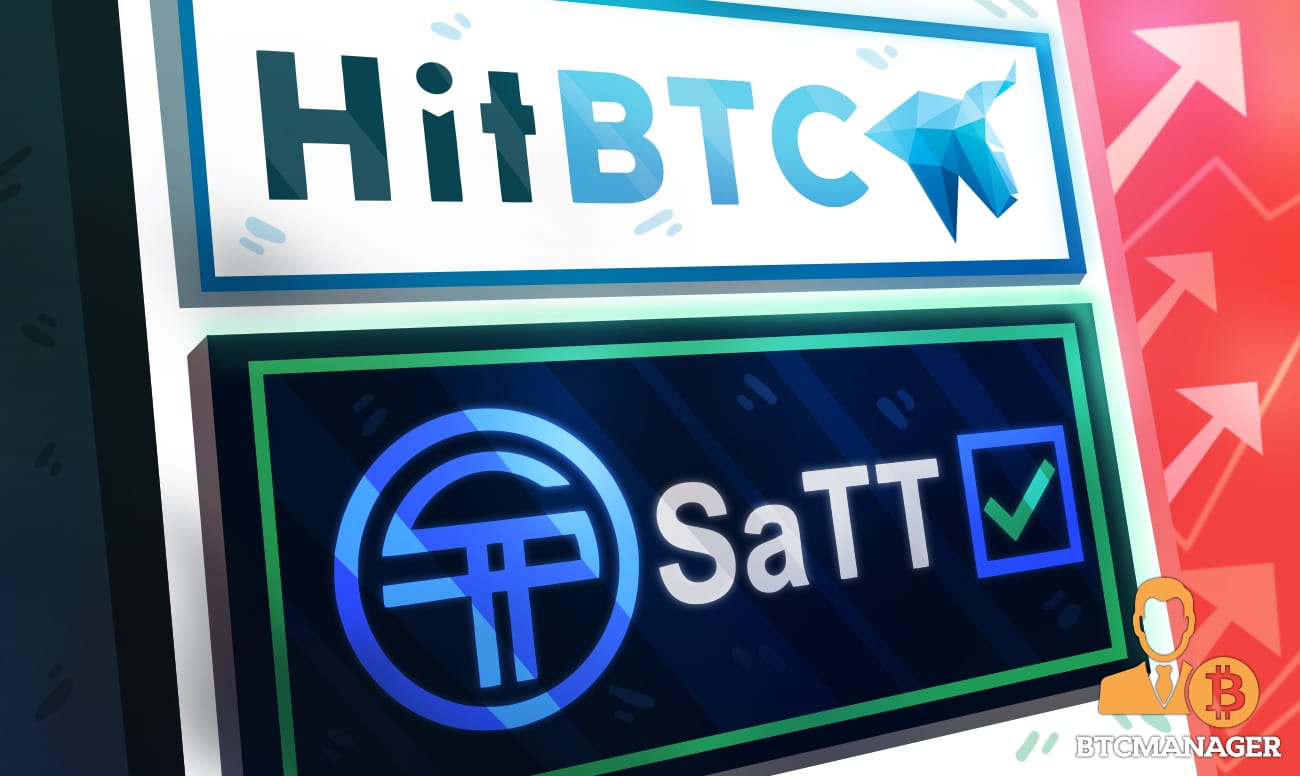 SaTT, short for Smart Advertising Transaction Token, has been creating a lot of buzz in the blockchain industry for quite some time now. SaTT's features encompassing transparency, competence and its non-custodial gateway are the reasons behind the product's immense popularity in such a short time worldwide. Now that it is getting launched on HitBTC – one of the best and most popular crypto-exchange platforms on the blockchain space – SaTT is creating more ripples than before.
SaTT is an advertising product technology that aims to bring the power of blockchain to the advertising industry by quantifying ad campaign performances universally. SaTT manages to connect advertisers to publishers, enabling the latter to earn from their content. The revenues generated depend on the number of leads generated, which in the social media world translate into the number of views, likes, shares and comments.  
SaTT's Spiralling Popularity – A Revolutionary Product
No matter how many commercial and industrial sectors blockchain has ventured into, the advertising industry was one it had almost not touched. Yet, one cannot deny the mammoth scale social media and content creation have attained today. With SaTT revolutionizing this industry through its range of blockchain-based products and services, it has emerged as the talk of the town in recent times, and rightfully so.
The advertising industry, despite its scale and relevance, is beset with multiple challenges. Chief among them are high fees of operations, delayed payments, lack of transparency and centralized governance leading to lesser accountability in the event of risks, underperformance and glitches. SaTT's dApp emerges to the rescue, providing users with lower costs, efficient decentralization, pertinent statistics and prompt payment benefits among many other features. 
In doing so, SaTT's Smart Contract helps improve the relationship between content creators and advertisers with its reliable and efficient platform services. The benefits are both-sided. Advertisers can access several international creators without interventions by middlemen. On the other hand, content creators are safe from frauds and forgery due to SaTT's reliable token exchange. 
With this seamless steering of both campaign creation and monetization on the same platform, all the different stakeholders benefit simultaneously in the large content creation industry. 
SaTT is Getting Listed on HitBTC
Adding another feather to its colourful cap, SaTT is getting listed on one of the most popular and advanced cryptocurrency exchange platforms in the world – HitBTC with BTC & USDT pairs. The platform hosts more than 1600 trading pairs presently and is set to grow further with time. Besides dealing with an exchange, custodial and other related services, HitBTC has outscored most other crypto-exchanges in terms of transparency and consistency. 
The cryptocurrency exchange platform has a "Great" TrustPilot score and offers a wide array of APIs, including REST, FIX API and WebSocket, to traders. Its UI interface is appreciated by even the most sophisticated traders, making it a popular choice among all tiers. Calling itself the "world's most advanced" cryptocurrency exchanges, HitBTC's total exchange volume stands over $2.63 billion today. Tether, Bitcoin, USDC, Ethereum, and DAI are the top 5 currencies dominating its exchange sphere. 
HitBTC is also one of the first cryptocurrency exchange platforms to introduce swift and powerful API, automated trading tools and algo traders. With its current performance and summarily increasing popularity, HitBTC seems all set to grow astronomically over time. 
Surging Ahead: SaTT Has a Lot in Store
Currently, SaTT is trading on leading exchanges such as Probit and BW.com. It is also listed on two of the most popular and largest DEXs by trading volume, Uniswap and Binance DEX. The most recent of its listing is the unveiling of SATT BEP20 on Pancake Swap, the largest Binance Smart Chain DEX which came as a timely move to the community, a development that sets SaTT on the path to becoming a prominent actor in the Binance ecosystem.
SaTT getting listed on a major platform like HitBTC is big news indeed. Both SaTT and HitBTC are currently widely popular and seem to have a lot in store for blockchain enthusiasts in the time to come. SaTT, for one, has a lot to offer the blockchain-infused advertising space with Metamask wallet connect, Two-Factor Auth via Google Authenticator, and E-commerce integrations among important milestones in its future roadmap. 
Next big step for SaTT according to their roadmap, the proof of concept of the solution on the BSC. An event that we will follow closely and which we are sure will cause a stir in the advertising industry!