Saudi Arabia and the United Arab Emirates (UAE) to Launch Pilot Cryptocurrency for Cross-Border Payments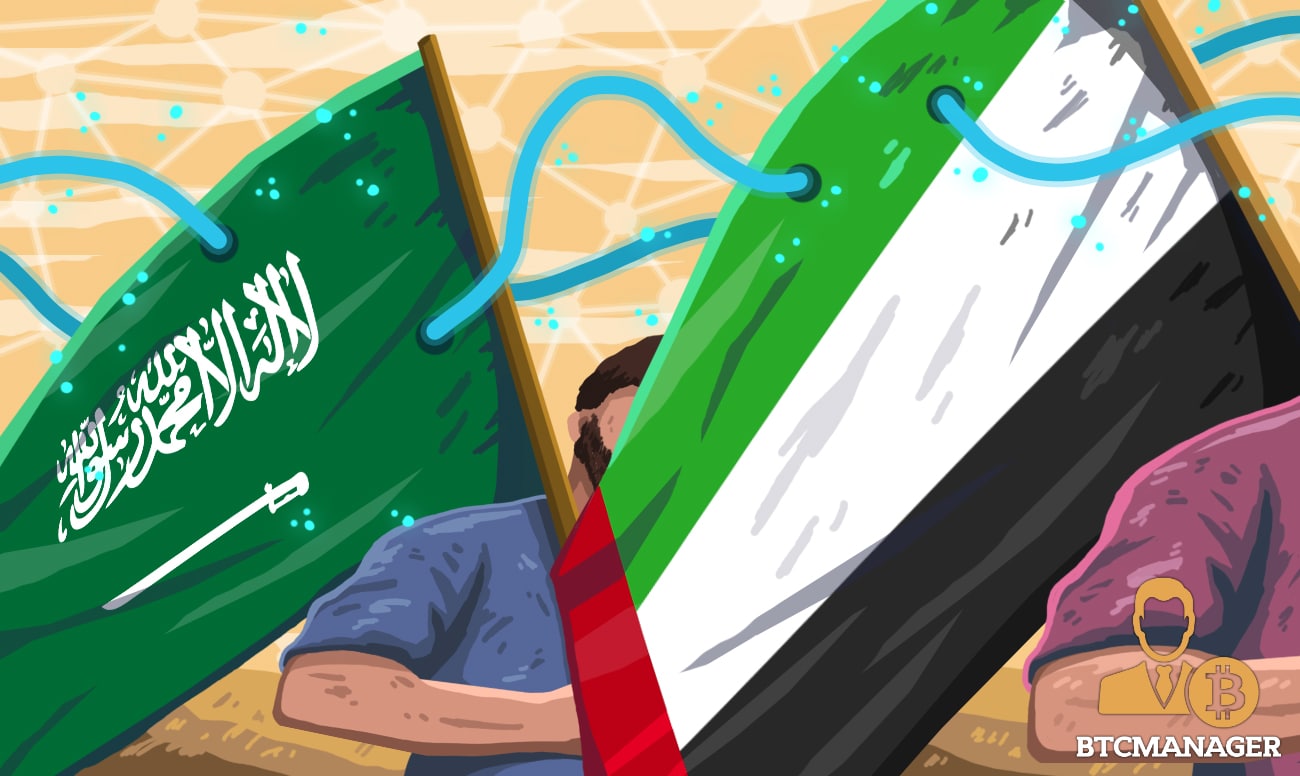 Saudi Arabia and the UAE have launched a cryptocurrency aimed at facilitating cross-border payments. The new digital asset was unveiled during the first meeting of the Saudi-Emirati Coordination Council held on January 19, 2019, in Abu Dhabi, according to a WAM report.
National Crypto
As stated in the WAM press release, the Executive Committee of the Saudi-Emirati Coordination Council in a meeting held in Abu Dhabi on January 19, 2019, has launched seven strategic initiatives including a joint cryptocurrency aimed at enhancing cross-border payments.
According to the statement, at the pilot stage, the digital currency will be used by banks within the region for cross-border payments.
The authorities also hope that the joint national crypto will help financial institutions in the area to gain a better understanding of distributed ledger technology (DLT).
Reportedly, the virtual currency is powered by a "distributed database between the central banks and the participating lenders from both regions."
Safeguarding Investor Interests
In addition to enhancing international payments, the Saudi-Emirati authorities have reportedly hinted that the cryptocurrency seeks to safeguard investors' interests, set technology standards and assess cybersecurity risks, while also determining the impact of a "central currency on monetary policies," and more.
Notably, the meeting also saw the launch of the Joint Supply Chain Security Cooperation program which is aimed at testing the existing supply chain security systems in both nations and see how prepared they are to withstand emergencies in times of disasters and "to identify the points of improvement and create a robust implementation plan accordingly.
Saudi Supply Chain with DLT?
While bitcoin trading remains an illegal activity in Saudi Arabia, there is a significant possibility the government may be looking to adopt blockchain technology to strengthen its supply chain, given that the UAE is already doing great works with the cryptos and the nascent technology.
As reported by BTCManager in June 2018, the Abu Dhabi regulators, the Abu Dhabi Global Market (ADGM) introduced cryptocurrency regulations in the country's economic zone, to govern the activities of bitcoin https://bitcoin.org/-linked  businesses and protect investors.