Shanghai Gas Moves Into the Second Phase of Their Project With VeChain (VET)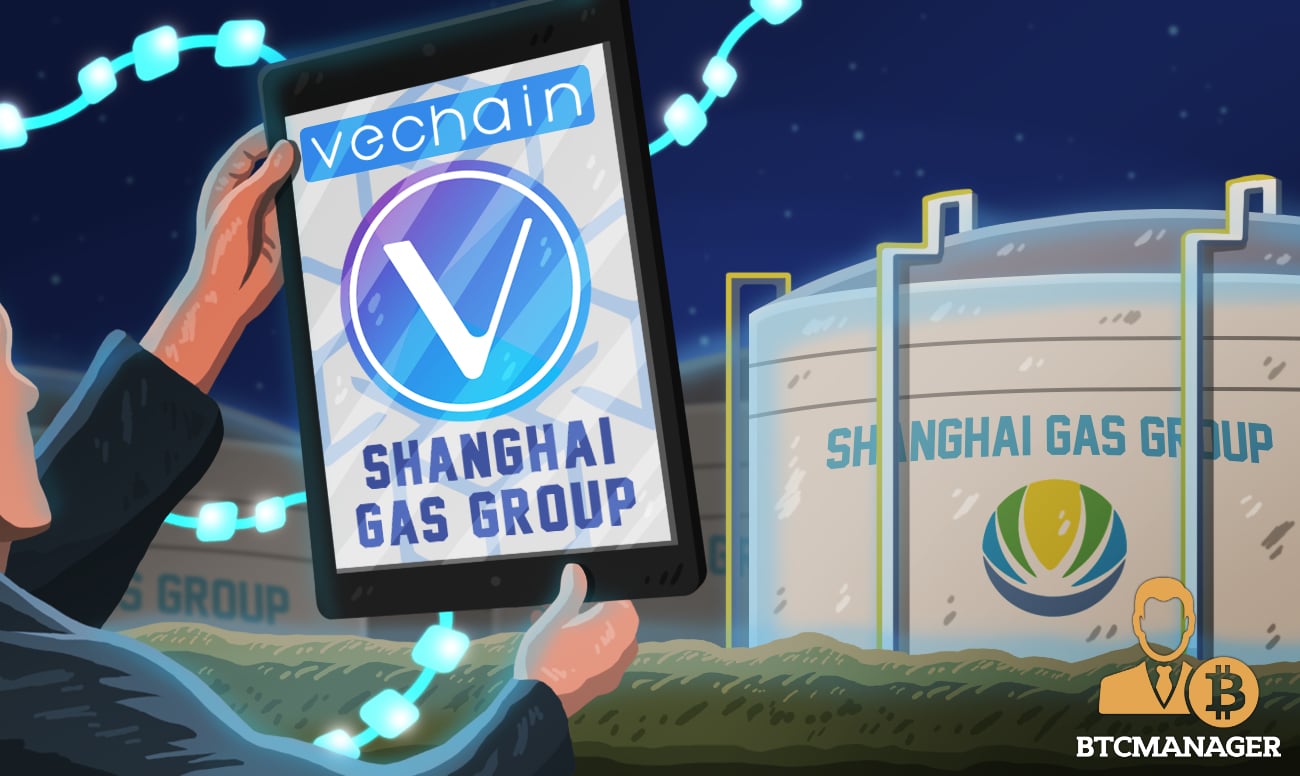 Four months after announcing their partnership, the VeChain Foundation, and Shanghai Gas (Group) Co. Ltd, have entered the second phase of the energy giant's digitization drive. This is as per reports on Aug 9 where Chinese media outlets revealed that the present objective is to check the feasibility of the VeChainThor integration. A concurrent study will also run to identify and examine new financial opportunities in the energy industry.
Shanghai Gas and VeChain Foundation Couple
Shanghai Gas is a dominant gas player in China controlling over 90% of market share in the city. With a huge operational presence and a vast network of storage facilities, the first phase saw details of deliveries, LPG quality data, and information of storage facilities secured in the VeChain Thor blockchain via VeChain ToolChain. 
Aforementioned, the second phase will now see the investigation of the feasibility study of VeChain Thor integration, research of logistic management, promotion and trading of energy, and identification of new financial opportunities in the energy sector.
The VeChain Foundation and Shanghai Gas have a pact to optimize the latter's grid operation. By leveraging the benefits of the former's blockchain, solutions will be devised for operational efficiency. This is a big step towards actualizing the realization of a trustless Energy-as-a-Service ecosystem. 
Unveiled in April — after a successful pilot, Shanghai Gas–against all odds, remained online as the virulent disease wreaked havoc. 
Of Efficiency and Transformation
By shifting their operations to the blockchain, Shanghai Gas can automate key departments, especially in logistic management and energy trading. Moreover, they will improve coordination and engagement between stakeholders in the energy sector by taking advantage of blockchain's immutability. 
The success of the first phase served as a reference in their roadmap as the energy giant embarks on transforming its operations. Through the automation of processes and immutability of the transparent blockchain, hitches like informational barriers common in the supply chain will be eliminated. Overly, this contributes towards the creation of a compact and reliable database for the risk management of natural gas.  
On Aug 5, the world's third-largest past producer, De Cecco, became the first major Italian food company to adopt VeChain for the COVID-19 infection management system together with DNV GL.