Shapeshift Releases CoinCap.io, A Revamped Price Tracker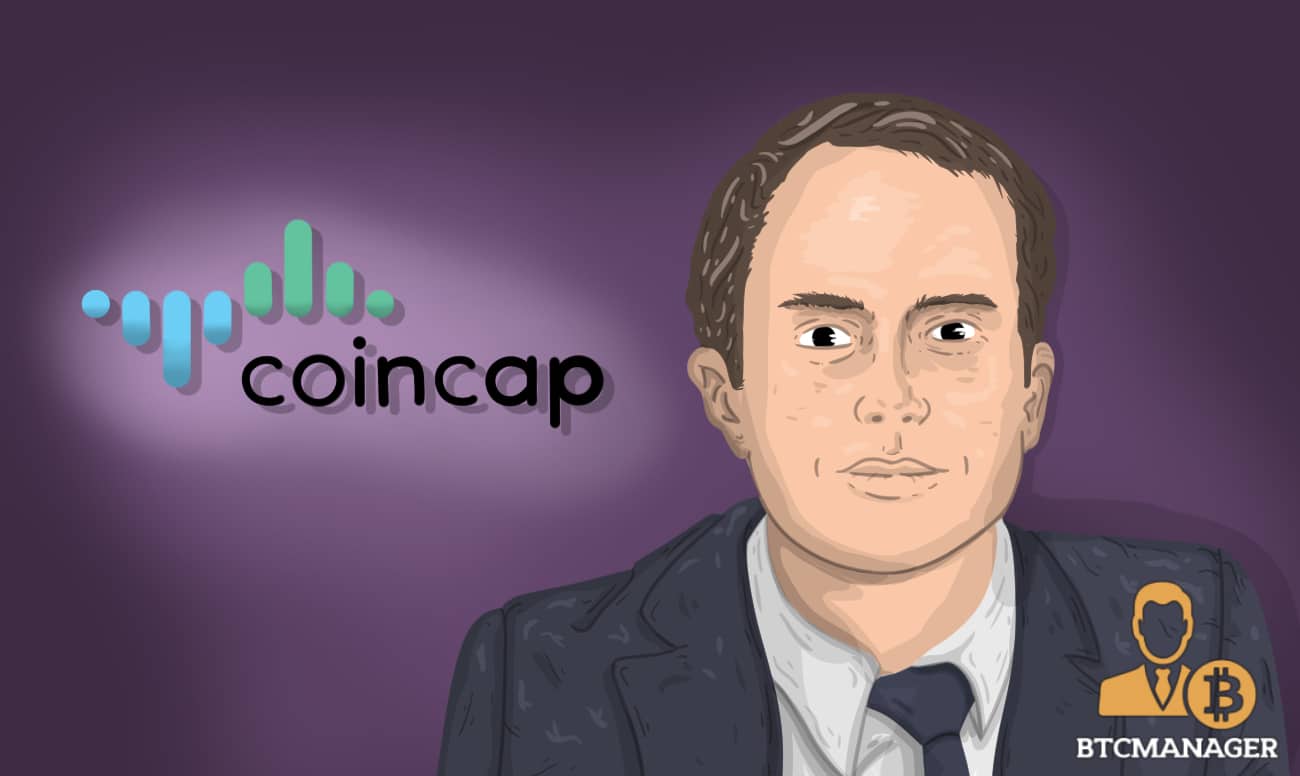 Trading cryptocurrencies are easy but identifying arbitrage opportunities is difficult due to numerous exchanges across the globe. Prices of cryptocurrencies vary across these exchanges making it difficult for the trader to decide where should he purchase and also if there is a possibility to arbitrage.
With multiple exchanges and the volatility that still exists in the crypto market, a trader needs to have access multiple databases to analyze and assess the market sentiment before one buys cryptocurrencies. Another aspect to investment is the ICO's, a wealth multiplier for investors, which is a time-consuming task for investors as they have to research latest ventures in the market that has the most exciting future prospects.
With so much of complexity, an investor has to keep a tab on multiple cryptocurrency exchanges and apps to ensure the investment leads to maximum profit. To solve this hurdle of looking at different websites and apps, many have introduced what we call it digital currency price aggregators and trackers.
To explain in simple terms, a cryptocurrency price tracker keeps a tab on all necessary price related information that is available and provides it to the investor at one place so that he can view it at a glance. As the craze for cryptocurrency picked up, a lot of price aggregator and trackers emerged providing a variety of services to make the investor 'trade ready'.
Some of them provided different types of historical data making it easy for the trader to match and compare the prices with cryptocurrencies track record, while some provided data to match performance between cryptocurrencies. But what was more important and mattered to the investor was the accuracy and promptness these price aggregators showed in capturing prices as it had a significant impact on the decision of the investor.
Hence investors started searching for a tracker that was updated constantly and regularly and was reliable in terms of accuracy of data. This timely assessment of demand and the variety of services that the investor asked for led to the emergence of more efficient price trackers that kept the investors updated with the latest moves of the market.
Enter the Voorhees Price Tracker 
CoinCap is a cryptocurrency price tracker and aggregator platform and a product of Shapeshift. Although the platform has been in the circuit for a while, ShapeShift recently upgraded the platform to bring in more accuracy and features that would differentiate the platform from its competitors.
The company has completely revamped its service offering of the platform – improving functionality, and simplifying the user interface and the design, massively improved transparency and data reliability with enhanced real-time cryptocurrency market data. The company does not charge any fees for all these functionalities, services and the platform as a whole.
The all-new CoinCap now offers real-time market data for cryptocurrencies and tokens, providing a comprehensive platform which will help users stay informed and updated on the latest market activity.
The information that is currently available on the platform includes a current market cap of the digital assets, 24-hour coin prices and exchange volumes, supply availability for more than 1200 digital coins and tokens. The platform collates and collaborates information from 67 leading global exchanges so that the traders, investors, enthusiasts as well as observers can stay updated whenever and wherever they require.       
CoinCap.Io Improved Features
The company has not just upgraded it data sourcing, procuring and analytics capabilities but also has added a variety of features that make the platform stand out. These include
Best in class real-time price and marketing changes.
The platform separately portrays exchange pair and volume listing allowing users to observe and assimilate the industry at a glance.
There is a separate section called the "Trading View" which provides granular candlesticks charts that allow users to apply technical analysis know-how by investigating the market trends.
The new API is comprehensive and provides a variety of outputs such as rates, exchanges, market information and candlesticks providing a complete analysis offering.
The company has added timestamps to the data feed making it easy for the user to identify the freshness of data
The platform is available on the Desktop, App Store for IOS and Google Play Store for Android devices. The user interface across devices has a user-friendly design for effortless viewing across devices
The platform does not feature any ads thus giving a very clean and neat interface  
The platform also has capabilities dark mode which makes viewing easier.
The CoinCap USP
CoinCap truly believes in providing crypto-based information for investors anytime and anywhere. This is the reason the company has released its mobile app. Not just that, the Apps are loaded with features which are currently not even available on the Web version of the platform.  The main features that make the CoinCap app really powerful are listed below:
Alert Manager: allows users to create alerts which appear as push notifications for price changes or daily, weekly or monthly updates of chosen altcoins or complete portfolios as desirable by the user
Altfolio: Altfolio is a feature which lets app users build up to three separate portfolios of digital assets to manage their digital asset holdings and track their price performance and value anytime the user desires.
The app allows users to see rankings and ratings of all digital coins and tokens by market cap or trade volume, and also allows view details of specific coins.
The app provides real-time updates as coin and token prices rise and fall which continuously flickers depicting changes.
As the platform is supported by ShapeShift, it provides a full integration for users to buy or sell coins with native app connectivity.
Since the app allows to buy and sell coin and tokens, users have an option to opt for extra security with a pin code or touch ID entry.     
ShapeShift is a Switzerland based company that provides a global platform for trading various digital coins and tokens by way of web and mobile platforms. Even though the company's headquarters are in Switzerland its major operations and decisions are taken from Denver in the United States.    
Can CoinCap compete the existing pricing trackers in the market? Share your views in the comments section.