Shiba Inu burn rate rises by almost 2100% amid market uncertainties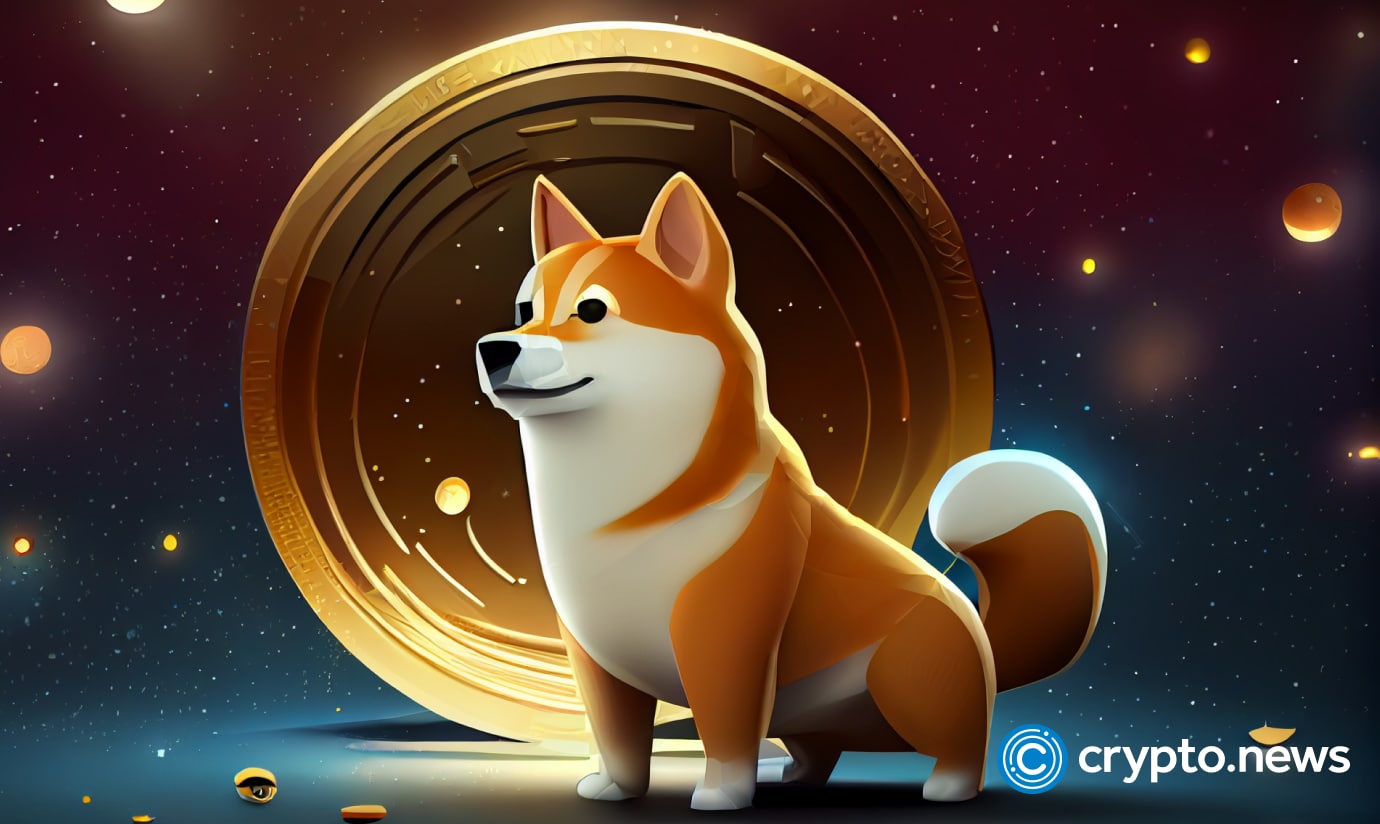 The second-largest meme coin, shiba inu (SHIB), has seen notable drops in its burn rate for two consecutive weeks. Over the last 24 hours, however, the indicator has spiked by almost 2,100%.
According to data provided by SHIB BURN, SHIB's burn rate has increased massively while its price is going downward.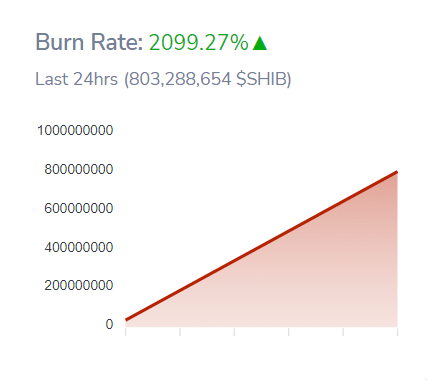 Per the data, over 803 million tokens, worth roughly $8,300 at the time of writing, have been burnt in the past 24 hours. The largest burn transaction — almost 795 million SHIB — belongs to an address that still has $3.2 million worth of shiba inu, as on-chain data shows.
You might also like: David Gokhshtein insists he will delete his 700k Twitter if SHIB ever reaches $0.01
While SHIB's burn rate has risen massively, the price has been tumbling over the past month. As the financial industry witnessed major bank collapses, the US Commodity Futures Trading Commission (CFTC) raised its hand on the largest crypto exchange, Binance, the digital currency market has noticed tensions.
SHIB is down by 1.85% in the past 24 hours and trading at $0.00001035 at the time of writing, per crypto.news data.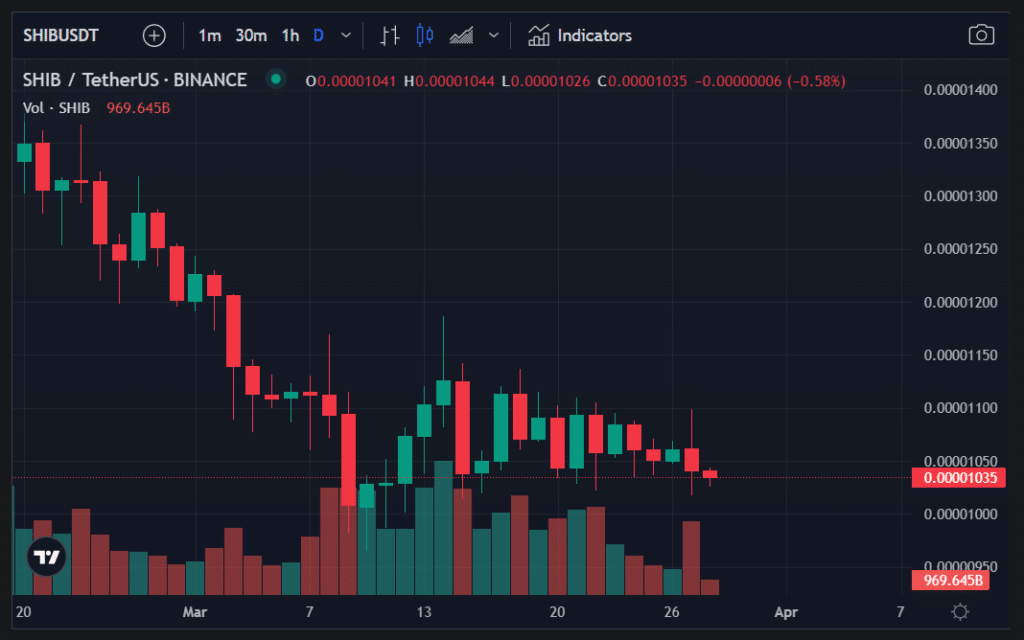 Read more: SHIB falls as community accuses Shibarium developers of copying blockchain code