Shiba Inu's burn rate drops by over 99% as the price plunges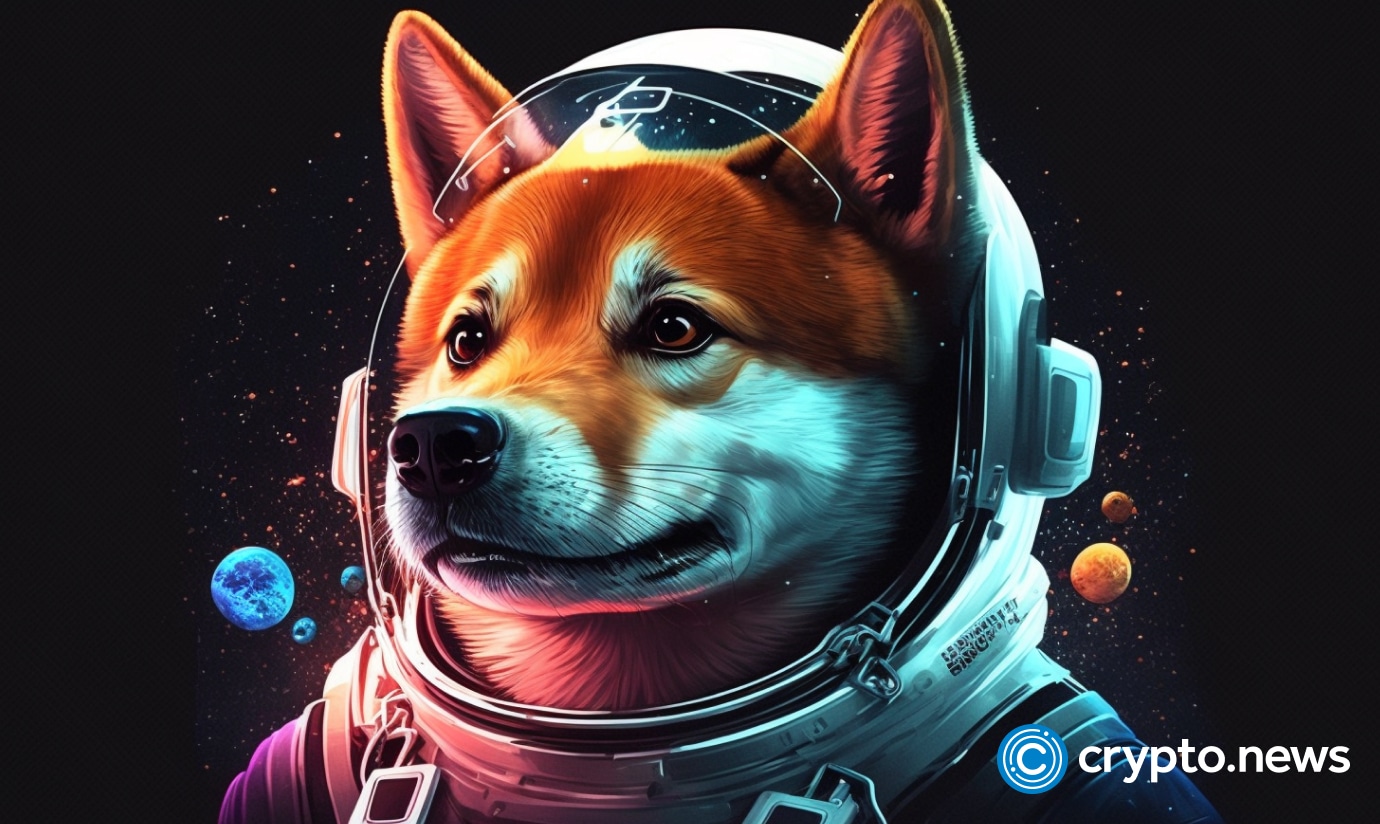 The second-largest dog-themed cryptocurrency by market cap, shiba inu (SHIB), has grown more than 18% over the last seven days, but its price has been dropping in the past 24 hours. Moreover, SHIB's burn rate has also plunged significantly.
At the time of writing, SHIB is down by roughly 4% and is trading at $0.000014. Over the past 30 days, the meme coin has risen by over 65% as the total crypto market cap surpassed the $1 trillion mark, according to CoinMarketCap (CMC) data.
As the dog-themed asset's price started to drop, its burn rate also plunged with only $2.85 worth of shiba inu tokens — 205,000 SHIB — burnt over the past 24 hours. According to data provided by SHIB BURN, more than 410 trillion shiba inu coins have been removed from its initial supply since SHIB's creation in 2020.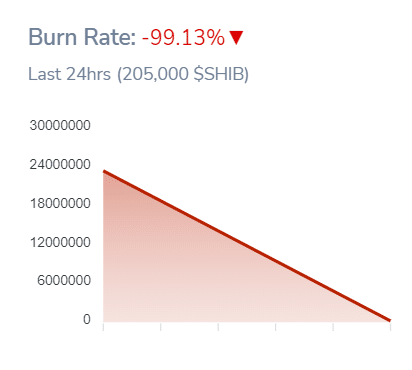 While the two largest memecoins, dogecoin (DOGE) and SHIB, have been on a downward movement in the past 24 hours, some crypto signals suggest a possibility of a bullish momentum, according to a crypto.news report.
Per the report, the total memecoin market capitalization reached $21.54 billion with an over 2% dominance of the global crypto market cap. It's worth noting that nearly $19.7 billion of the total memecoins' value belongs to DOGE and SHIB alone, at the time of writing.