Shibarium hits 100k wallets milestone amid relaunch
Shibarium, Shiba Inu's (SHIB) recently introduced layer-2 blockchain, has hit the 100k wallets milestone.
In an Aug. 28 blog post, Shytoshi Kusama, the lead developer and co-founder of Shiba Inu, announced the resumption of Shibarium's operations. 35,000 wallets went live within 24 hours after the relaunch of Shibarium that day.
The Shibarium network's growth has continued since its relaunch, with its active wallet addresses and transaction volumes surging by 55.8% and 20.2%, respectively, as reported by Shibarium.
Shibariumscan, the block explorer provided by the ecosystem, shows that over 138,570 wallets are now active on the network. Moreover, there are over 463,000 transactions carried out across 353,584 individual blocks, with an average block time of just five seconds.
Notably, the price of the SHIB meme coin has been impacted positively by Shibarium's latest milestones.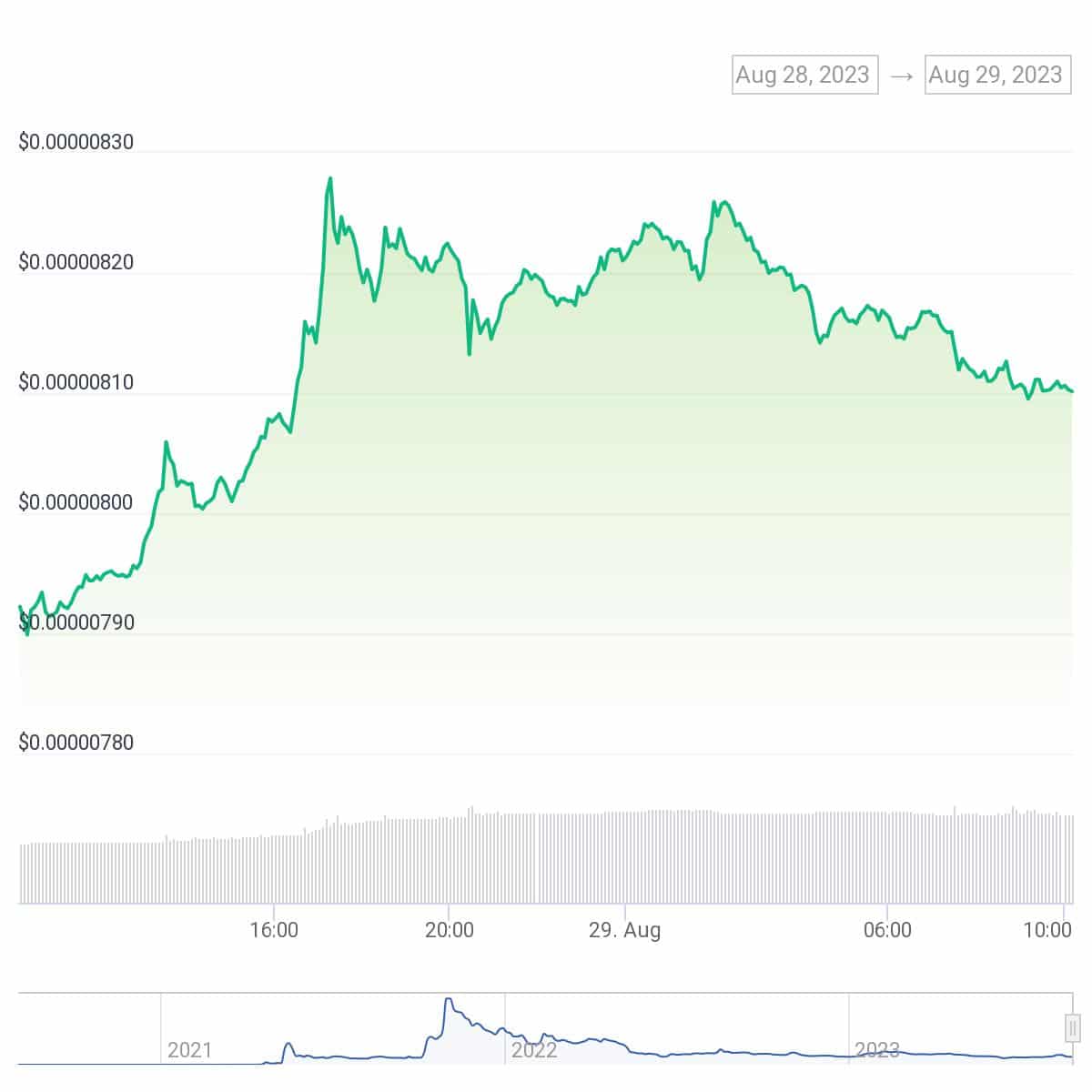 According to data from CoinGecko, the price of SHIB is hovering around $0.00000811 at the time of writing, representing a 1.1% increase in the past 24 hours. 
Shibarium weathering the storm
The launch of Shibarium faced several technical difficulties during its initial run. The Shiba Inu team clarified that the cause of the network's technical issues was an unexpectedly high traffic volume, which led to congestion and increased gas fees.
The average gas fee for a transaction on Shibarium reached as high as $100 at one point, and transaction speeds slowed down significantly, with some users reporting that it took several minutes for their transactions to be processed.
The team behind Shibarium denied reports of bridge problems and asset losses, calling them FUD. The project's lead developer acknowledged the technical difficulties during the Shibarium launch but claimed they were unrelated to the blockchain's design.