Singapore: Carpooling App Ryde Allows Customers to Pay with Bitcoin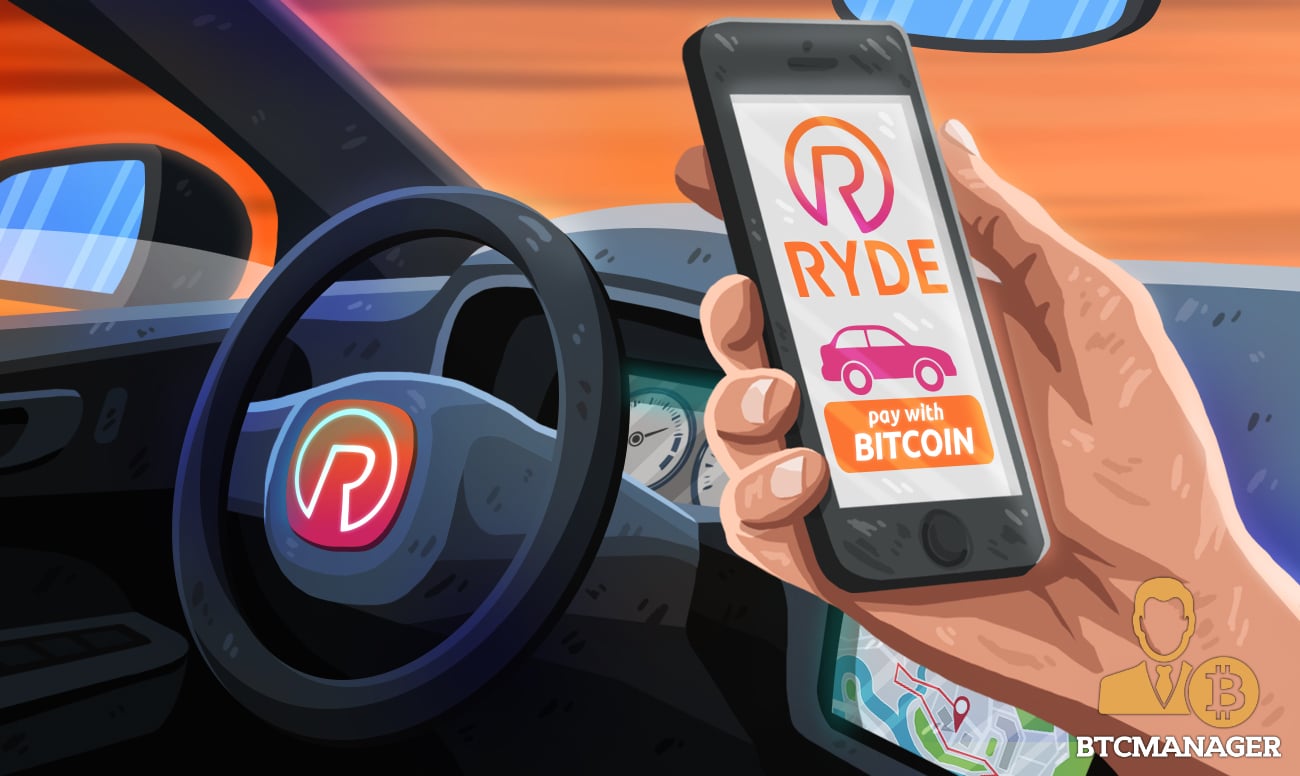 Singapore-based carpooling app Ryde will now let customers pay for rides with Bitcoin (BTC), reports Coindesk, June 17, 2020.
Pay for Rides with Bitcoin
From next week onwards, Ryde users in Singapore will be able to pay for their commute via Bitcoin. Per sources close to the matter, customers will now be able to store and convert BTC to Ryde's native digital token RydeCoin with nil transaction costs.
Ryde customers can store their funds in the app's digital wallet – RydePay. Customers can use the wallet to convert BTC into RydeCoin to top up their balance and pay for their rides. Notably, the conversion will happen at market place ensuring no discrepancy in the Bitcoin rate being considered for the conversion of funds into RydeCoin.
As per the report, RydeCoin is currently pegged to the Singaporean dollar and customers will be able to top up to a maximum of USD 700 in Bitcoin at a time to pay for the rides. The carpooling firm claims that it's the world's first and only digital currency wallet that enables users to pay for rides via the premier cryptocurrency via its e-wallet. The company is mulling introducing support for several other cryptocurrencies in the future.
Commenting on the development, Terence Zou, CEO, Ryde, told Coindesk:

"I have been watching the developments of this particular space and increasingly I'm sanguine about the prospects of cryptocurrency and its usage,"
Adding:
"Singaporeans have bitcoin but the use of bitcoin in Singapore is limited. We can purchase bitcoin at some ATMs and through crypto exchanges but not many merchants accept it."
Zou added that although the company was already working on integrating crypto features to its app in 2019, the COVID-19 pandemic hastened things up in that regard. He said that in 2019, close to 60% of Singaporeans preferred cash transactions. This figure, however, could now be much lower due to the increased preference for cashless transactions brought about by the highly contagious coronavirus.
Singapore Actively Embracing Crypto
Unlike two other major Asian economies such as China, and India, who seem to be oscillating on their stance toward cryptocurrencies, Singapore has consistently displayed a receptive approach toward digital currencies.
As reported by BTCManager on April 20, 2020, the Internal Revenue Authority of Singapore (IRAS) had published new crypto tax guidelines indicating a tax exemption for hard forks and airdrops.