Singapore Doubles Down, Insists that Crypto Isn't Legal Tender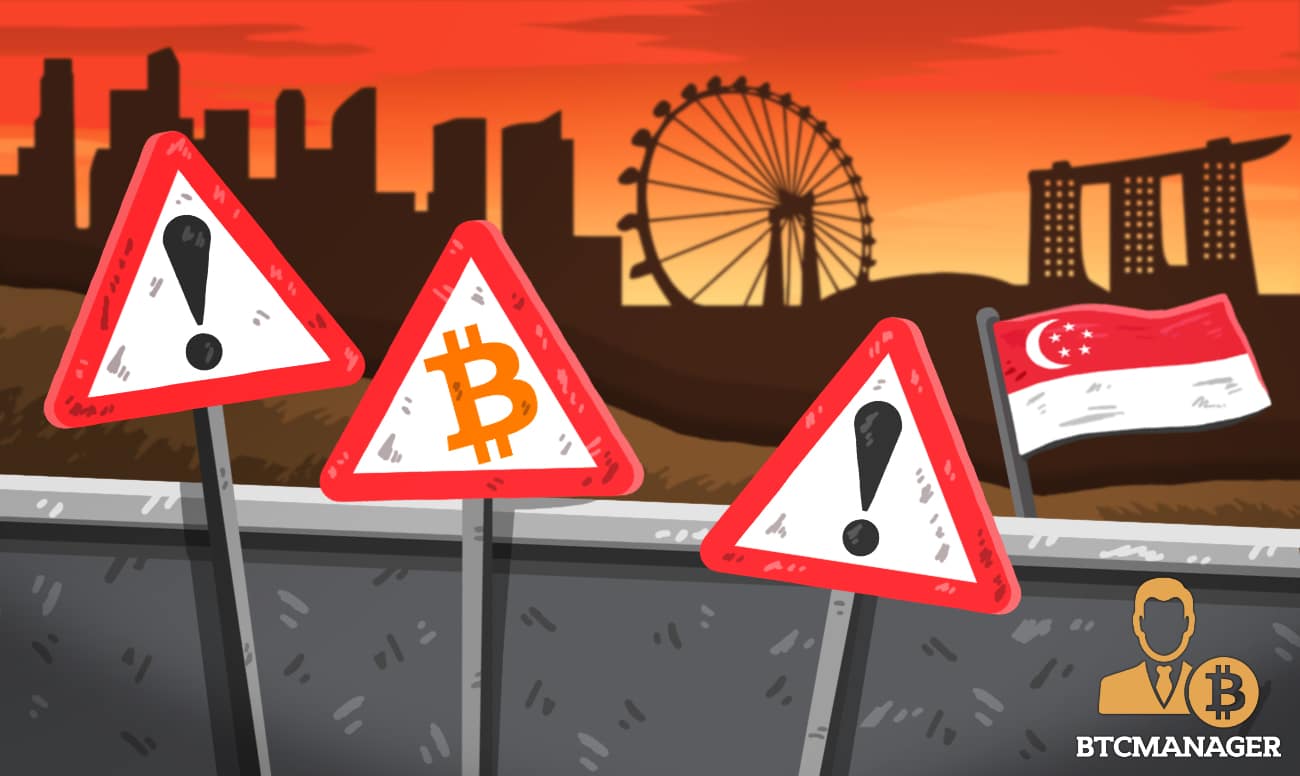 The Singaporean government has declared that cryptocurrencies aren't legal tender and has cautioned business owners against accepting it, just as JK Jewellery has announced that crypto would be accepted in their stores.
The Debate Surrounding Legal Tender
The legality of cryptocurrency varies from place to place. While countries like Venezuela have fully embraced the use of Petro, their national cryptocurrency, other places haven't quite caught on. One such place is Singapore as their Ministry of Law has formally stated that cryptocurrency is not a form of legal tender and also advised businesses to exercise caution before accepting them as payment.
Just last week, a new bill was introduced that addresses money laundering and terrorism financing in the precious stones and metals industry. This coincided with the plans of SK Jewellery, a Singapore-based jeweler, to begin accepting cryptocurrency at their stores.
This planned move was a part of a collaboration with Bizkey Network, a point-of-sale system's startup, with the SK Gold store at The Shoppes at Marina Bay Sands to be the first participating store.
The History of Crime and Precious Stones
In Singapore, precious stones and metals dealers have been required to report suspicious transactions to the authorities. These transactions, however, are not strictly limited to cash and "is not limited by the mode of transaction or the amount, and includes attempted or uncompleted transactions." By this definition, suspicious cryptocurrency transactions can also be reported.
SK Jewellery, when questioned by the press, stated that they have always complied with the orders of the authorities and the case of cryptocurrency will be no different.
As per government requirements, all precious stones and metal delays have to carry out money laundering and terrorism financing risk assessments and set up internal control to reduce possible risks.
As an example, cash transactions that exceed 20,000 Singaporean Dollars (~$14.696,20) in a single day or for a single customer must be reported. The details when dealing with cryptocurrency are a bit more blurry and an exact transaction limit isn't known.
Still, Bizkey says that SK Jewellery will impose a 5,000 Singaporean Dollar (~$3674.05) transaction limit in their stores just to be safe.
For the jeweler, the use of cryptocurrency is merely a means of expanding their user base, with a representative telling The Business Times that the move is "to partake in the growth story of the digital economy without exposing itself to unnecessary volatility in the cryptocurrency markets."
Currently, the jeweler is holding a Token Day campaign which will last till January 27, 2019. During the week, there will be discounts between ten and 20 percent offered to customers who pay for gold or diamonds in cryptocurrency.