SingularityNET Allies with Ocean Protocol As It Prepares to Launch AI-Based DeFi Fund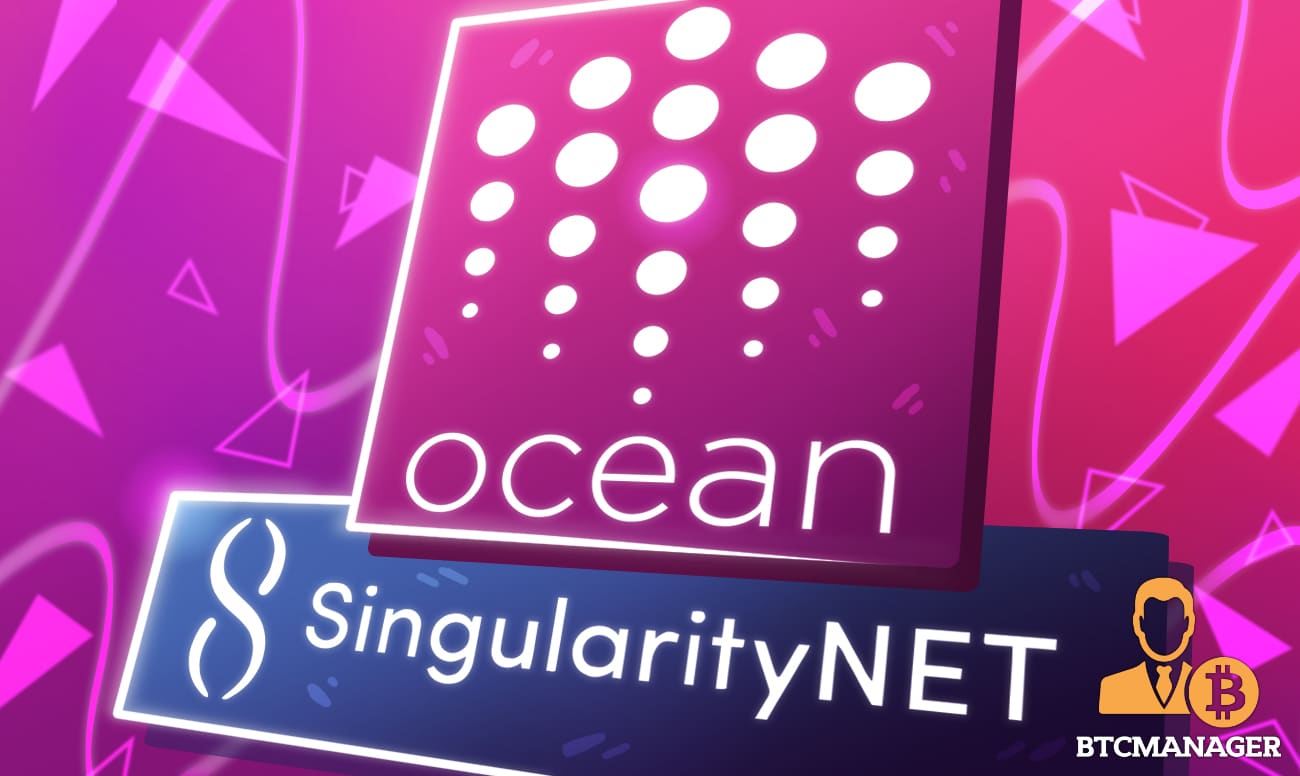 SingularityDAO, the first DeFi spin-off project of SungularityNET has partnered with leading decentralized data provider Ocean Protocol.
SingularityDAO Allies with Ocean Protocol
According to an announcement made today, SingularityNET's first major DeFi offshoot, SingularityDAO has entered into a partnership with Ocean Protocol to tap the latter's market-leading Ocean data sets.
The alliance between the two entities will witness the OCEAN token's integration in SingularityDAO's index fund/investment portfolio.
Further, SingularityDAO's tech architecture is in a way that leverages AI at multiple levels – AI manages dynamic token-sets, executes predictive market-making strategies to provide liquidity for these token-sets on DEXs, and predictively models robust hedging strategies.
While the aforementioned use of AI sounds promising, it does require a lot of data to learn and improve which makes SingularityDAO a natural user of Ocean data sets which are essentially data sets published via Ocean market (and other Ocean-powered markets) into the Ocean ecosystem.
For the uninitiated, the Ocean ecosystem hosts a wide array of diverse and varied trading and DeFi data sets which act as efficient sources of data consumption for SingularityDAO's AI agents to enhance its financial modeling.
Commenting on the development, Marcello Mari, CEO, SingularityDAO, noted:
"I'm really excited by the opportunity to work together with Ocean Protocol, one of the most respectable projects in crypto who has been constantly delivering community-driven, decentralized data solutions. SingularityDAO will constantly make use of data to train our ML and I can't think of a better partner than Ocean Protocol."
One Milestone After Another
SingularityDAO's integration with Ocean Protocol comes shortly after its successful completion of a total of $5.2 million raised in three different rounds for the highly-awaited Governance Generation Event on MANTRADAO which touched its hard cap in under 2.5 hours.
Further, the Governance Generation Event follows a recent private sale wherein SingularityDAO was able to raise $2.7 million of funding from leading tech investors such as AlphaBit, Marshland Capita, GBV, and SMO Capital.