Skymarch Gaming Studio Partners with Enjin (ENJ), Will Integrate NFTs into 3 Games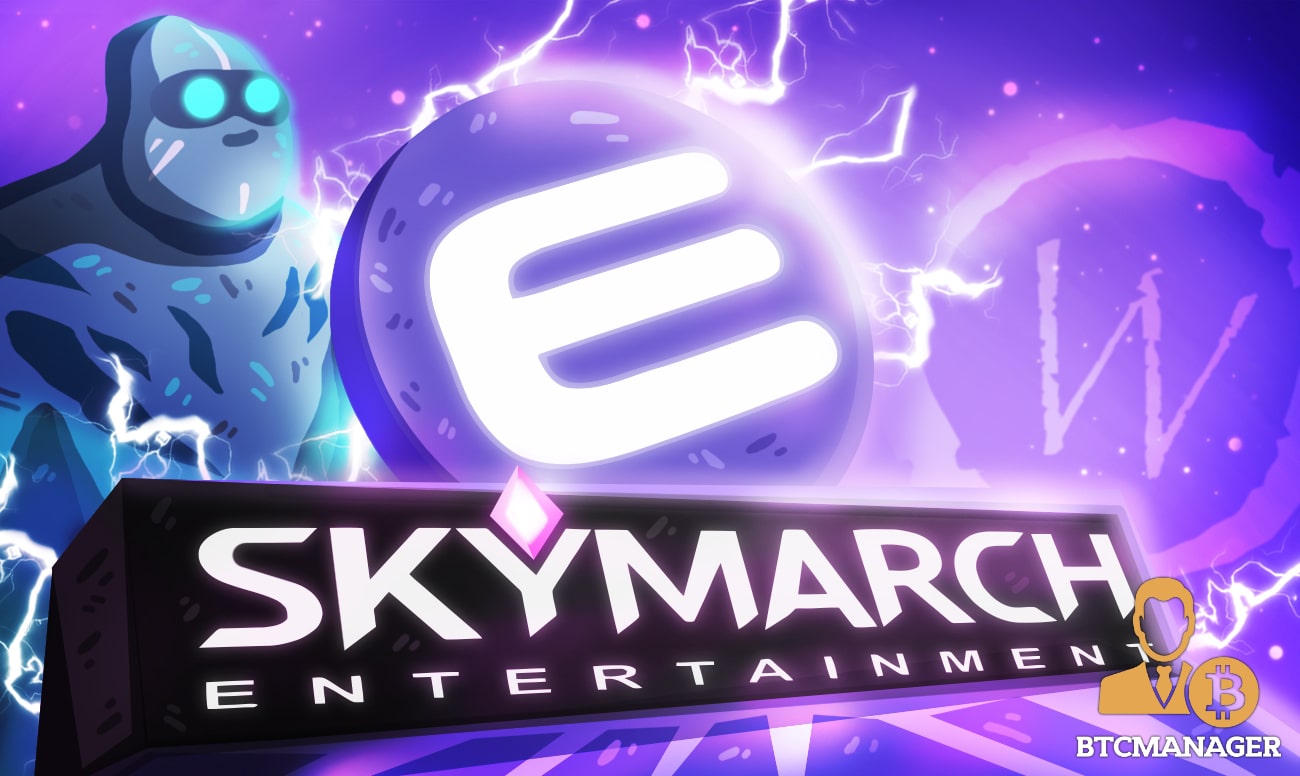 Skymarch Entertainment, a Canadian gaming studio, has joined hands with blockchain ecosystem developer Enjin, a move that will see the studio integrate Ethereum-based Non-Fungible Tokens (NFTs) into three games: Zeal, Crystals of Fate, and The Galaxy of Lemuria. 
The core team behind Skymarch brings over 30 years of game industry experience, with stints at leading companies like Ubisoft, Riot Games, Disney, and Electronic Arts.  
As part of the deal, Skymarch will also take part in Enjin Multiverse as per a notice on Nov 5, enabling players to use items across all three upcoming titles.

What is the Enjin Multiverse?
The Enjin Multiverse is a gaming collective featuring shared NFTs that can already be used in a variety of games from over 10 studios. 
With over 30 participating projects, the Multiverse brings together developers from various platforms and genres to co-exist in an interconnected gaming network, where players can use the same item across different titles. Furthermore, Enjin has partnered with Binance.US on a limited-edition multiverse NFT item that can be used in five games.
This type of collaboration enables developers to cross-promote their games, while empowering players with the ability to transfer their items to other compatible games. This helps create a vibrant ecosystem where NFTs can be traded and transferred between projects in a marketplace driven by players, not centralized entities.
Innovative, Immersive, and Quality Game Experiences
Skymarch's three games are in late stages of development, with demos available to the public. According to Jonathon McKay, the CEO of Skymarch Entertainment, they are investing in the future to create " innovative, immersive, quality game experiences" for their players to enjoy. 
Each game has special attributes appealing to different segments of the broader market.
For instance, Crystals of Fate is a cross-platform collectible card game (CCG), built for mobile and desktop. Its gaming experience is taken up a notch thanks to the integration of a revolutionary real-time combat system. 
On the other hand, The Galaxy of Lemuria is a unique intergalactic MMO Survival RPG with a trading card-based system and a huge procedurally-generated galaxy.
Meanwhile, long-awaited RPG Zeal takes the action of World of Warcraft's PvP Arenas and adds a variety of game modes, from PvE and Battle Royale to 1v1, 2v2, 3v3, 5v5, all the way up to 10v10. 
Preparing for the Future of Blockchain
It is Skymarch's view that blockchain technology will anchor future development and innovation in the games industry. 
According to McKay, Enjin's focus on building a scalable, user-friendly ecosystem influenced the studio's decision to join hands and empower their players through blockchain technology.
"Skymarch Entertainment is invested in the future of games, and we are committed to producing innovative, immersive, quality game experiences for our players to enjoy. We see blockchain technology at the forefront of what is to become mainstream in the future. Enjin's direction toward creating a more scalable, user-friendly blockchain ecosystem solidified our company's decision to join forces and empower our players with true ownership over their assets."
Skymarch is the latest of 5 new gaming projects to join the Enjin ecosystem over the last month.
A week after joining the Blockchain Game Alliance, Axana Games announced their adoption of the Enjin Platform for Wavelings, a full-scale sci-fi MMO that explores a blockchain future where the world is free from disease, hunger, and the effects of climate change. 
On the back of a successful Kickstarter campaign, Barehand LLC also recently joined Enjin to integrate NFTs into their flagship title Cede, a strategic action RPG. The game has been in active development since 2015.
To learn more about other forward-thinking game developers using the Enjin Platform, visit enj.in/powered.