SleeFi: A Revolutionary Mobile dApp on Avalanche That Rewards Sleeping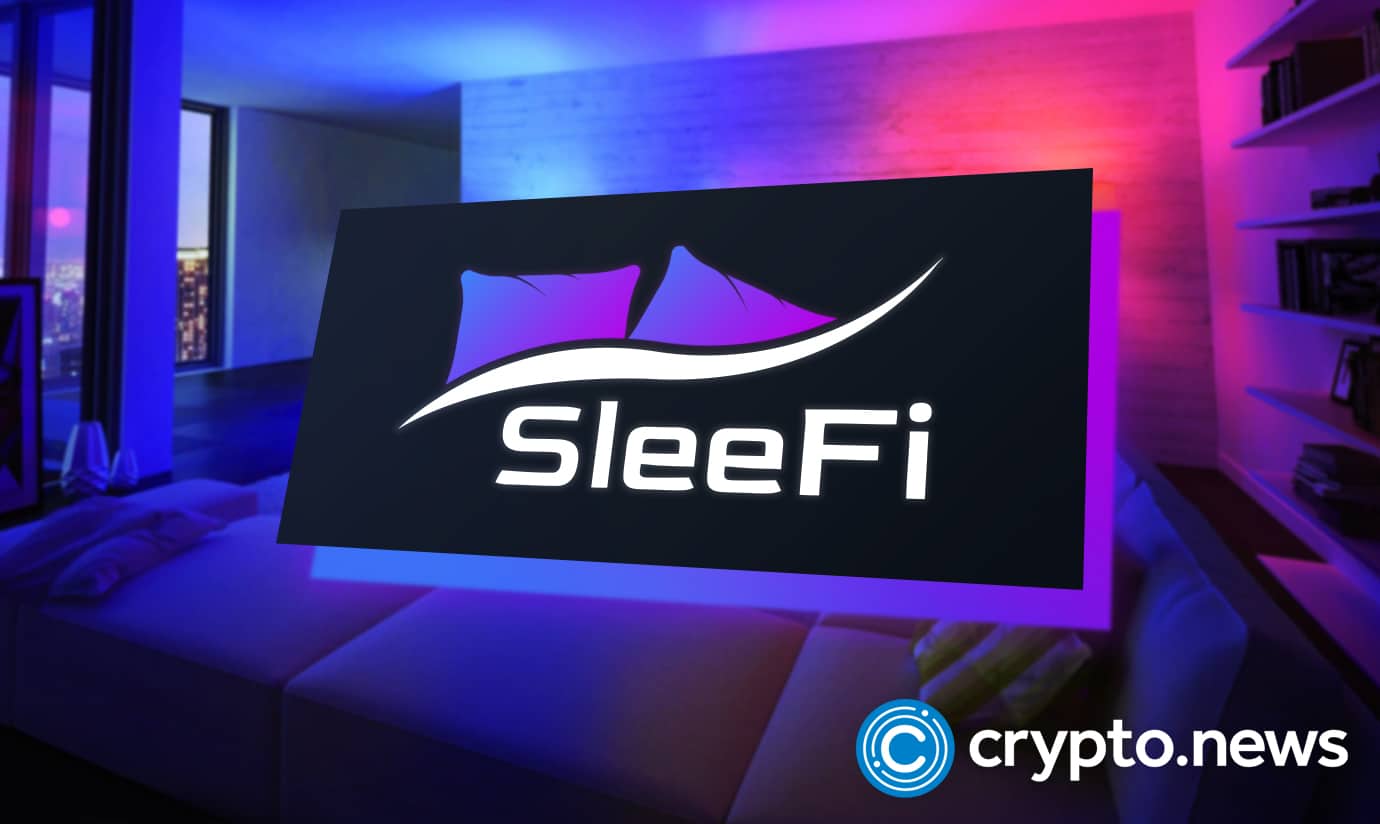 Undoubtedly, crypto and its innovation have been life-changing. From investment opportunities availed by crypto assets to trustless finance, NFTs, and the metaverse, the ordinary user is spoilt for choice.
Specifically, the introduction of NFTs has paved the way for creators to release exciting earning opportunities from what would otherwise be fruitless activities.
Some blockchain games with impressive tokenomics allow players to earn a living from what they do best, playing. Meanwhile, at the depth of the crypto winter in H1 2022, some dApps with gamification elements allowing users to earn revenue from what would otherwise be normal, mundane activities like jogging or working out outperformed the market, drawing thousands of users from across the globe.
Introducing SleeFi
SleeFi is now gamifying sleep and releasing what's undoubtedly one of the best lifestyle dApps, rewarding users on the high throughput and scalable Avalanche blockchain. The platform, its creators say, is built around "sleep" and aims to realize what will truly shape earning in the years to come. There are specific reasons why the project is targeting the "sleep" industry.
As an illustration, the sleep economy, comprising pillows, mattresses, and all other associated aids, was worth over $432 billion, according to estimates, in 2019. By 2021, this economy could ring in over $585 billion, mainly because most Americans are still readjusting from the effects of the COVID-19 pandemic. During this time, it was indicated that they purchased more aids to improve their sleep quality–a development that can now be gamified and rewards earned.
Launching on Avalanche
SleeFi is integrating NFTs and minting them on the Avalanche blockchain to realize this ambitious project's objectives.
The decision to launch on the Avalanche blockchain is strategic. By default, Avalanche is interoperable with Ethereum, presenting huge advantages for protocol users. Additionally, the modern blockchain has a high accuracy for processing capacity. It also boasts of higher scalability translating to near-zero on-chain transaction fees.
Therefore, by deploying on Avalanche, SleeFi reckoned that they wouldn't have to worry about performance issues or high trading fees preventing users from hopping and using their platforms.
Users can access the SleeFi ecosystem by downloading their applications and signing up. Afterward, they must create a new wallet, transfer AVAX, and purchase bed NFTs. Bed NFTs are critical to SleeFi since they are agents for measuring sleep time, depth, and quality. The platform equips SleepFi users with bed NFTs where users are rewarded with in-game tokens whenever they sleep.
Measuring Sleep and Getting Rewards
How long a user sleeps and the quality of sleep during this period is used as scores to determine the rewards one receives. To measure sleep, a user must select the main bed (though there are other types like Short or Long Bed, depending on sleeping time), choose a wake-up time, and start measuring. SleeFi has set sleeping times to within four to seven hours. Every 20 hours, Energy is recharged from the last sleep measurement. This can only be done once every day. SleeFi has also stated that users must get up within 15 minutes of the wake-up time. If not, tokens received would be significantly slashed.
During sleep measurement, the protocol can reward users with a Lucky Box based on LUCK values. These Lucky Boxes are available in five types– Bed-box, SLFT, SLGT, Jewelry, and Items—and levels. Typically, the higher the box level, the longer it will take to open. However, users can consume their sleep rewards to unlock their Luck boxes earlier. Once opened, a user can receive up to six items per box. These rewards are highly dependent on the level of each Luck Box and whether the user spends their rewards on fast-track box opening. SleeFi has further indicated that users who use their earned tokens to unlock the box's content can receive multiple items.
Since SleeFi beds exist as NFTs, they are unique in the Avalanche blockchain and marked with various attributes. The dApp will precisely measure Efficiency, Luck, Bonus, Special, and Resilience, characteristic(s) that each NFT possesses. For instance, a bed with a higher efficiency value or core attributes would lead to more SLFT token rewards.
SleeFi SLFT and SLGT Tokens
The SLFT utility token serves various roles, including minting new NFTs. SLFT can also be used to improve bed NFTs. ]Besides the utility token, SleeFi has the SLGT governance token. Token holders can use them to level up their NFTs, mint new bed NFTs, and most importantly, participate in making decisions in the SleeFi DAO.
Within the SleeFi platform, a user can start the game with an upper limit of 20 SLFT tokens. Currently, the cap is set at 1k SLFT, while the SLGT cap is not specified. The amount of SLFT tokens earned will be directly proportional to the number of bed NFTs users have; the more, the higher the daily limit and the more items they can acquire. According to SleeFi, a user with one NFT bed has a daily cap of 20 SLFT, but as they increase their bed NFTs to 30, their daily cap rises to 1,000 SLFT.
Earn More Rewards from Completing Quests and Renting Bed NFTs
In the days ahead, the protocol plans to introduce a Quest System for users to acquire tokens, bed NFTs, or other items by meeting specific conditions. Once users complete these quests, they receive special rewards. Also, there will be a Rental System for users to rent bed NFTs to others. This system will be open for users with at least 10 NFTs. Those with 20 beds, for instance, can rent a maximum of three beds.
At the same time, to deter users from playing the system, they have introduced an AI-dependent anti-cheating system that tracks tokens earned and picks out other abnormal values. For this reason, the SleeFi dApp won't function in a device whose OS has been rooted or changed.